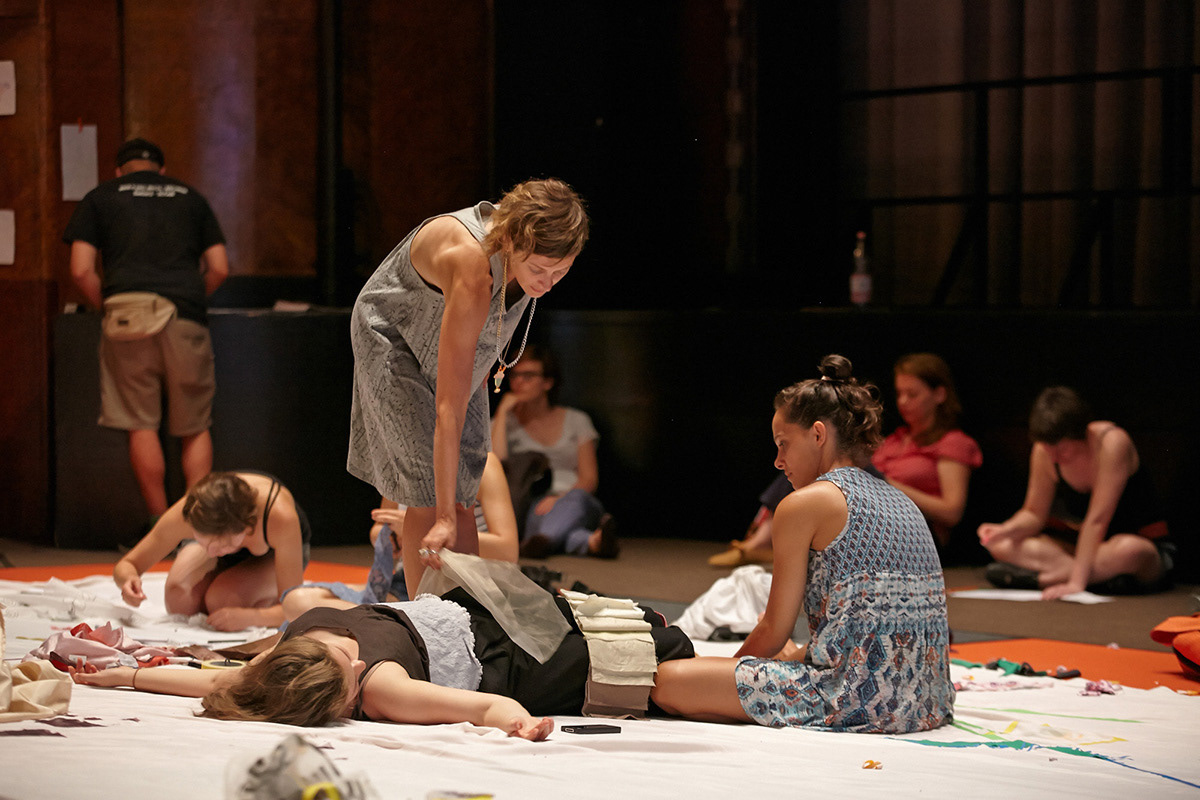 DURCHEINANDER* is the title of a project series and the motto of an artistic working method of deufert&plischke. The DURCHEINANDER project examines and produces social disorder, mutual relationships, and interactions, seeking communication within the chaos of artistic activity. Theaters, galleries, schools, and other spaces are taken over by deufert&plischke together with a team of local artists and supporters for 6 to 24 hours. For the duration of the DURCHEINANDER, the audience is invited to develop and build a set, construct a theatre, make clothes, build masks, and further transform the place and appearance of everybody in the space. This all happens alongside concerts, choreographies, theater performances, film showings. Involvement is at all times possible, but never mandatory. The motivation is to build a new theater and its temporal ensemble consisting of everybody present: the theater as a place of public activity.
*DURCHEINANDER is german for mess, muddle and disorder, but literally translated it means
through-one-another
.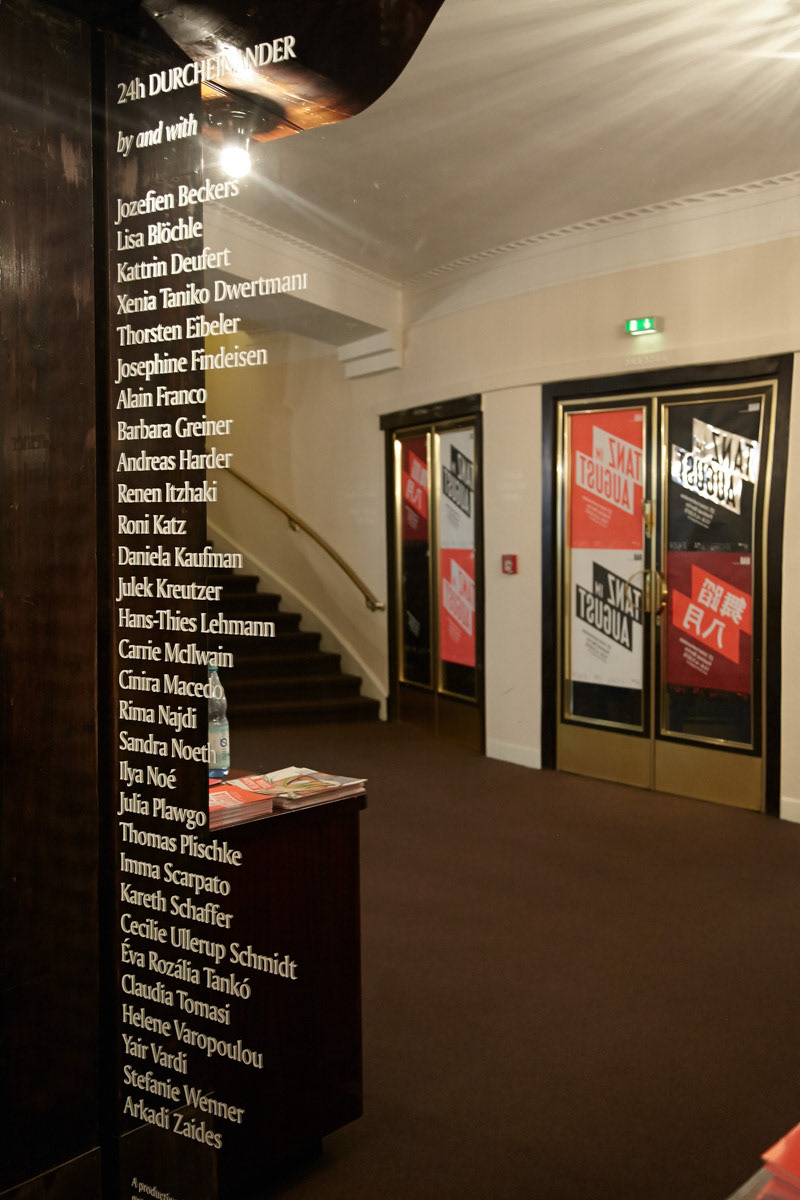 "For several years we have been thinking about theater as a social situation that extends and transforms certain aspects of the Brechtian epic theater discourse, such as the treatment of the audience or spatial and temporal references. What we – along with others – call the new epic theater is a choreographic theater that connects actions, actors, visitors, spaces, and objects in complex performance scores for its own construction and ultimate dismantling. The new epic theater re-functionalizes theater as space: it can be divided into parliament, academy, and living space; or it can be all of them at once. The new epic theater takes its audience seriously, making theater with and by them, not for them. As in Brecht's learning play, we activate the audience and draw it in. The public is our theater. The public makes our theater."  
deufert&plischke

​​​​​​​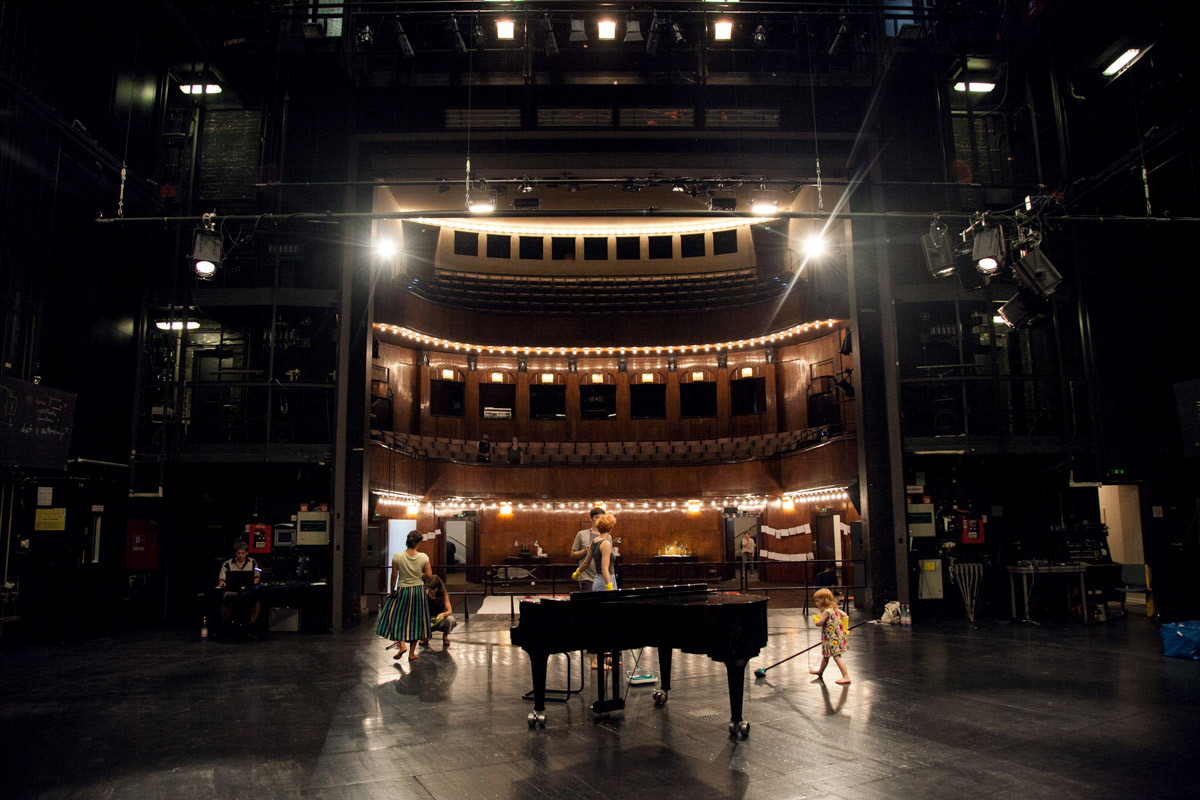 The first DURCHEINANDER in August 2015 took place in the Berlin HAU1 and lasted 24 hours: it brought 25 artists and a much larger public together to build, fill, and then dismantle an entire theater. There was dancing, eating, and sleeping, and in-between many things were shifted, messed up, and cleaned. Throughout the building the public scattered notes with their memories of personal past theater experiences. In the upper lobby, mushrooms that had been cultivated for several weeks served as a shared mycological experiment and were later eaten in a risotto. Around midnight, a curtain made of many colorful textile remnants sewn together by the visitors was hung in front of the large stage, revealing a map of Berlin. Simultaneously, a lecture was delivered from the stage on the topic of exodus in twentieth-century music. All visitors had nonstop access to a library that provided writing and reading advice for texts that belong in the new epic theater. During the night's rest, a parliament was called into session, and after the morning announcements there were acting instructions for beginners. At the very beginning everyone walked through the theater building with headphones and, passing through space after space, saw each other listening. At the very end, Hans-Thies Lehmann and Helene Varopoulou read their letter to Brecht, which was written and published exclusively for the DURCHEINANDER project.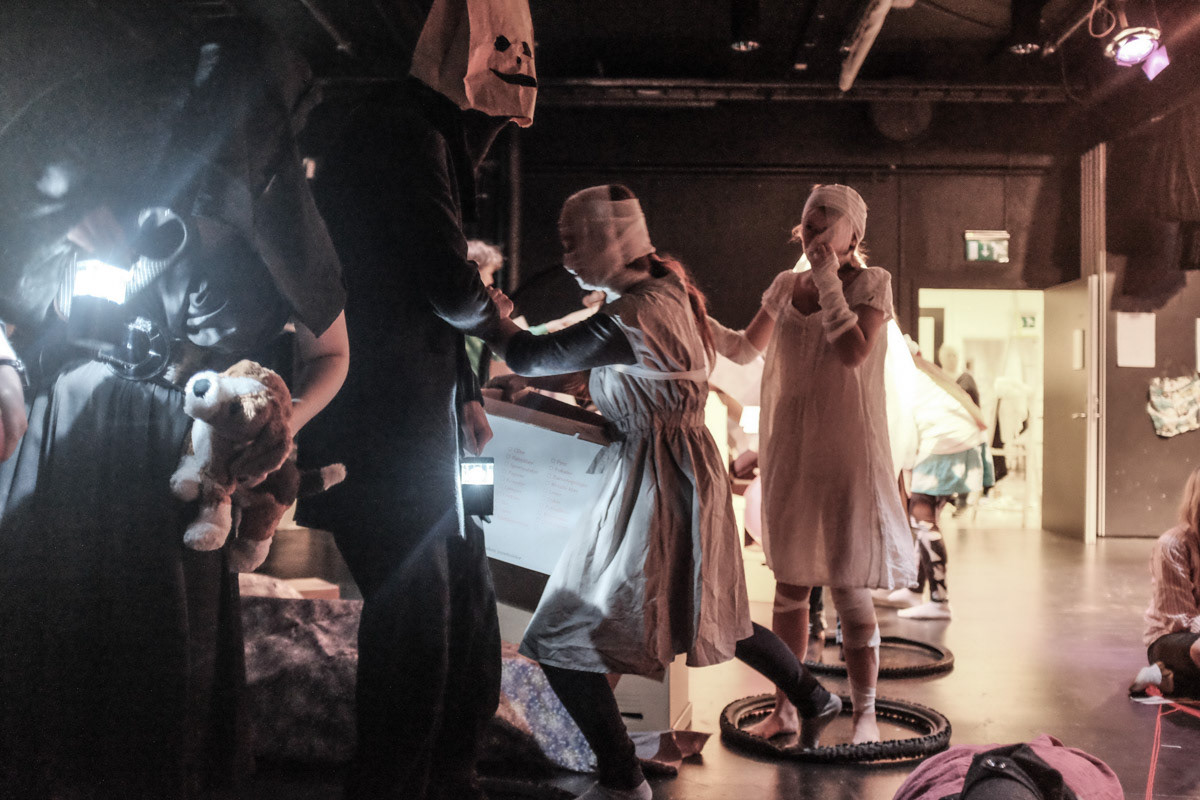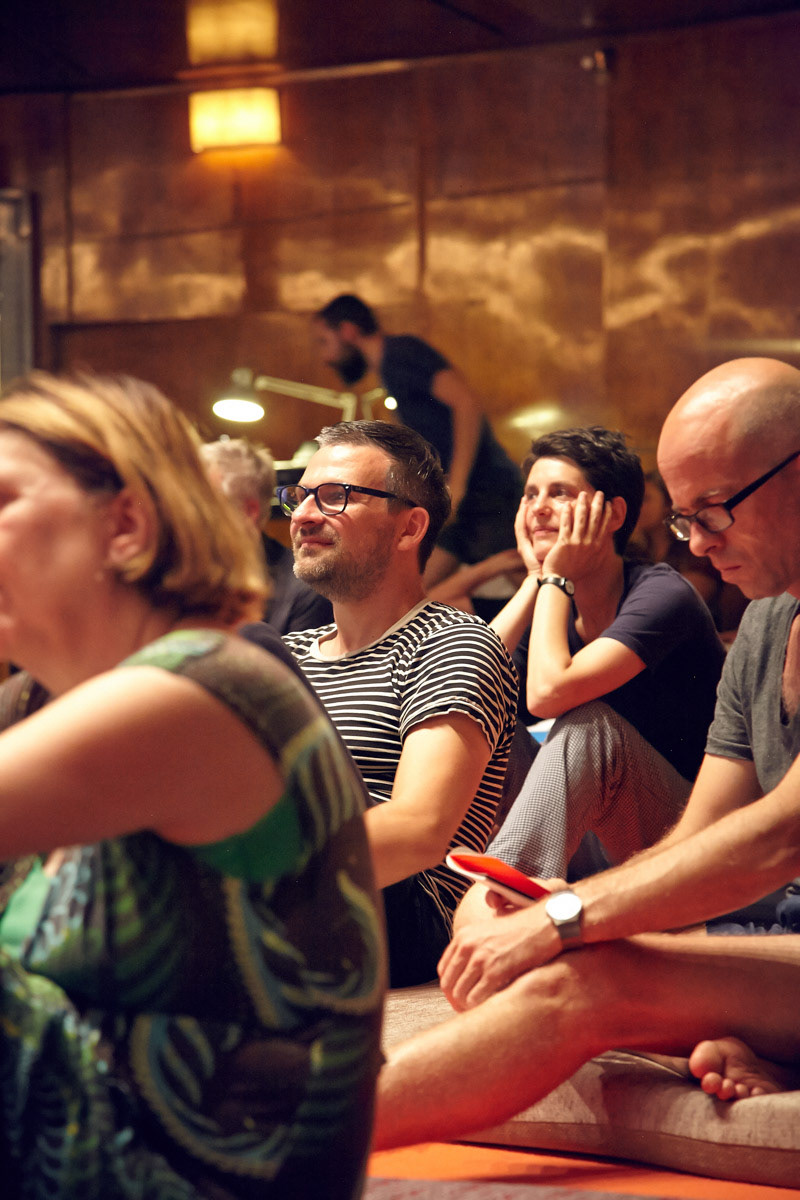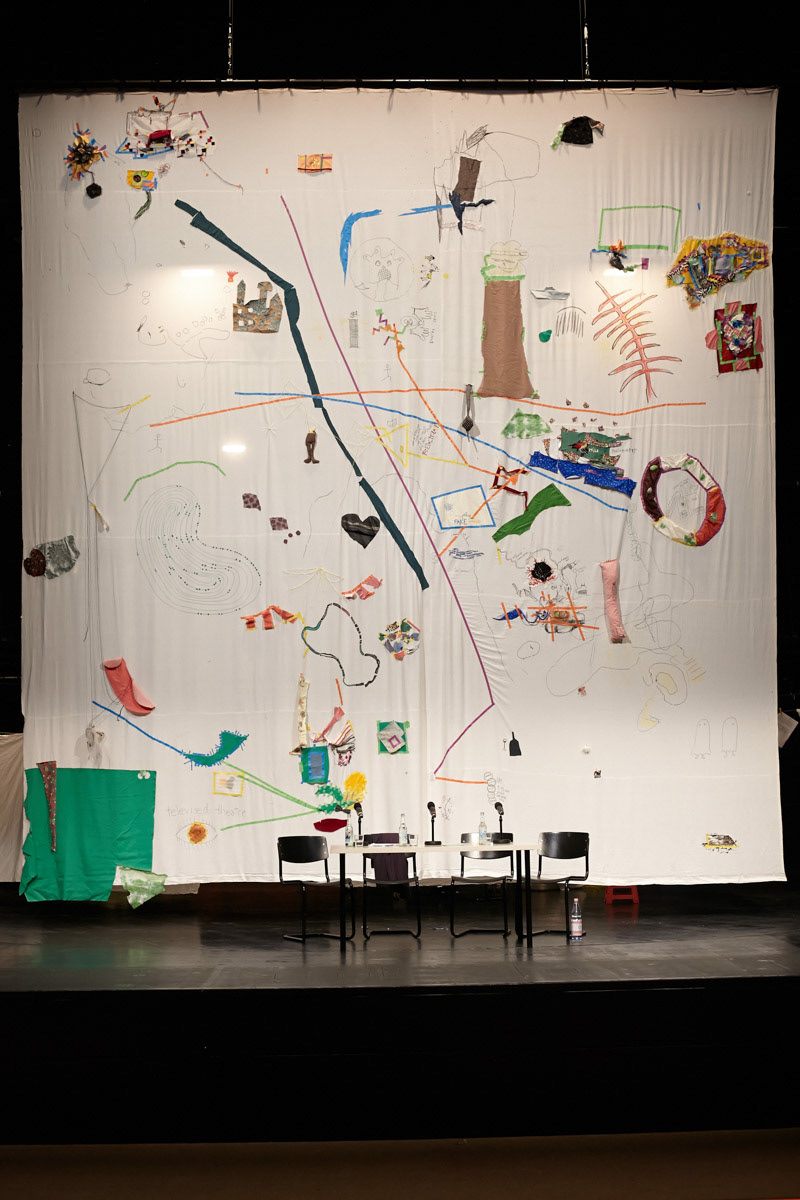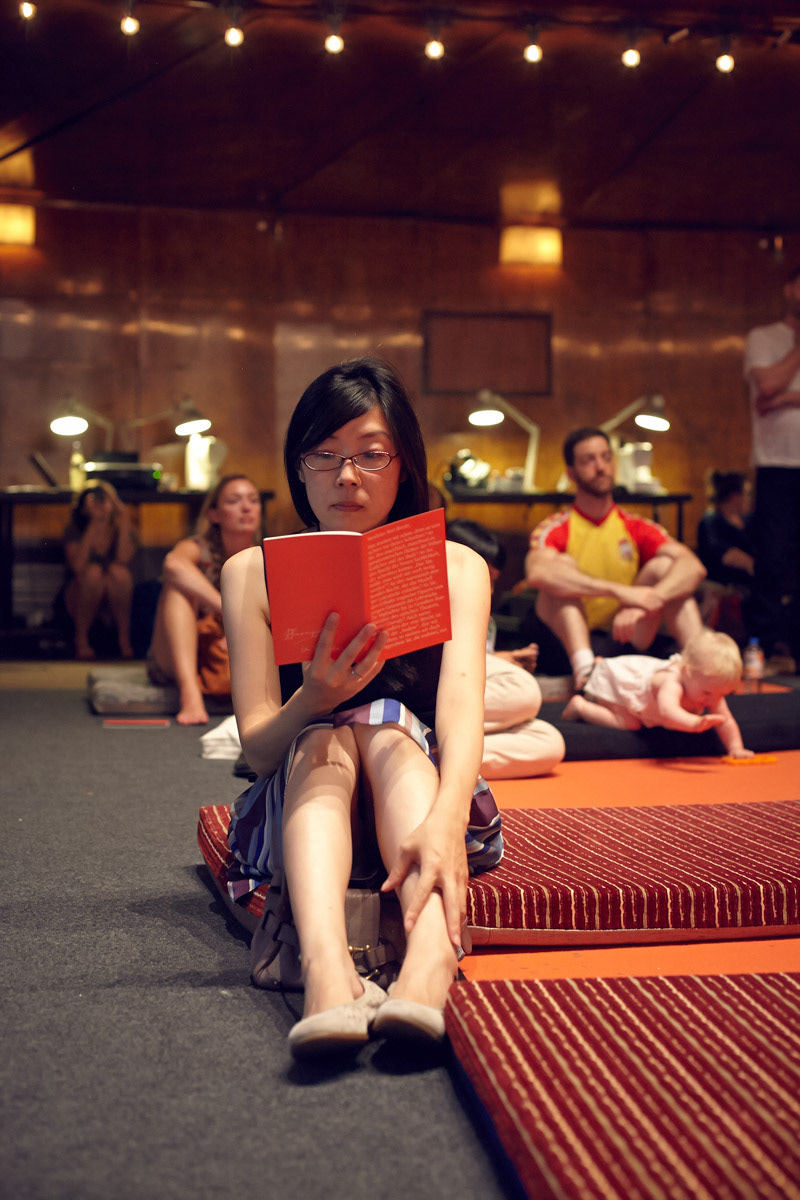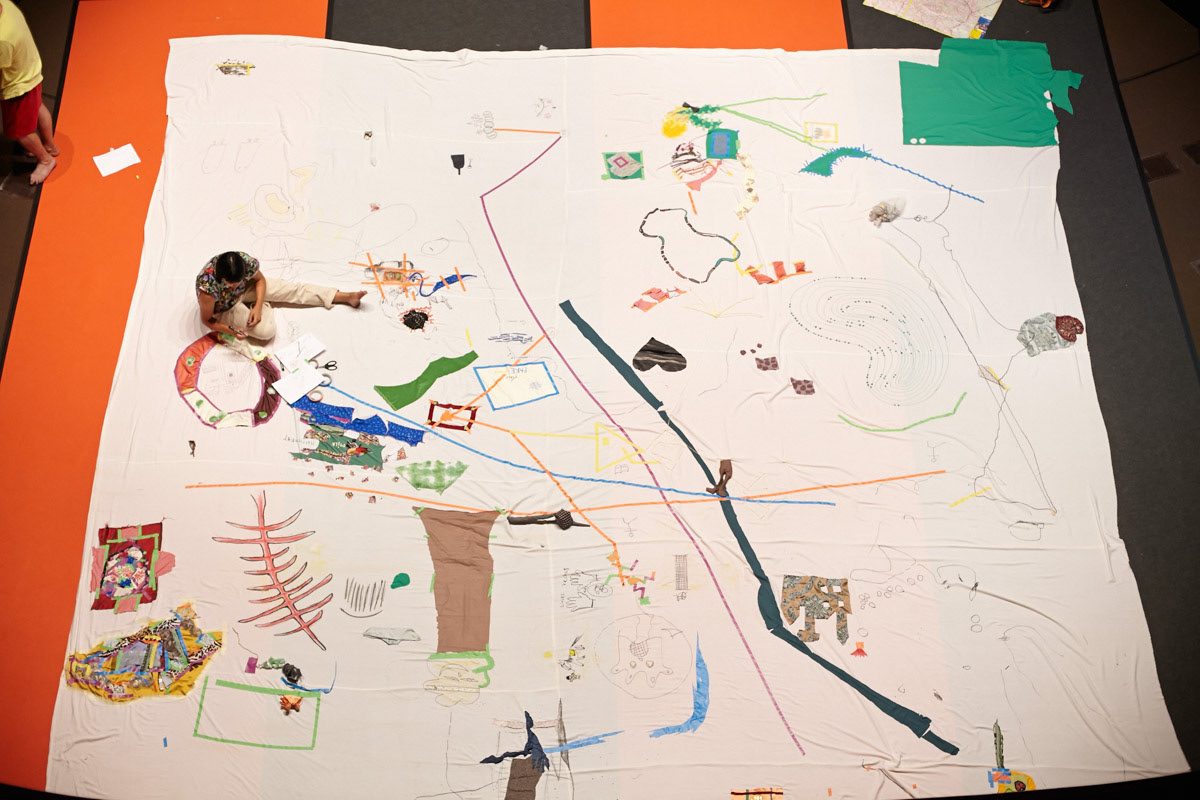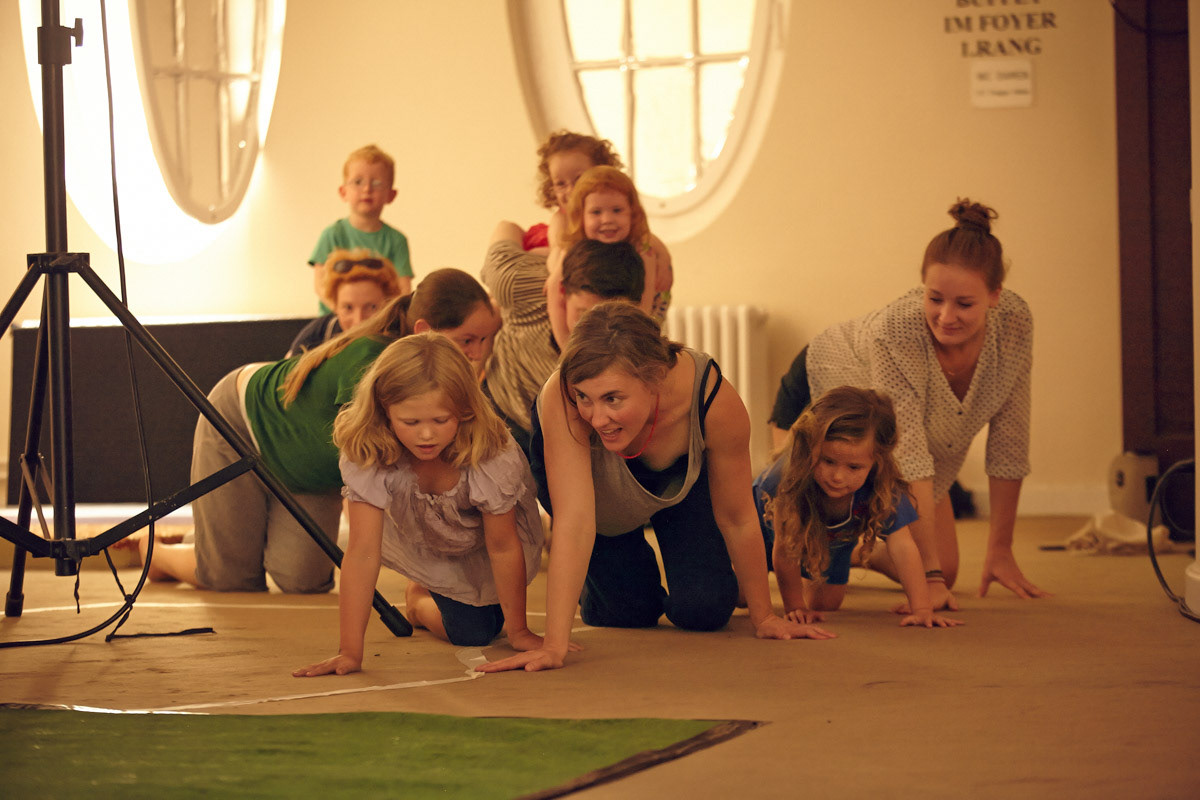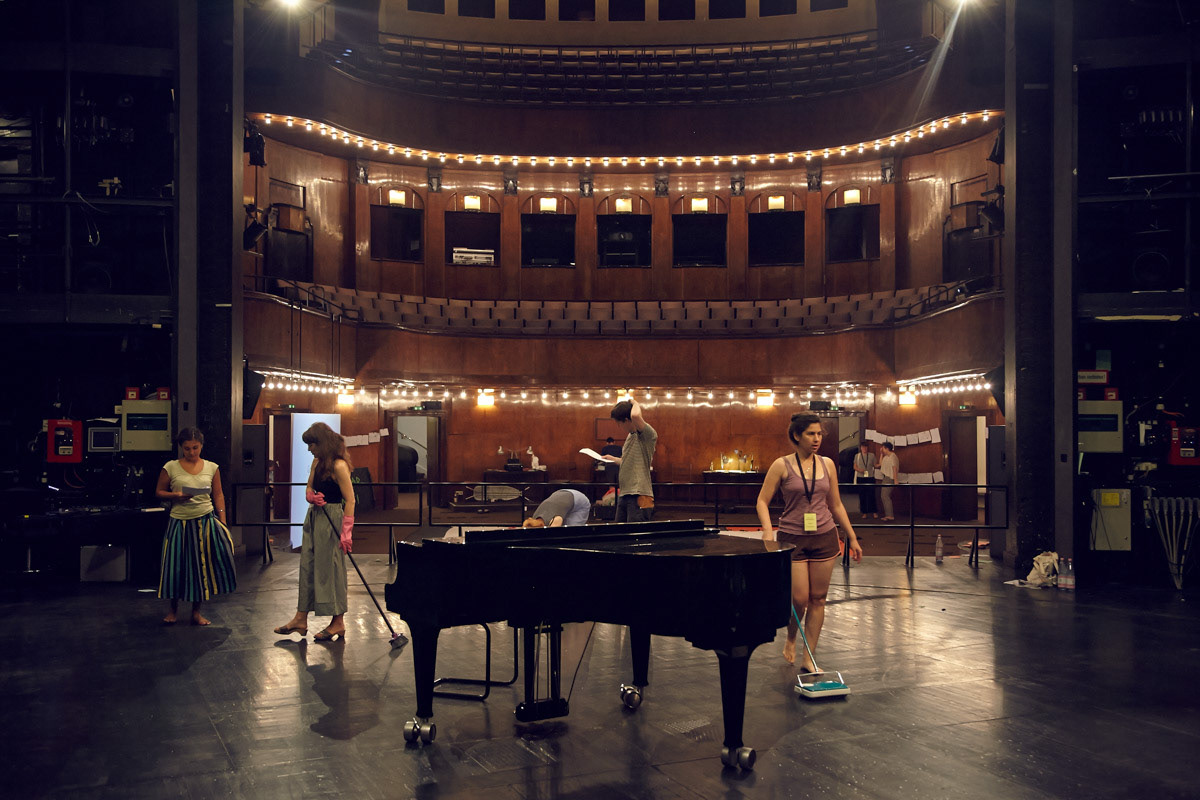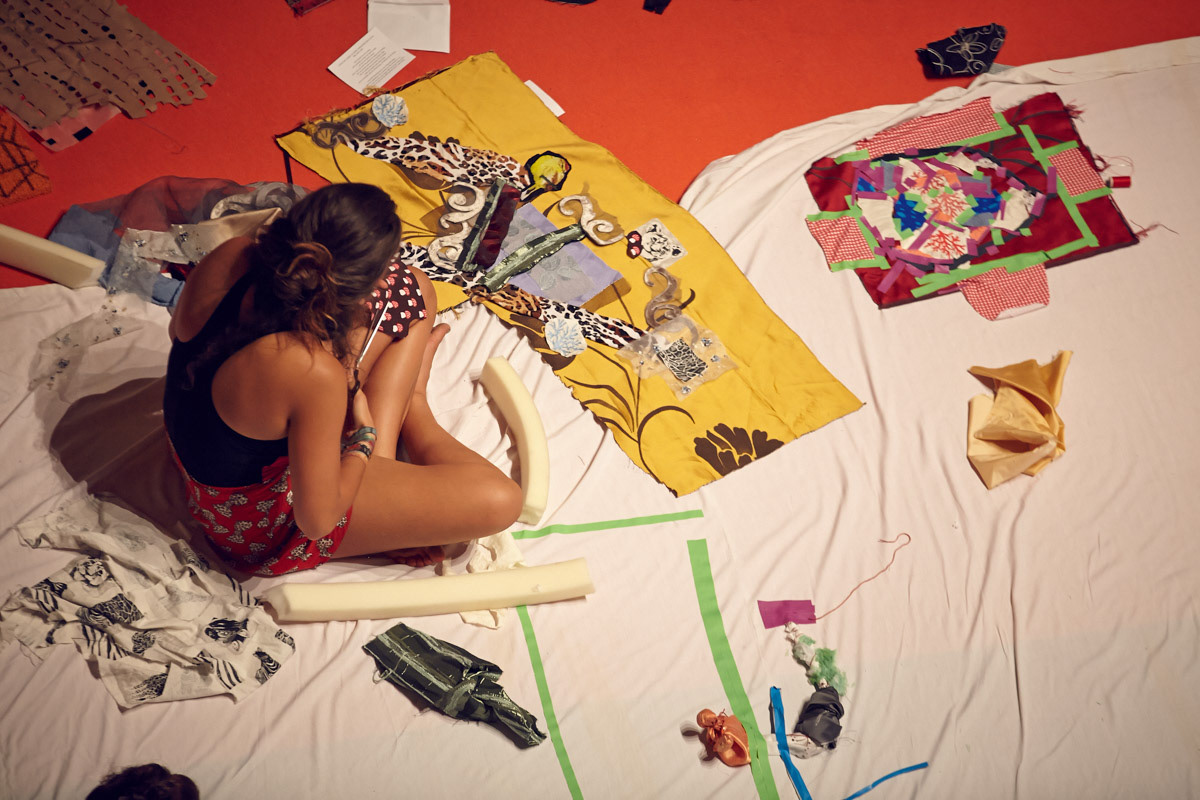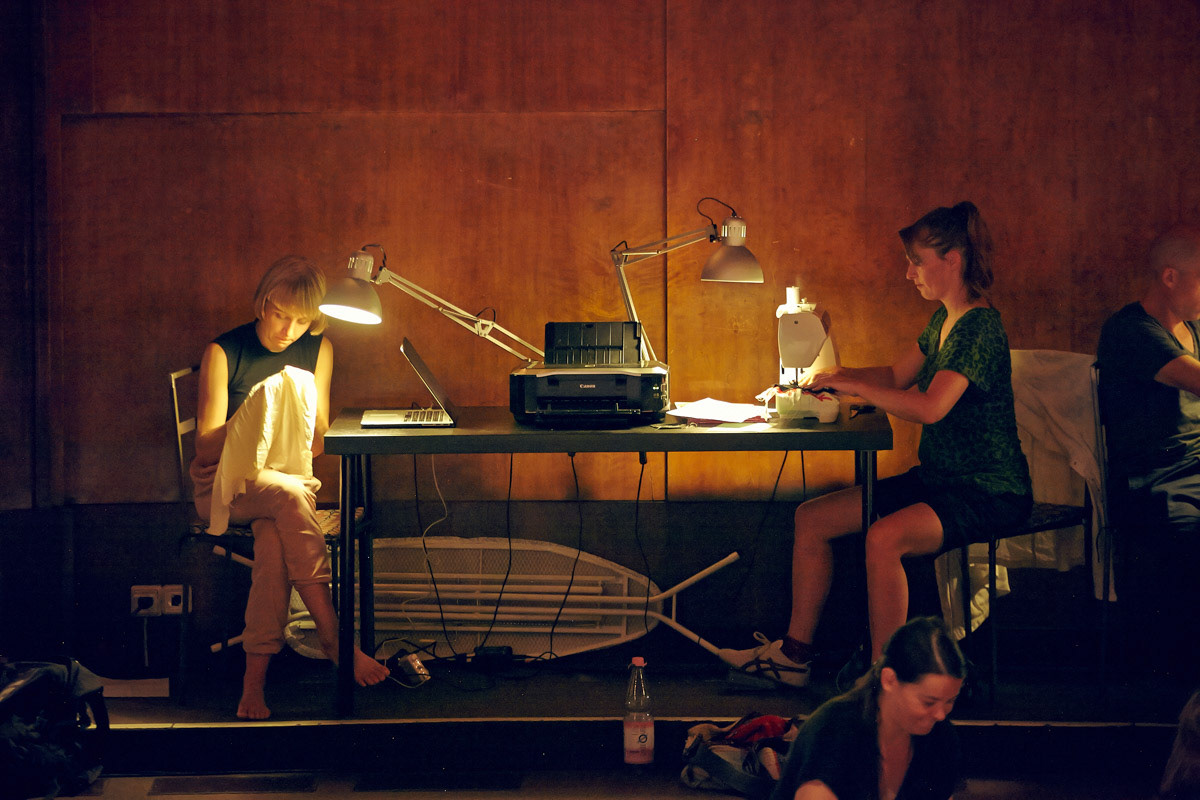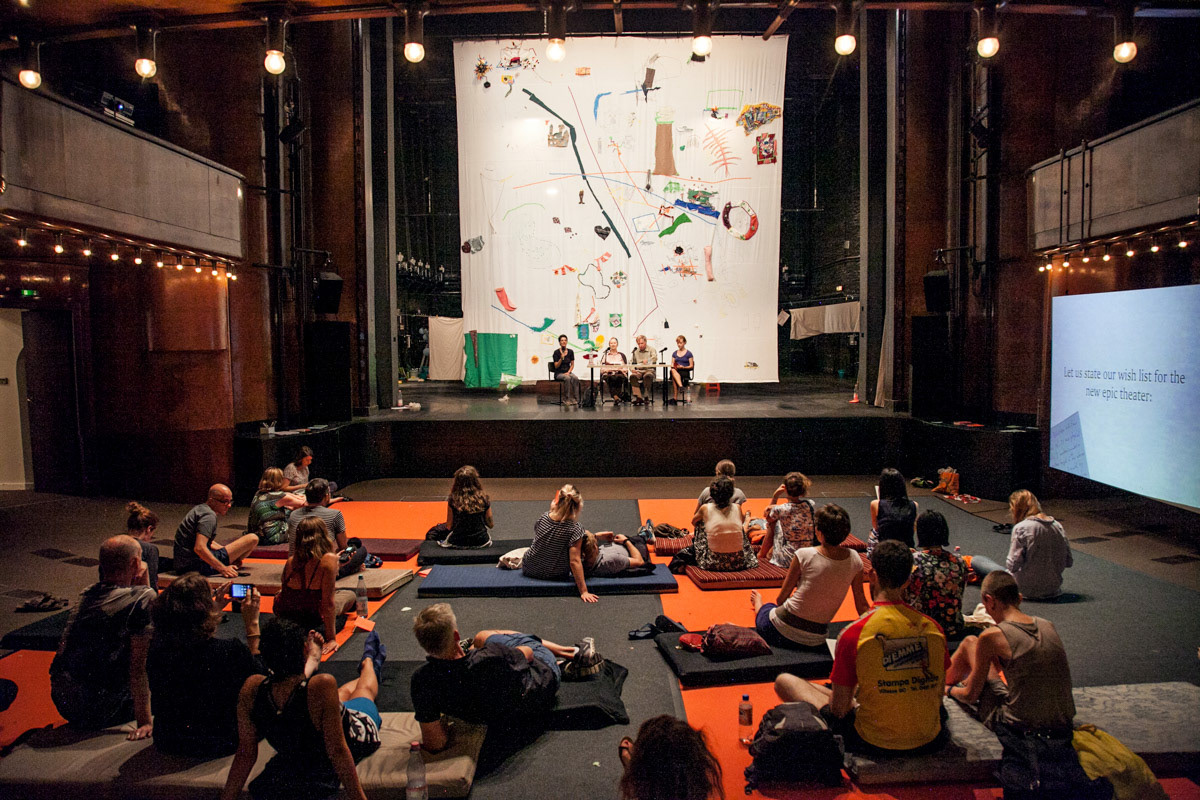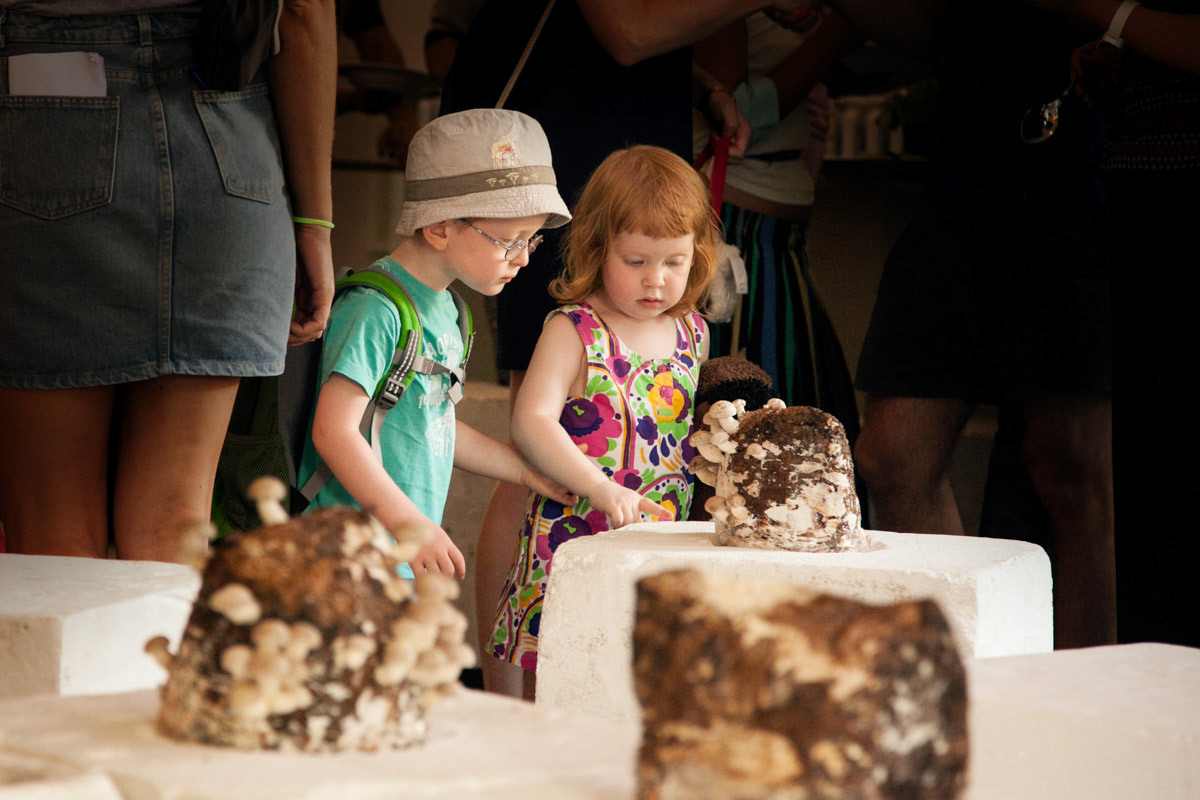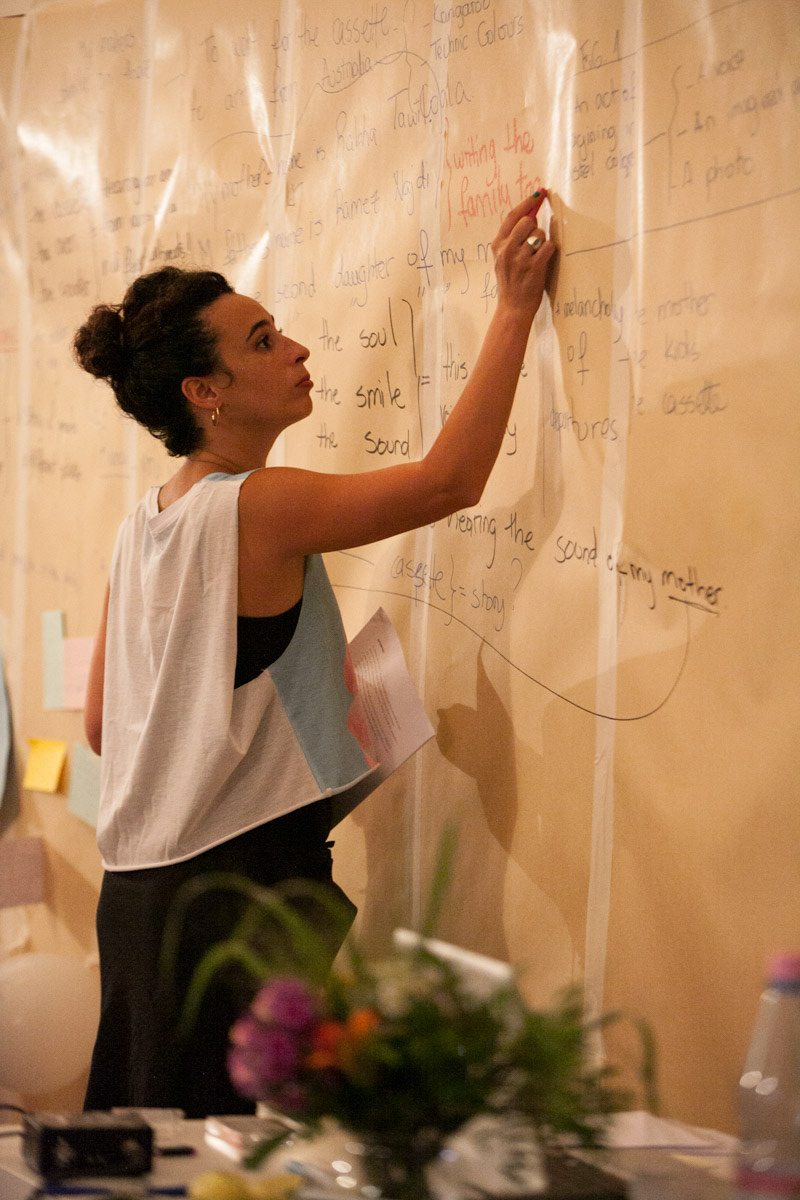 Durcheinander Bergen / Fyllingsdalen upper secondary school / Octoberdans / BIT Teatergarasjen