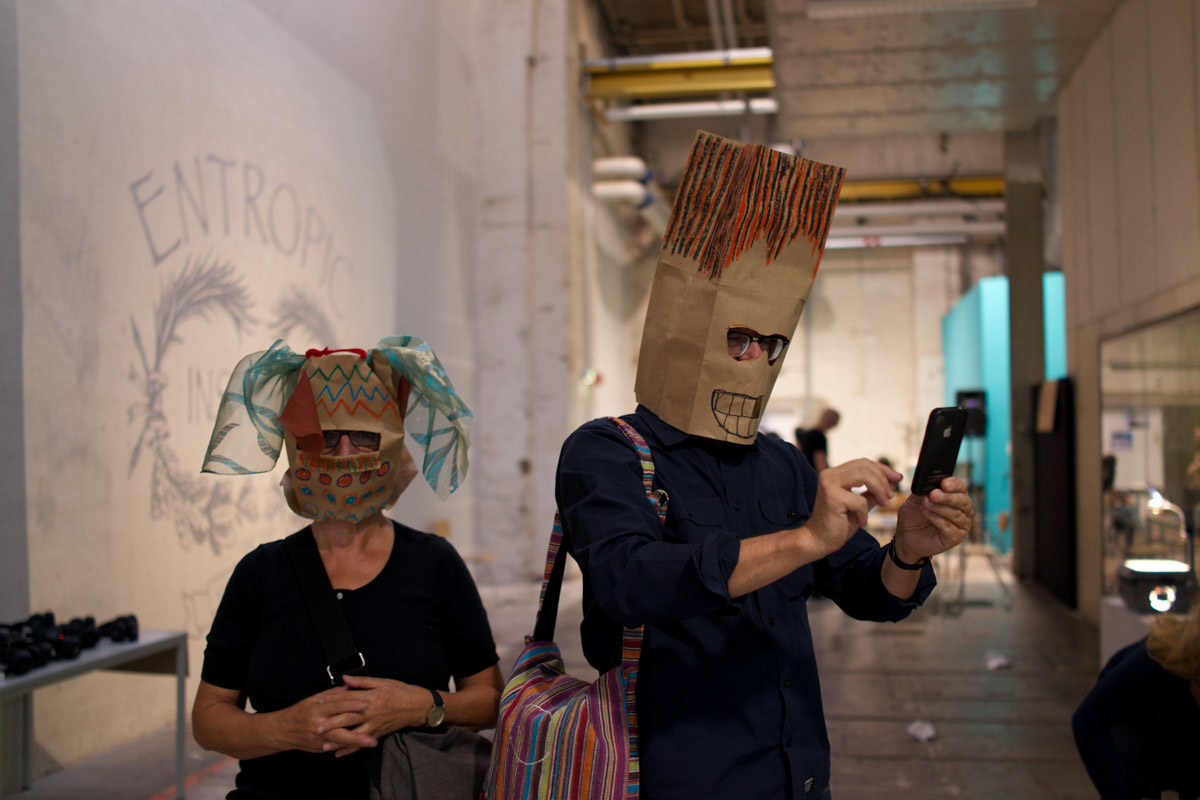 Imagine an institute where
each working day starts and ends with everybody dancing
, where one can arrive as one person and leave as another, where
facts are cursory
,
identity disguised,
and
information fugitive
. Where space is reclaimed as a zone of expression. Imagine a space where everyone who enters contributes to the choreography of that very moment.  Reclaim the theater space as an
Entropic Institute!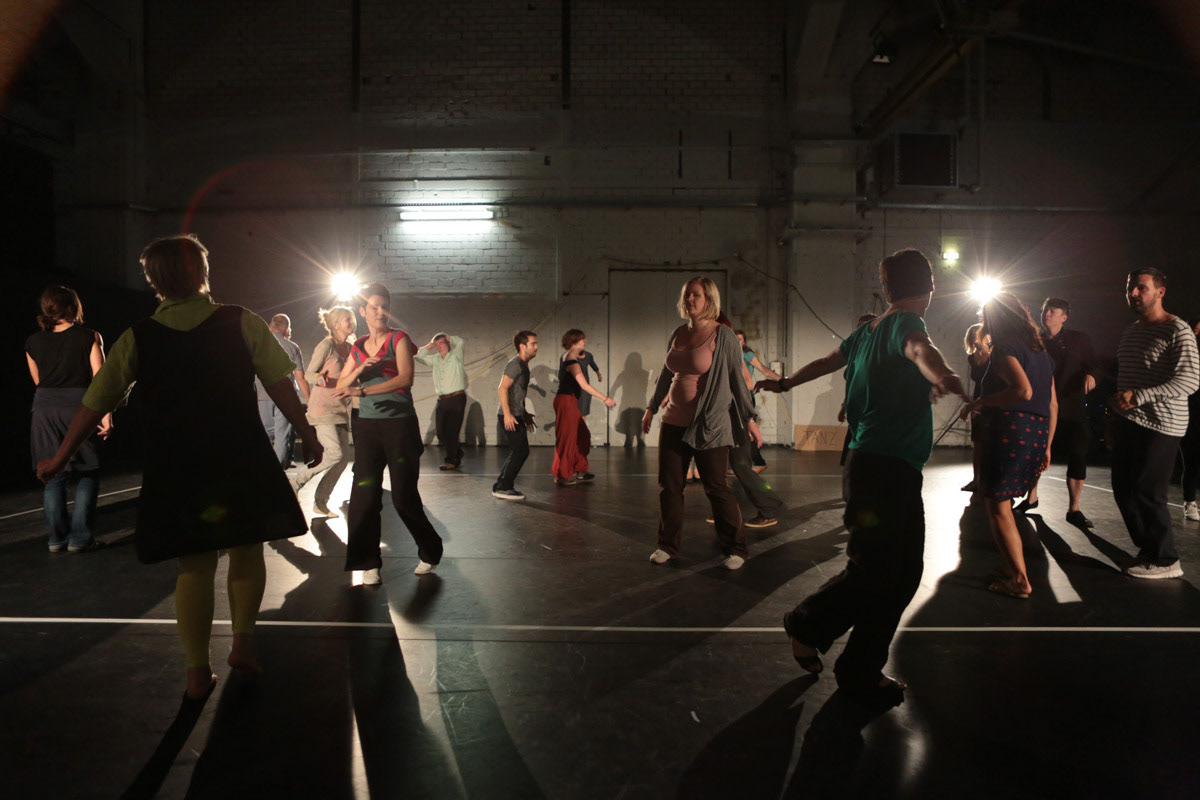 The Entropic Institute
is a temporal and site-specific choreographic environment. Each Institute is planned with the organizing partners. Together with local artists and thinkers deufert&plischke develop the local
Entropic Institute
in a workshop preceding the public opening. Additionally, deufert&plischke bring along a framework of events that have been developed in the previous Institutes: a warm-up dance, a masquerade, a parade, a public choreographic score. At the opening of the
Entropic Institute
artists, theoreticians, spectators, and both prepared and instantaneous activities collaborate in making the
Entropic Institute
appear temporarily. The Institute happens in the theater, in galleries, around the theater and maybe even in the city itself.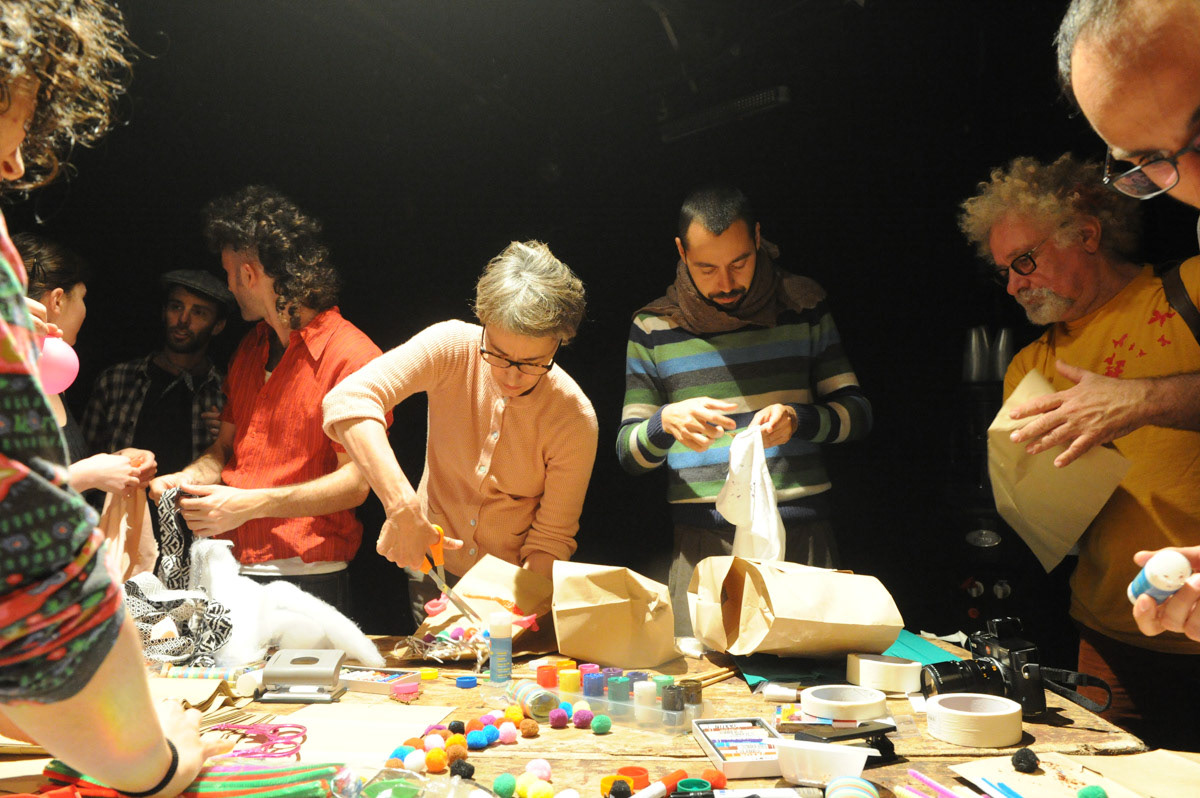 The Entropic Institutes
: Tanzfabrik Berlin in collaboration with HZT Berlin // Goethe Institute Sofia in collaboration with The Fridge and SAMCA // Impulse Theater Biennale 2013 // K3 / Zentrum für Choreographie / Tanzplan Hamburg / Kampnagel Sommerfestival // Tmuna Theater Tel Aviv in collaboration with the Goethe Institute Tel Aviv.
A production by deufert&plischke GbR // Production manager - Barbara Greiner (2012 -2015) // Production managers: Annett Hardegen & Luisa Grass (since 2016) // Assistant Berlin Entropic Institute: Marie Schmieder // Communication Berlin Entropic Institute: Judith Brückmann // Grafic design (print): NODE berlin oslo // Graphic design (web): deufert&plischke // Co-production: Tanzfabrik Berlin, PACT Zollverein, Kaaitheater Brussels and Goethe Institut Bulgaria // The Denmark residency was supported by Goethe Institut, Munich // Cooperation: Hochschulübergreifendes Zentrum Tanz Berlin (HZT) // Funded by Hauptstadtkulturfonds Berlin and Regierende Bürgermeister von Berlin - Senatskanzlei.