Since they started their collaboration in 2001, letters have always been an important artistic format for deufert&plischke. They have written letters to the body, to space, to dance, to each other, and then started to also ask friends to write letters for them, which resulted in the beautiful letters from Valda Setterfield to John Cage and the letter from Hans-Thies Lehmann and Helene Varopoulou to Bertholt Brecht.
For Just in Time deufert&plischke again ask people to write letters for them. This time it is not only friends and colleagues, but as many people as possible within the timeframe of the project. And as the project happens, and will continue to happen in several cities, there will be an ever growing archive consisting of local collections of letters written by the inhabitants of a specific city: personal memories, experiences, opinions, clichés, anecdotes and favorite movements. 
Starting in Berlin in 2016 deufert&plischke teamed up with Sigal Dahan, Kattrin Deufert, Alain Franco, Michal Gefen, Brian Henry, Miriam Jakob, Roni Katz, Omer Krieger, Lee Méir, Janet Panetta, Thomas Plischke, Valentina Primavera, Kareth Schaffer, Valda Setterfield, Jaime Wright, visited schools, nursing homes, libraries, cafes, universities and public spaces in Berlin, New York and Tel Aviv in order to meet people, discuss with them about dance and ask them to hand-write a personal letter to dance and to also write down their favorite movement. A selection of the collected letters of Berlin, Tel Aviv and New York are published in a book made in collaboration with NODE. But as the project will also travel to other cities, there will be also an online archive of all the letters.
The collected favorite movements are always translated into movement instructions for a community ballroom organized at the end each local edition of Just in Time.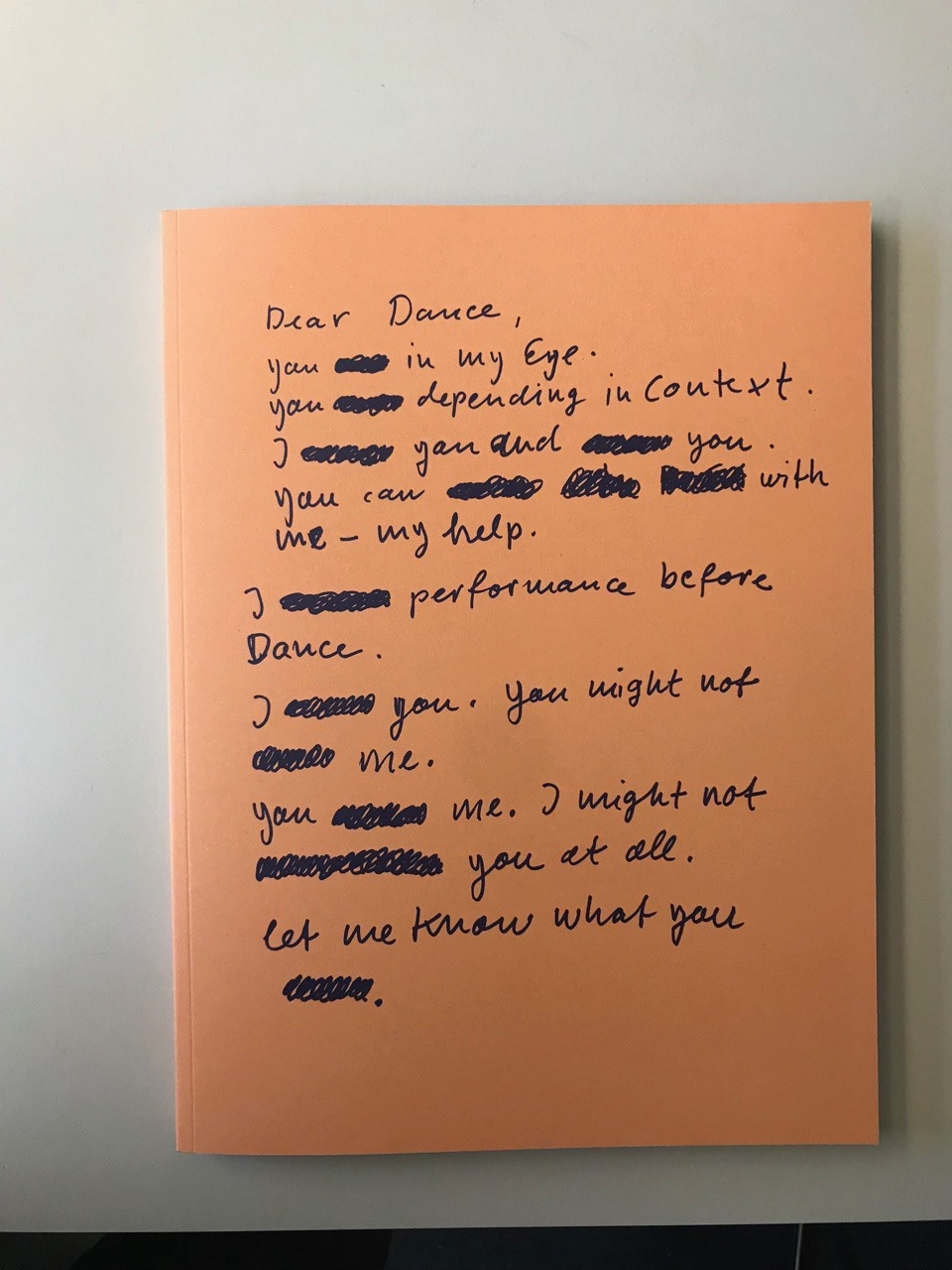 Just in Time is deufert&plischke's most radical approach to audience involvement yet, because the entire project is built with the audience, who provide the content (letters), choreographic material (favorite movements), and performance (ballroom) of the project. 
You can follow the development of the project on its dedicated F
acebook site
Concept / Realisation: deufert&plischke
Project coordination: Kareth Schaffer
With: Alain Franco, Miriam Jakob, Roni Katz, Omer Krieger, Lee Meir, Janet Panetta, Valda Setterfield, Kareth Schaffer, and Jaime Wright.
Stage design: Valentina Primavera
Production Management: Annett Hardegen
Funded by TANZFONDS ERBE – an initiative by the German Federal Cultural Foundation. Coproduced by Goetheinstitut.
The Ballroom New York February 2018
Speyer Hall University Settlement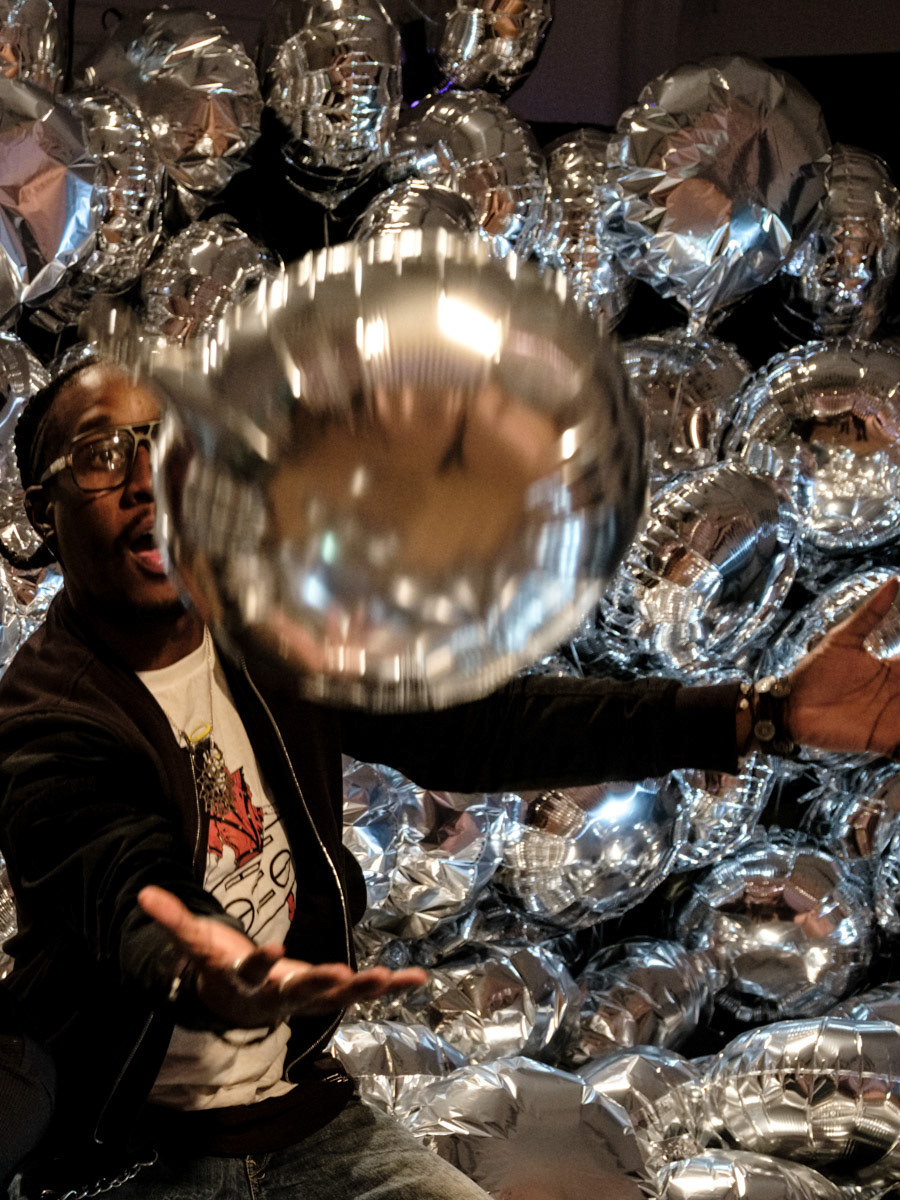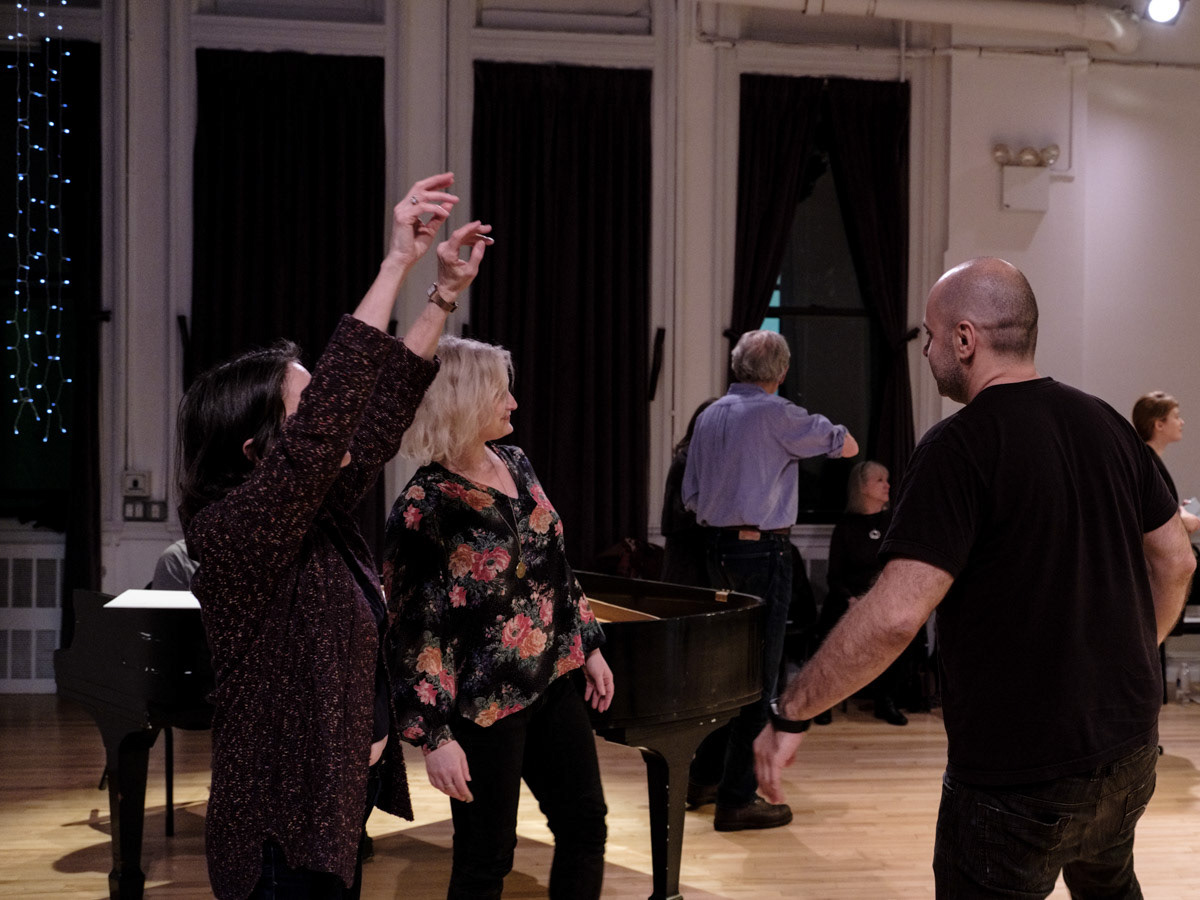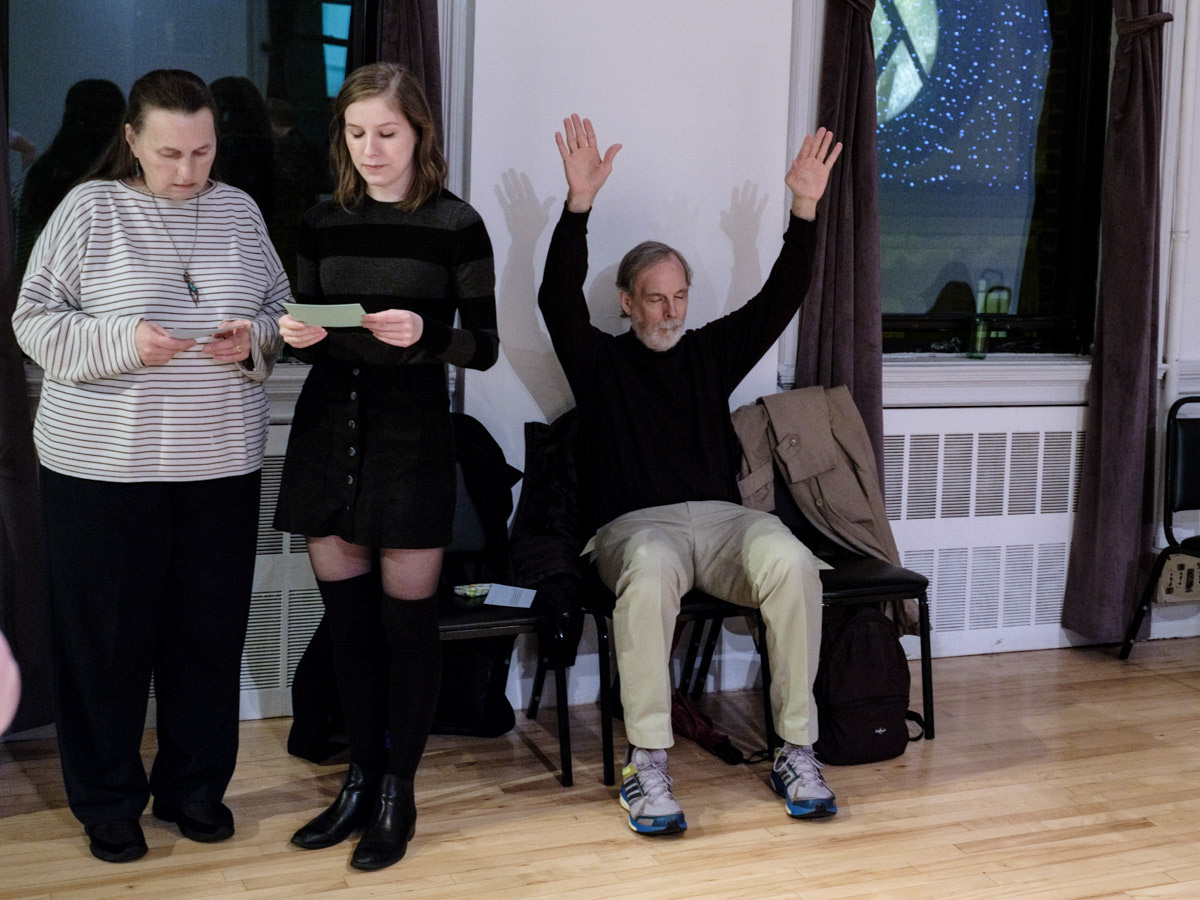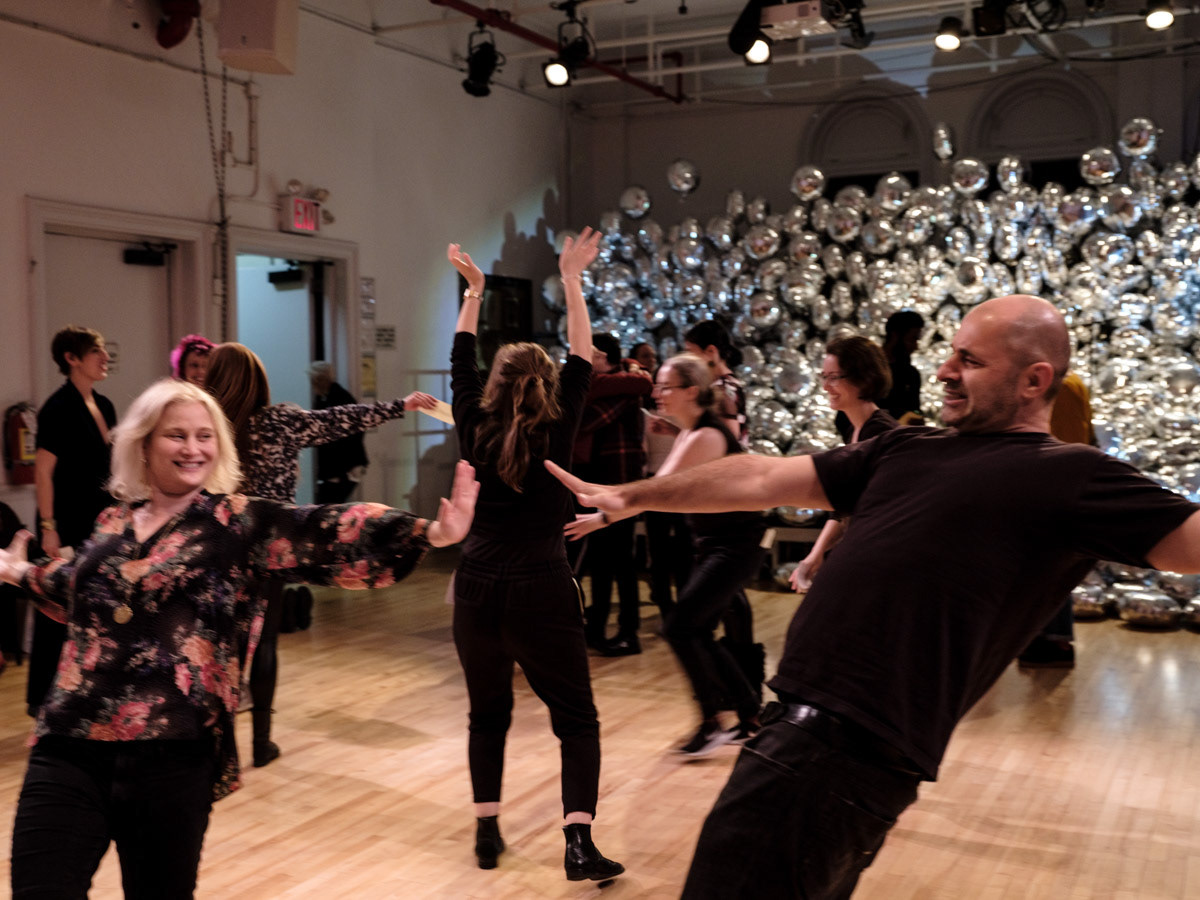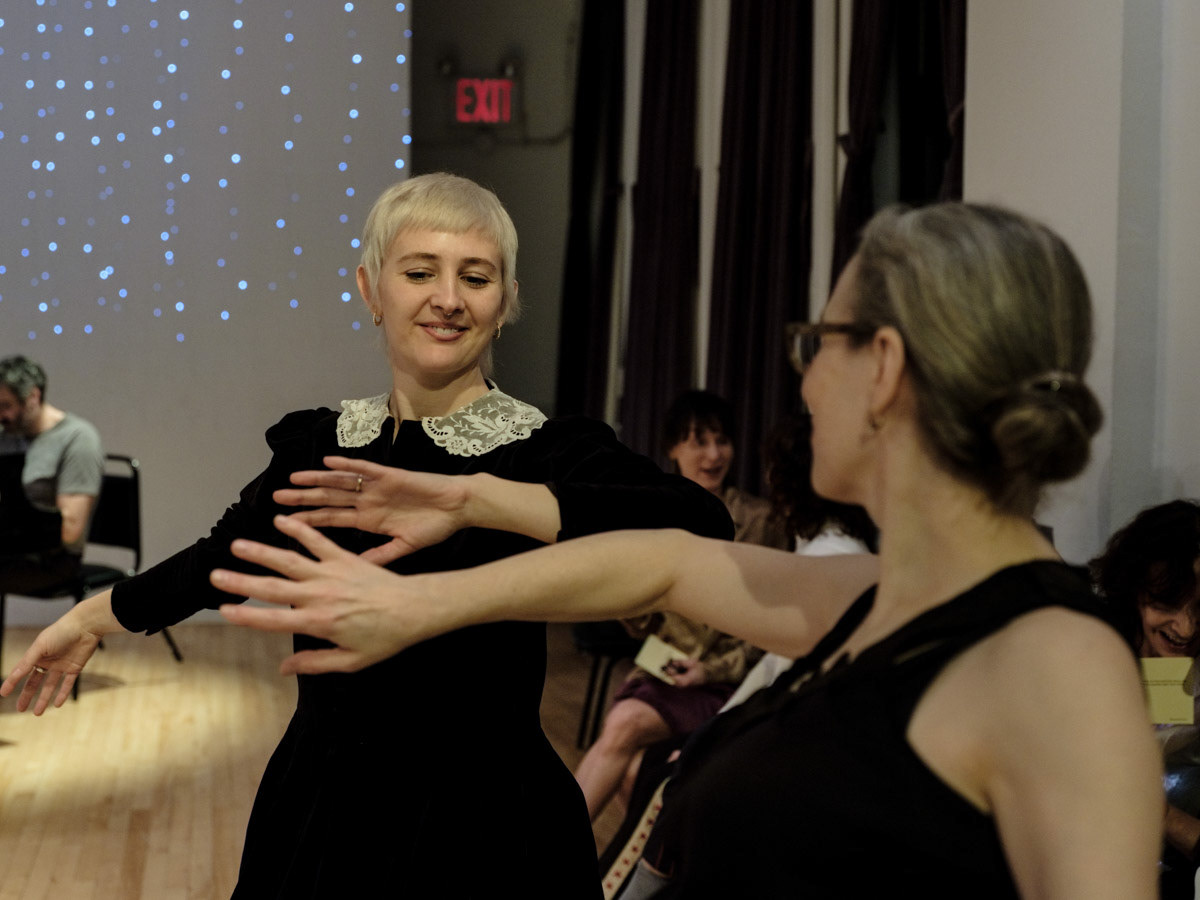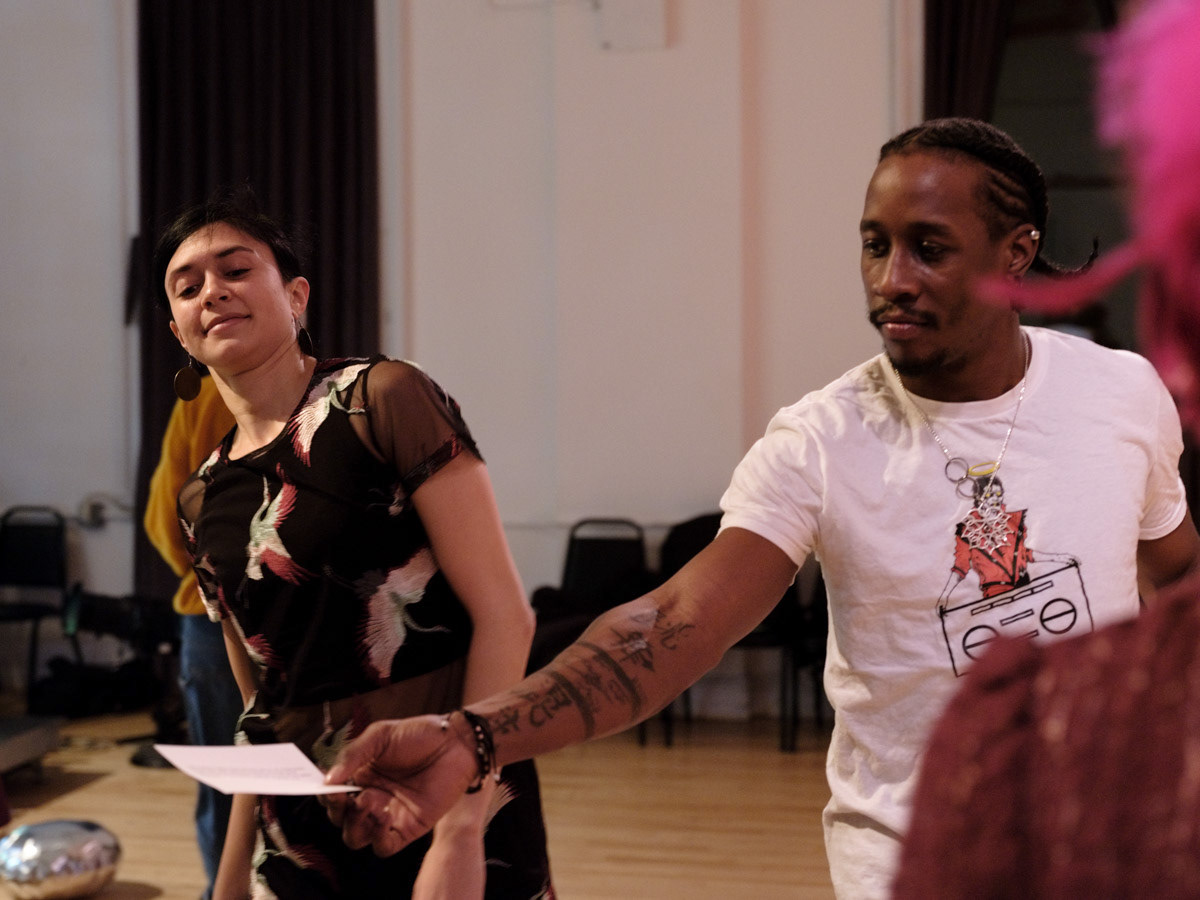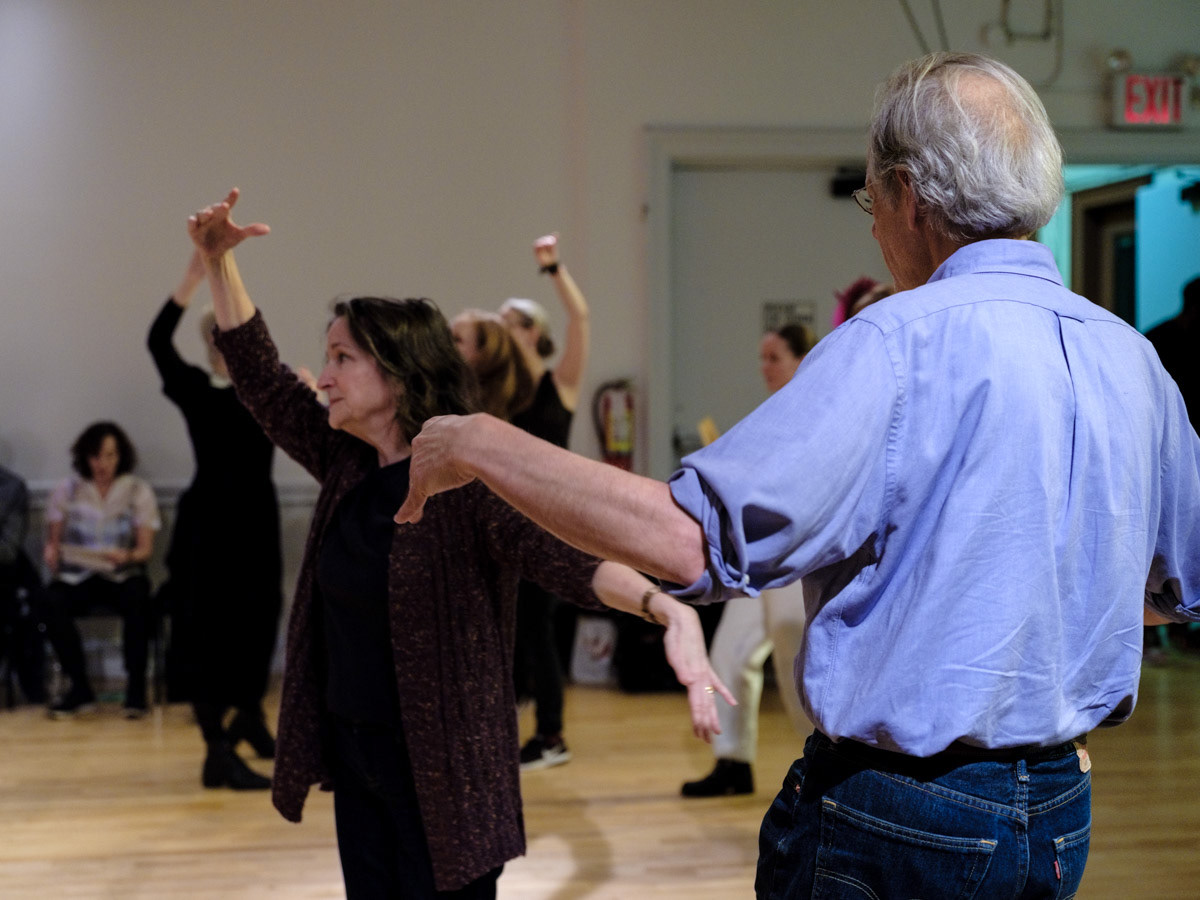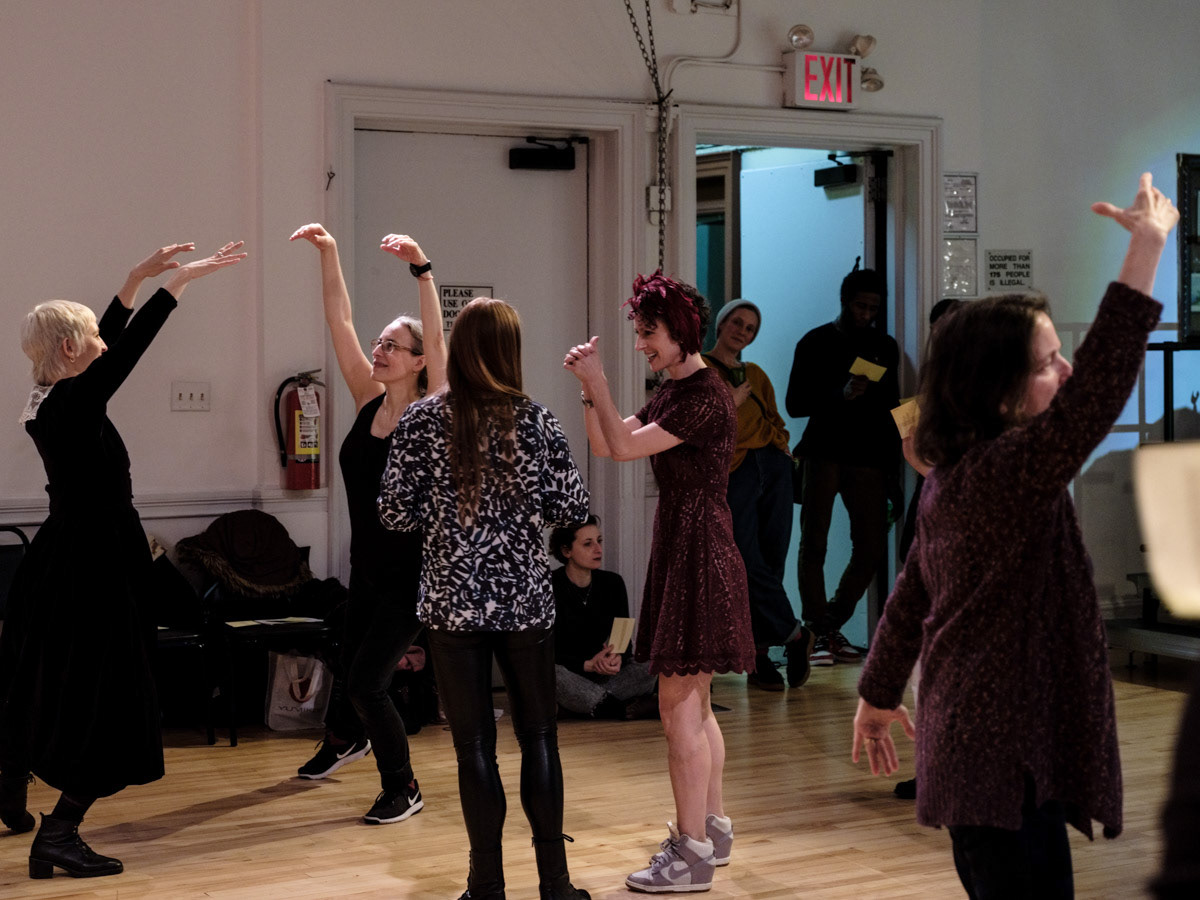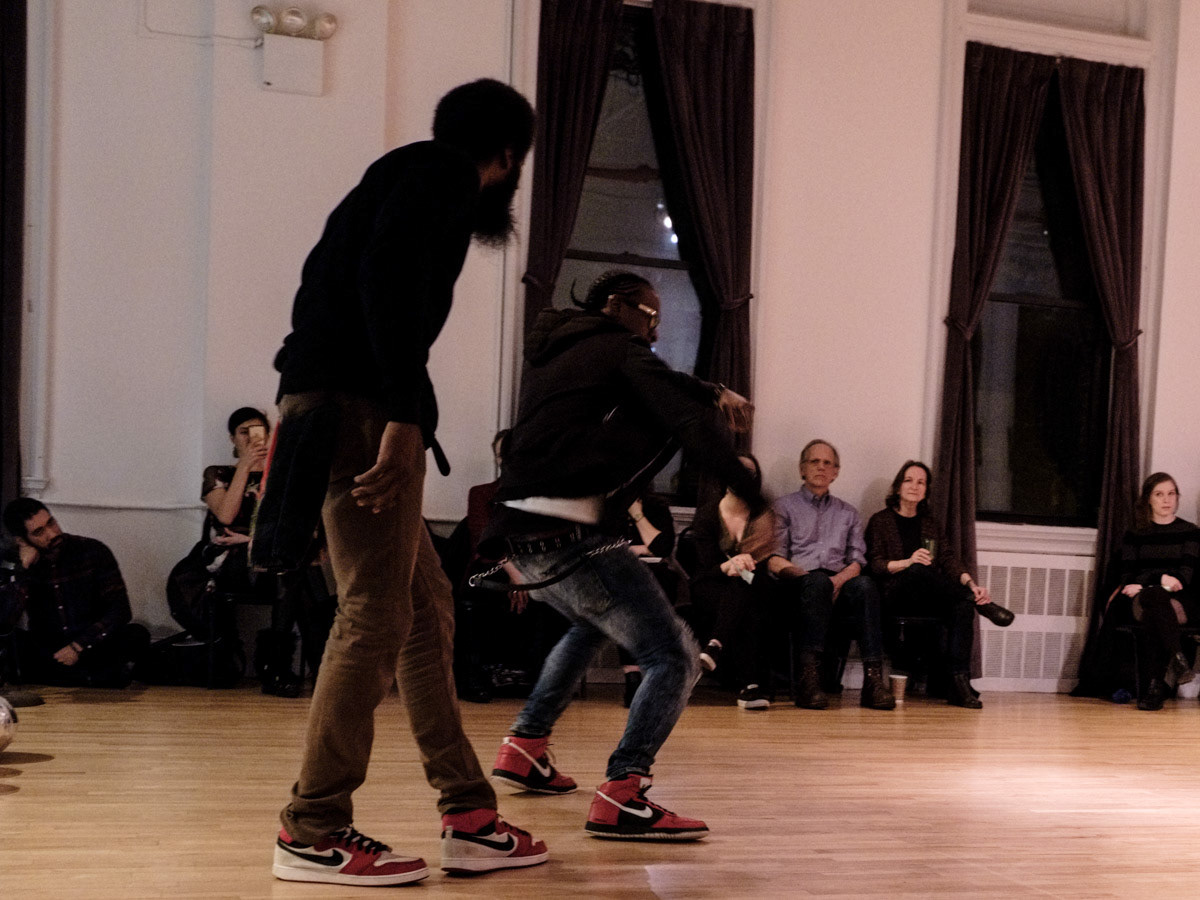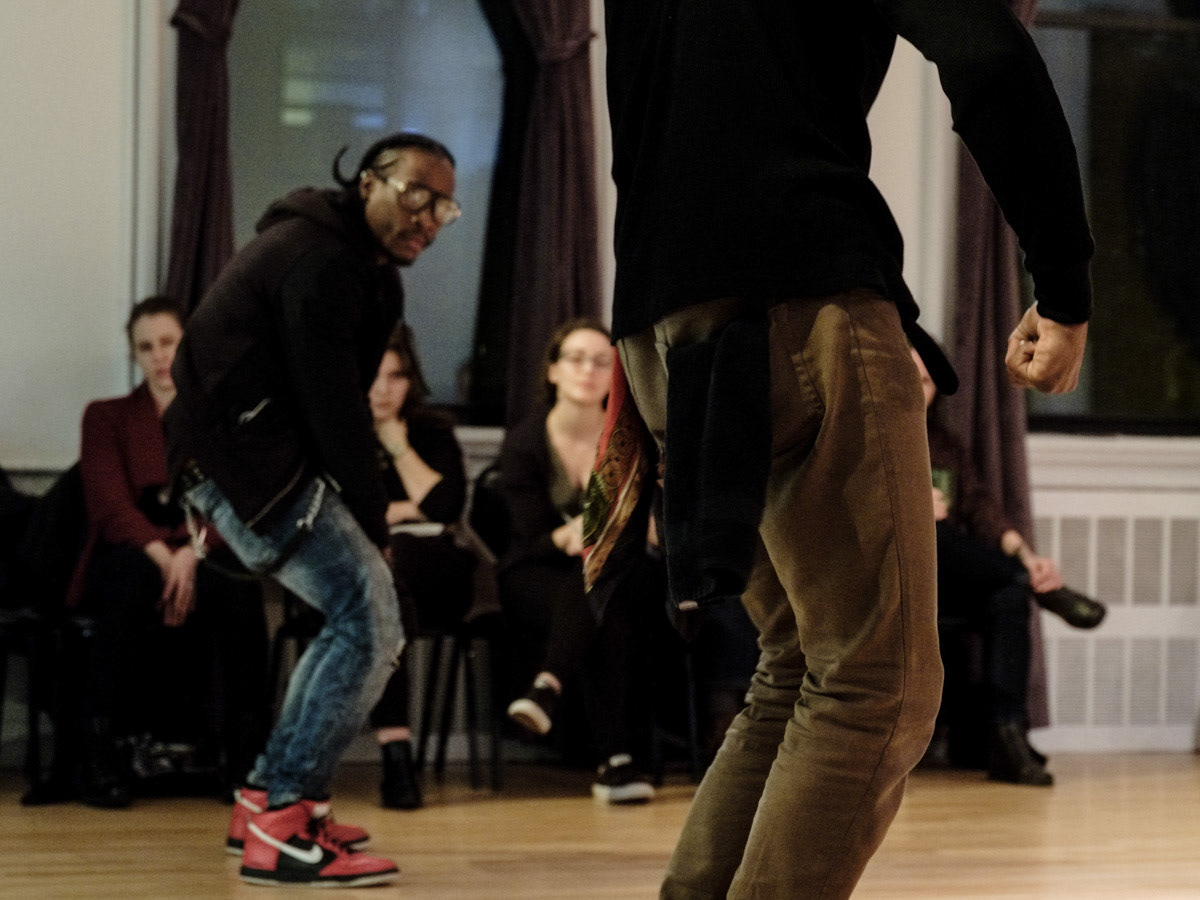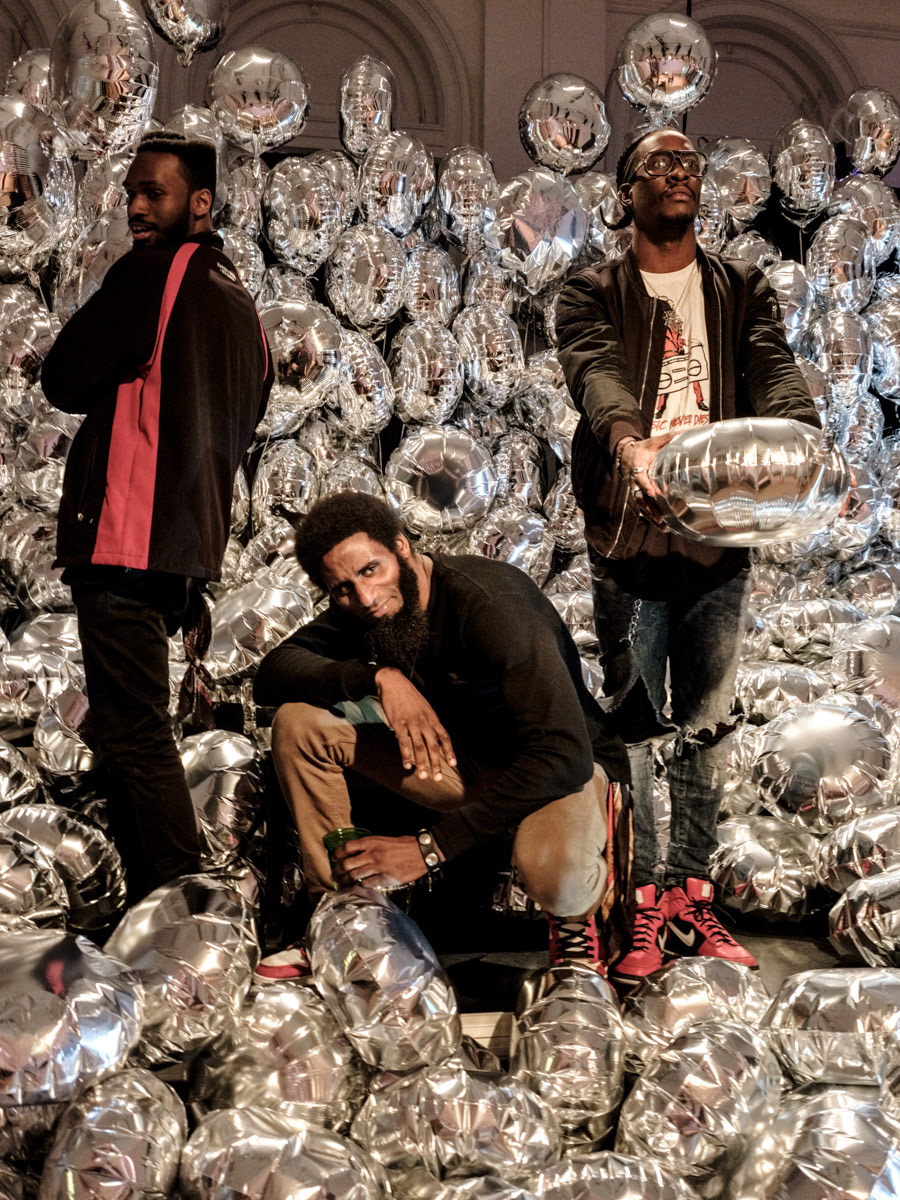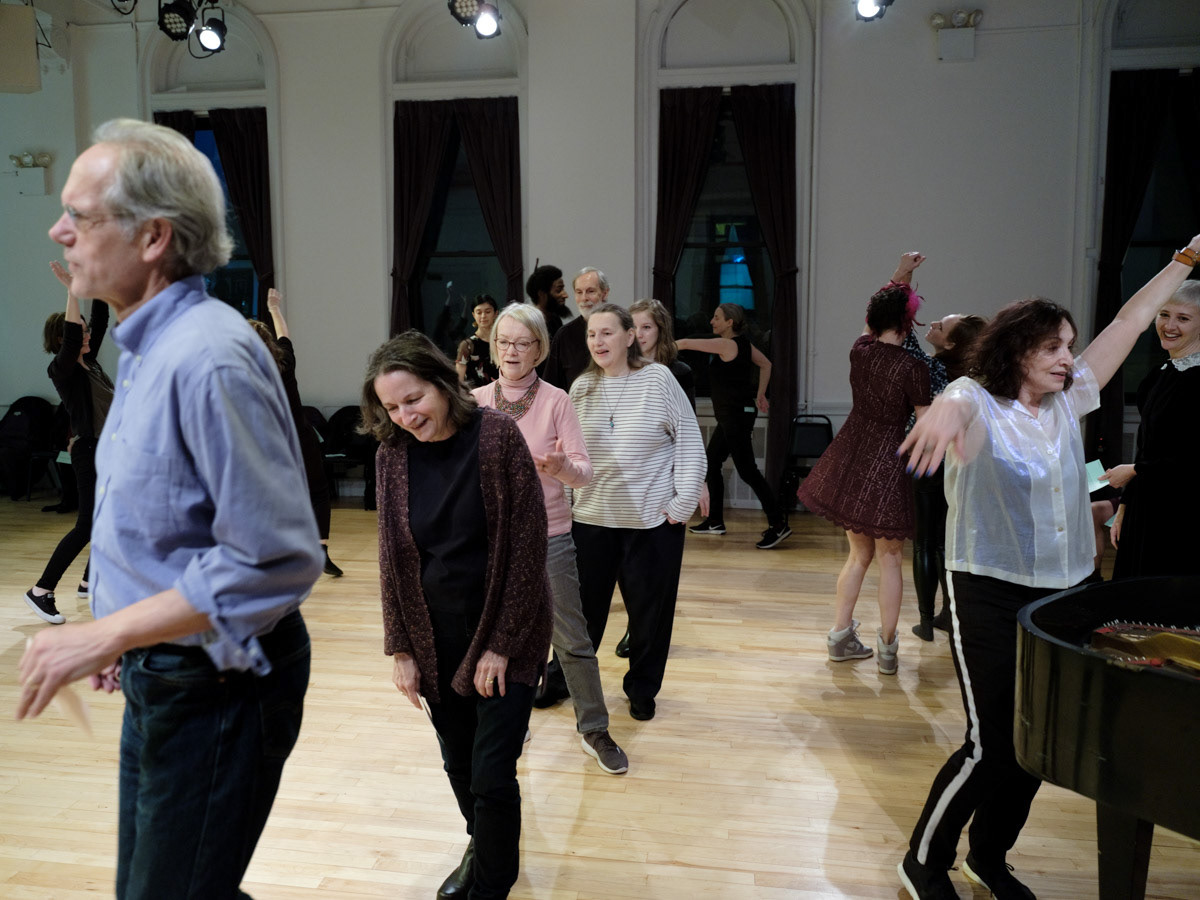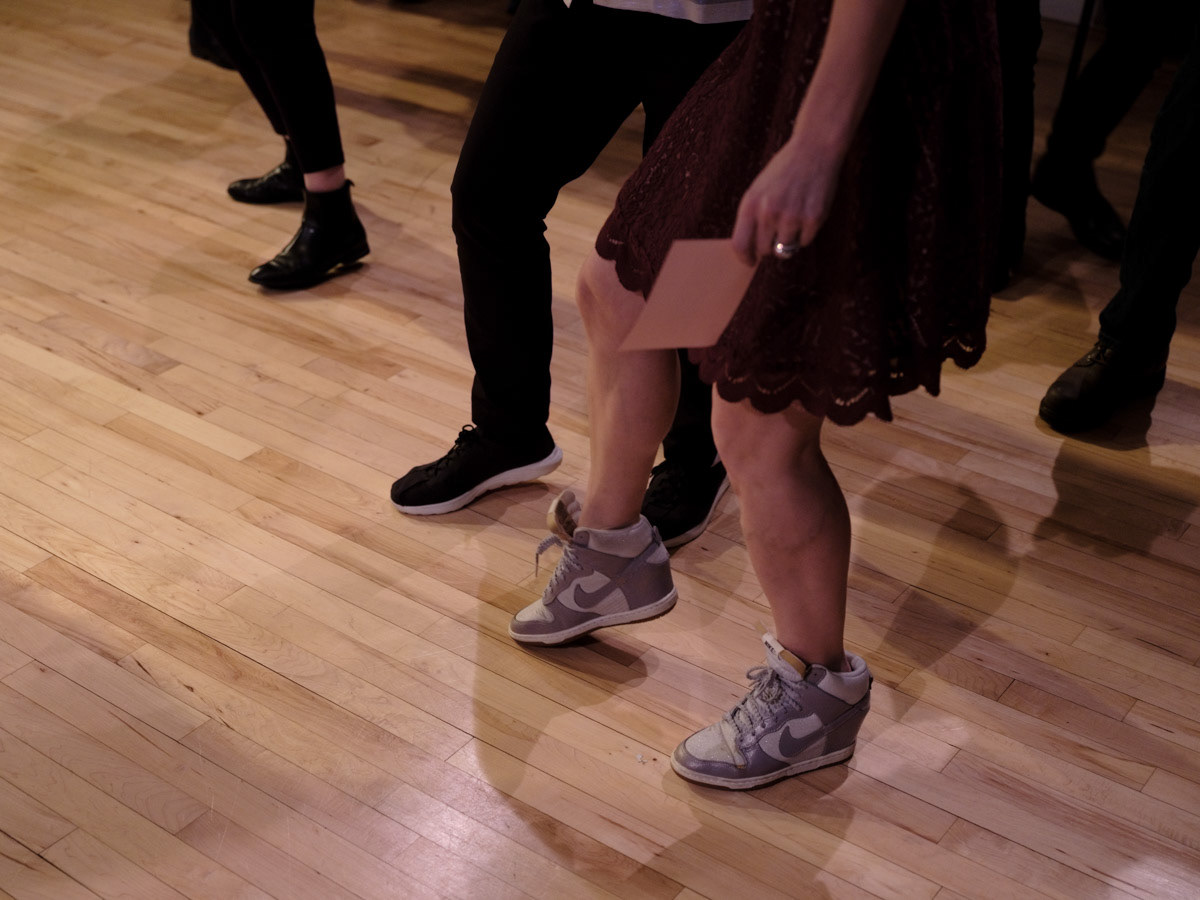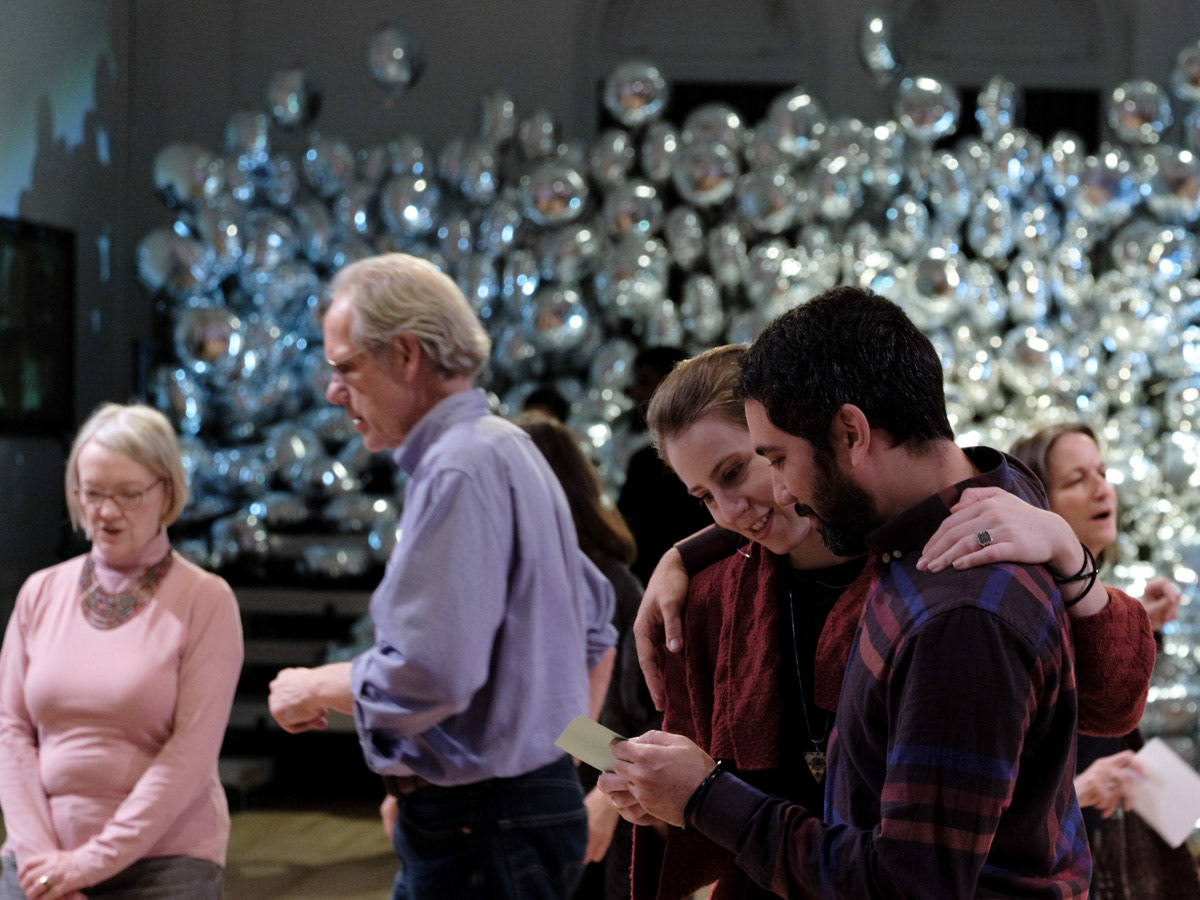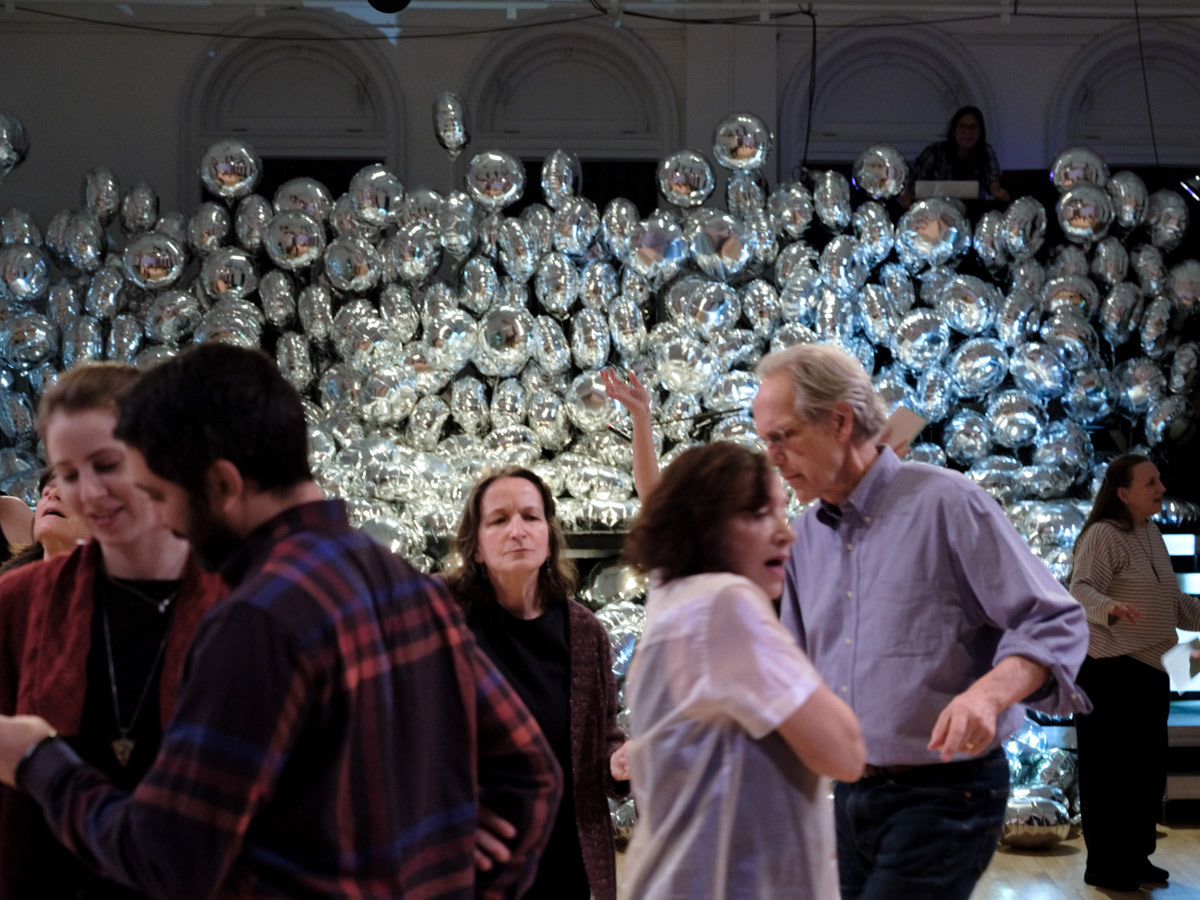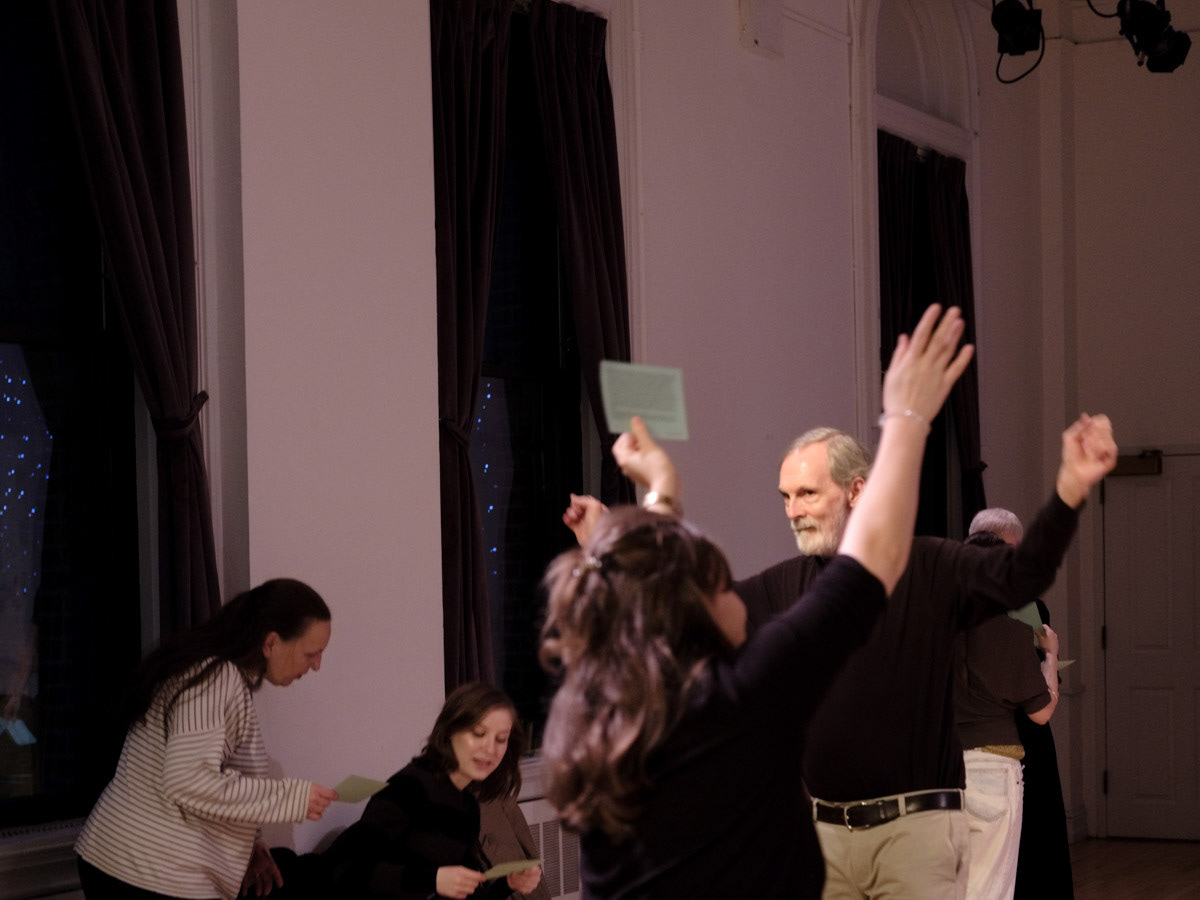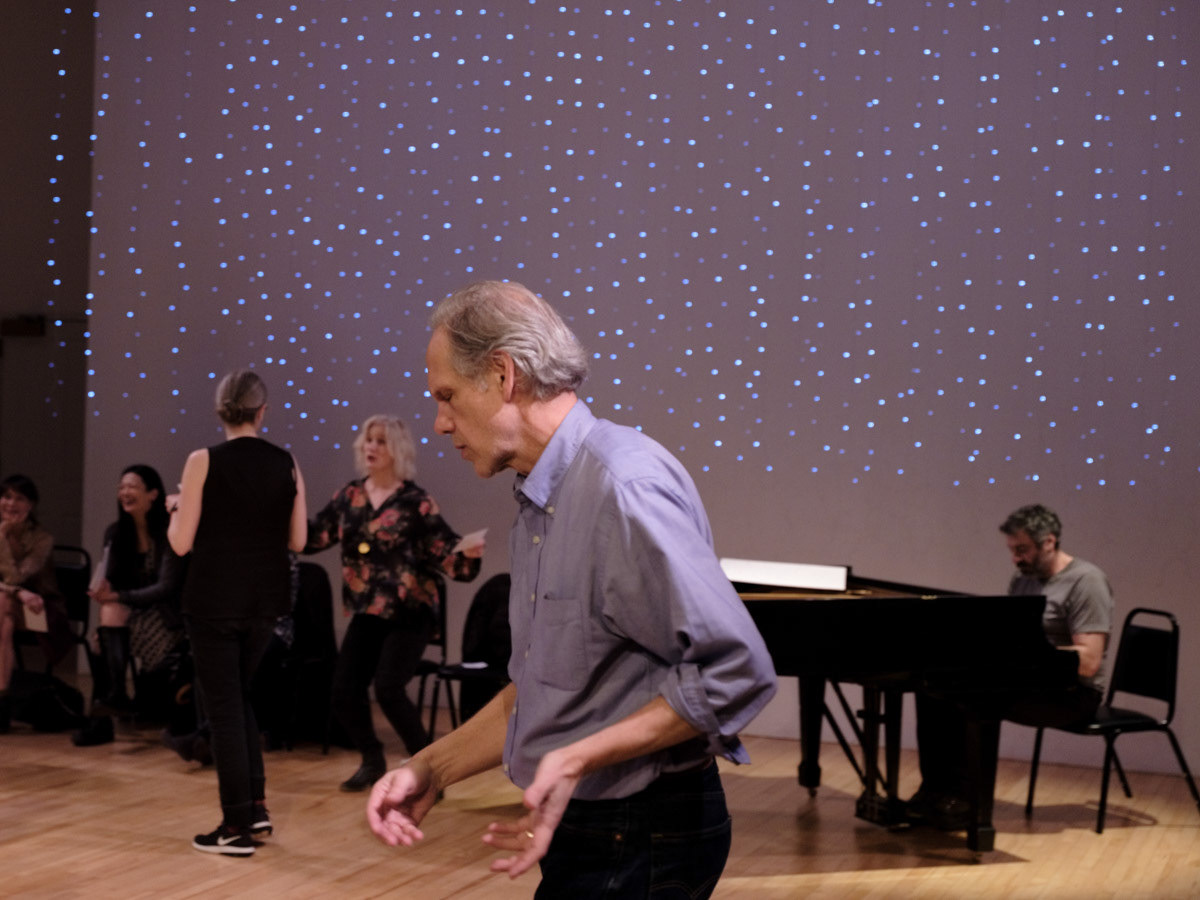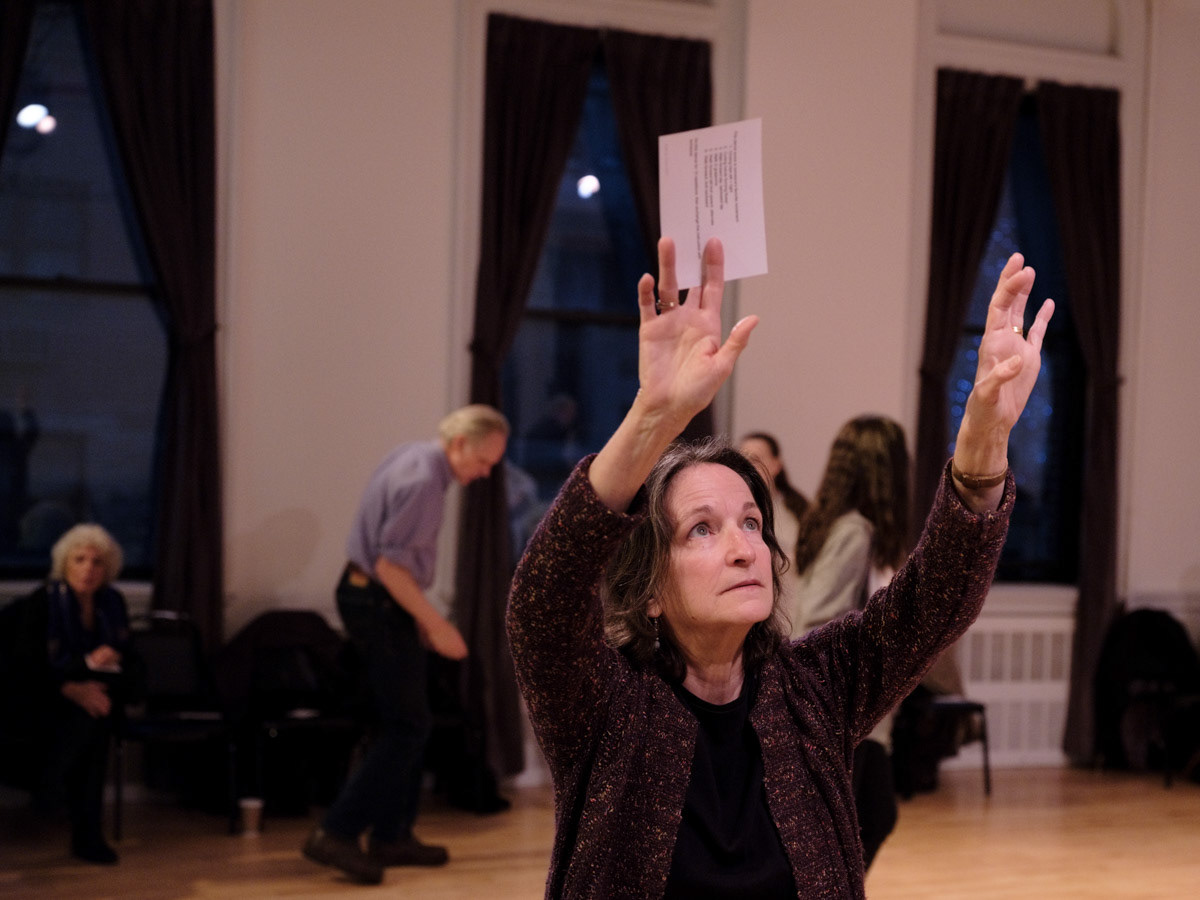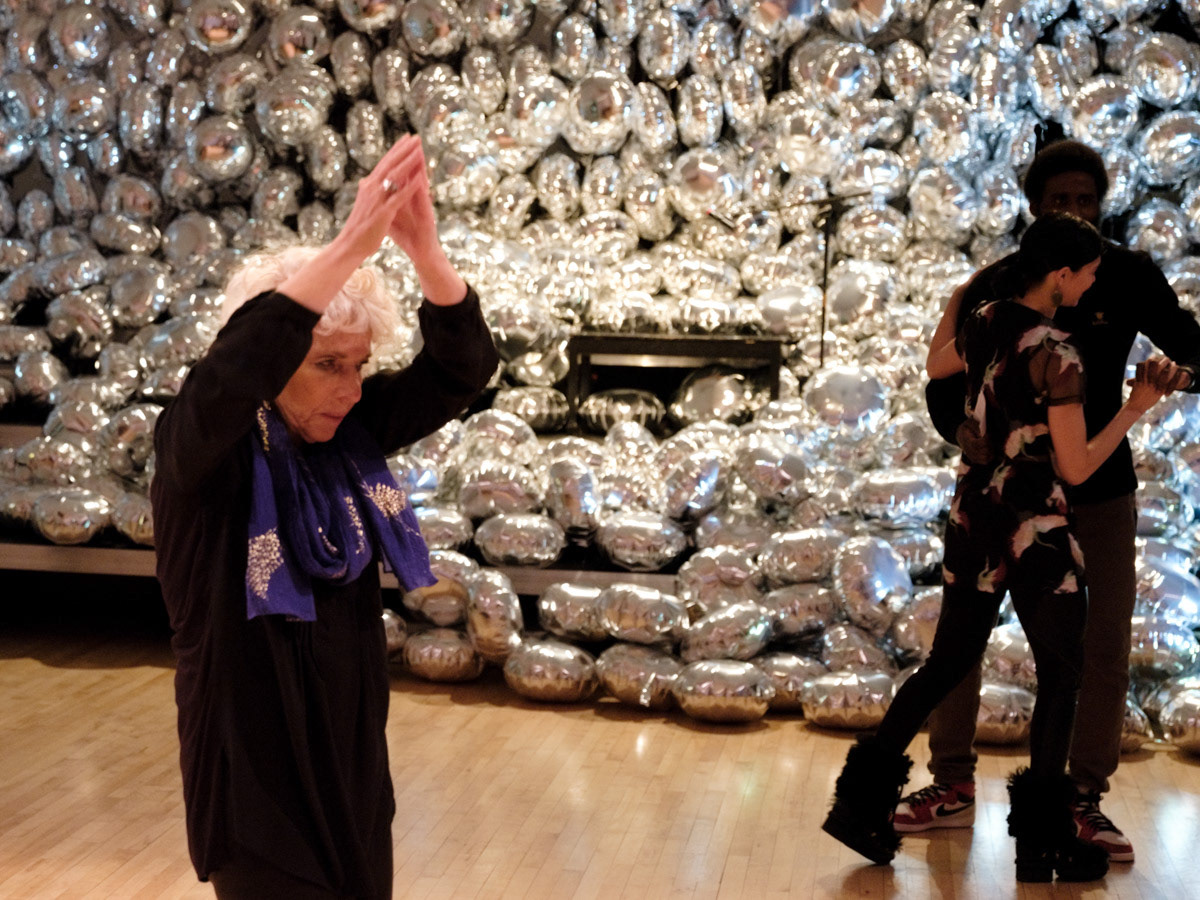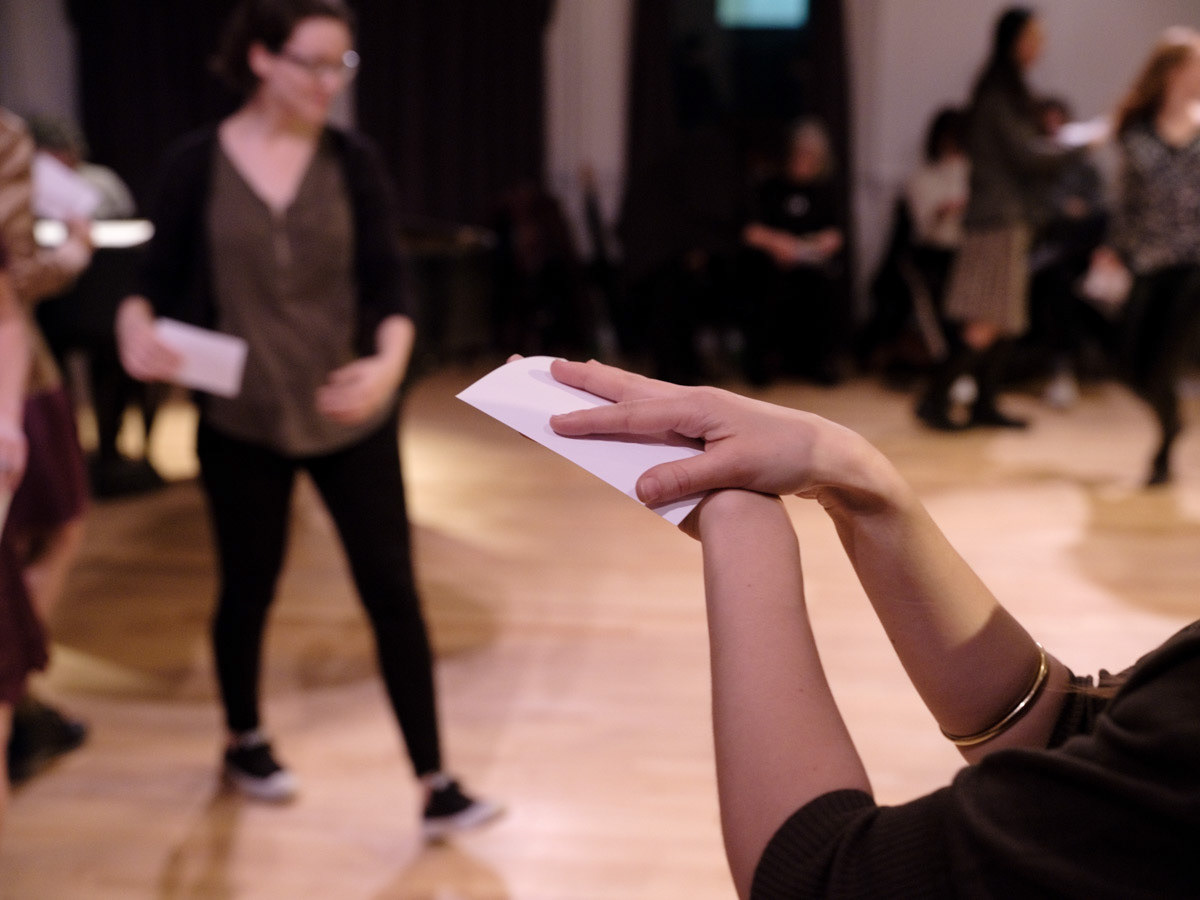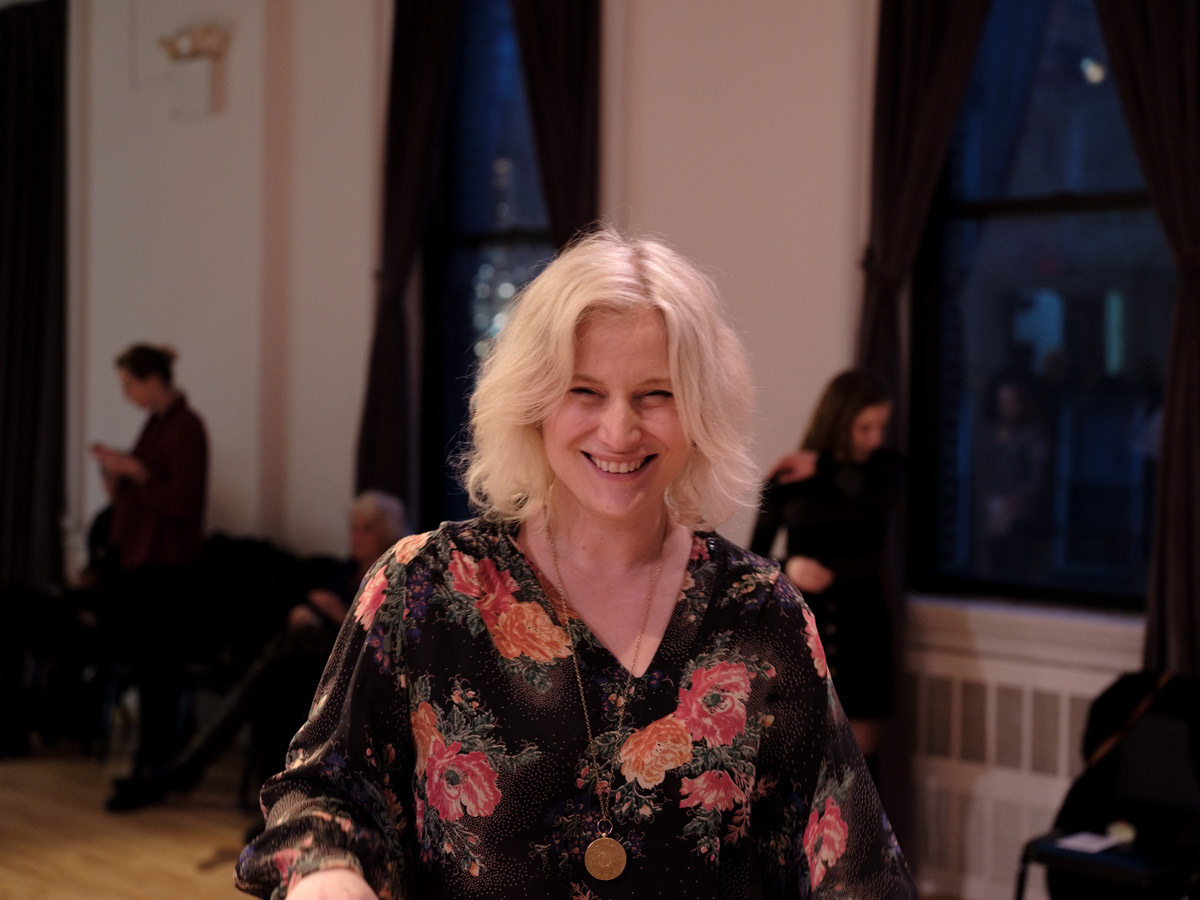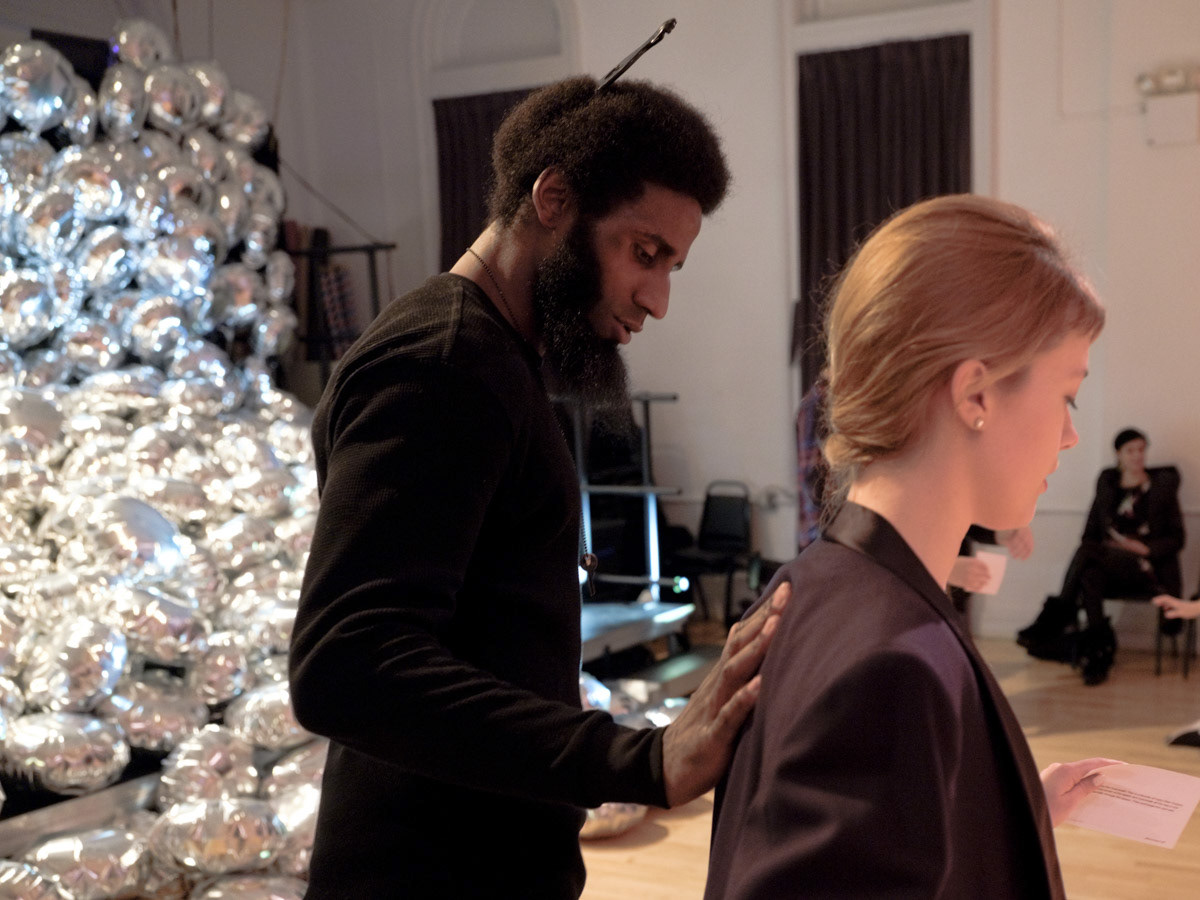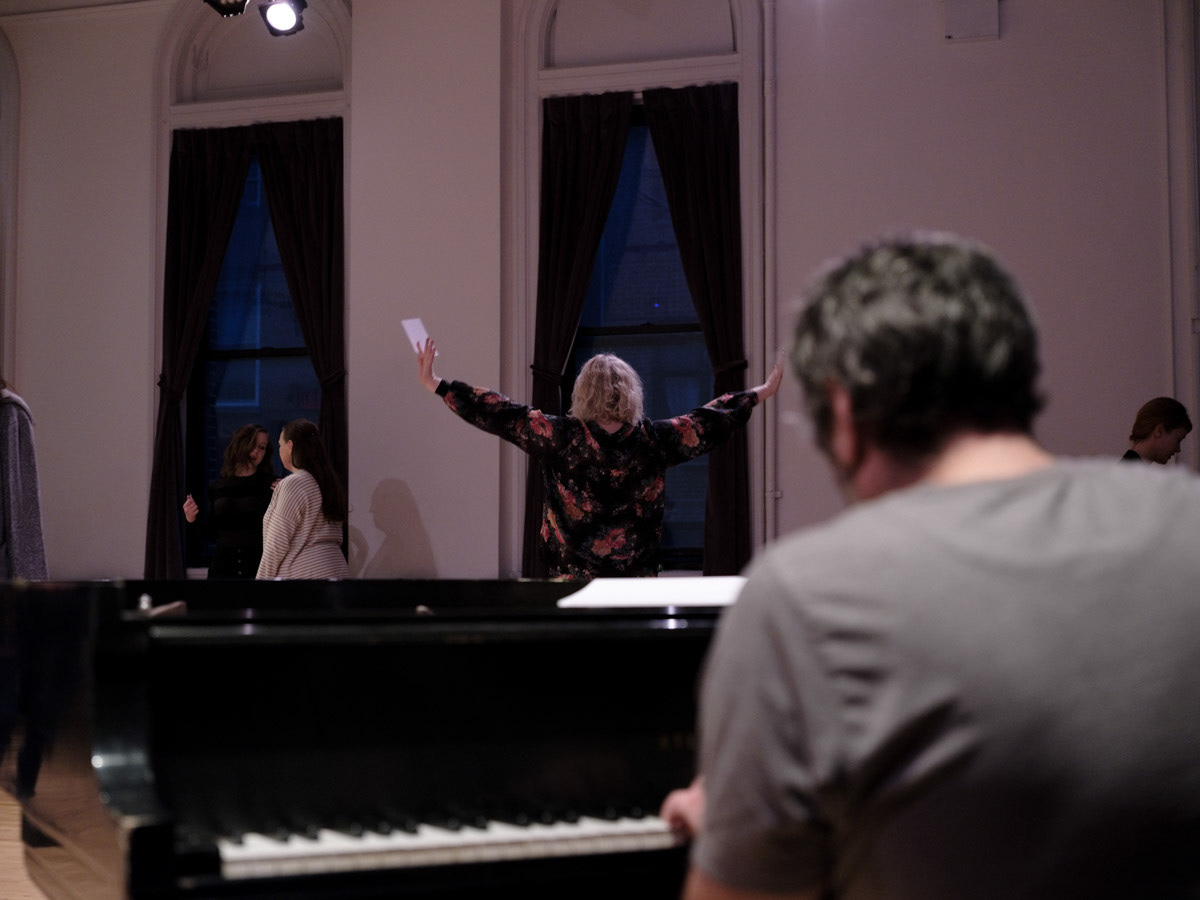 The Ballroom Berlin November 2016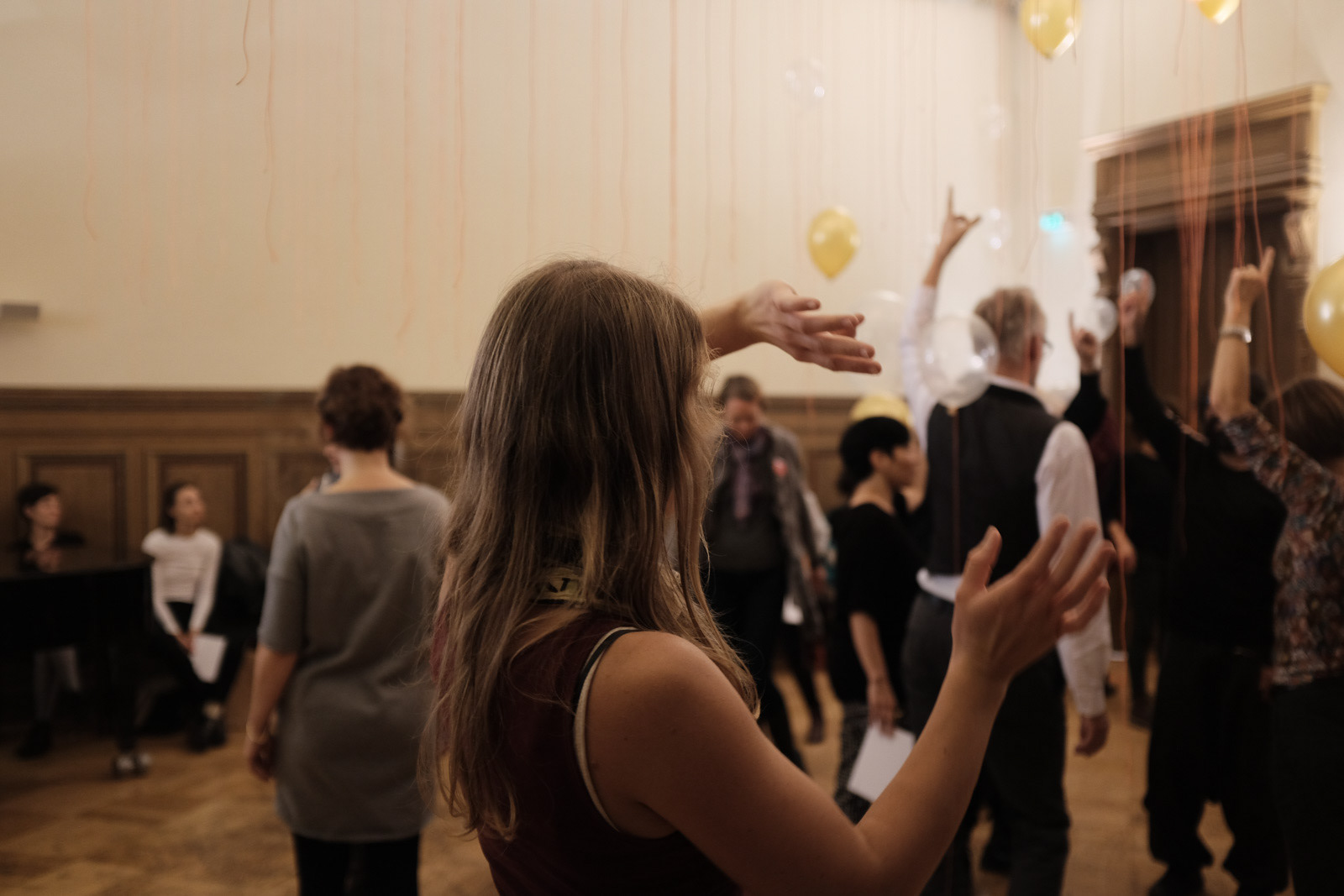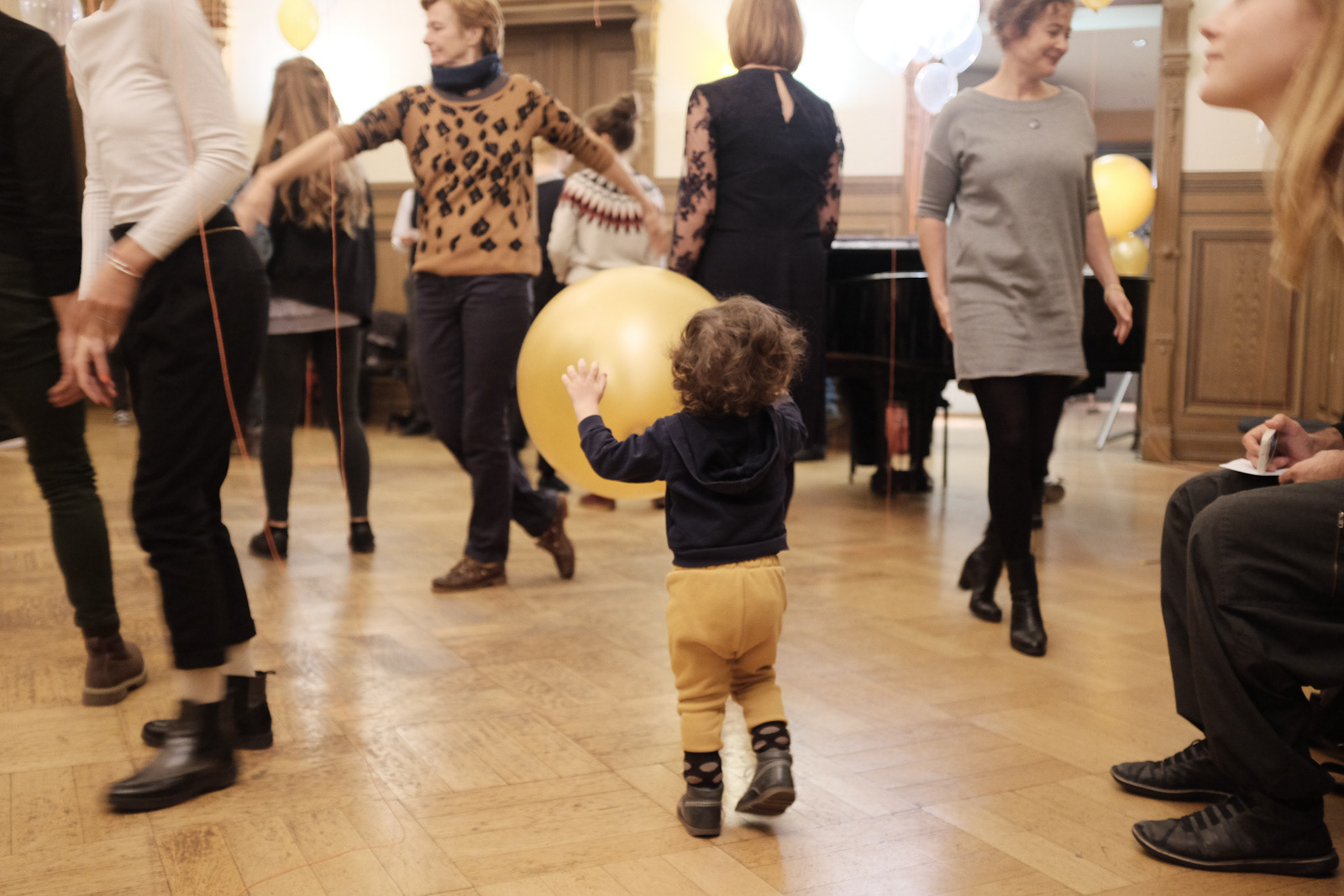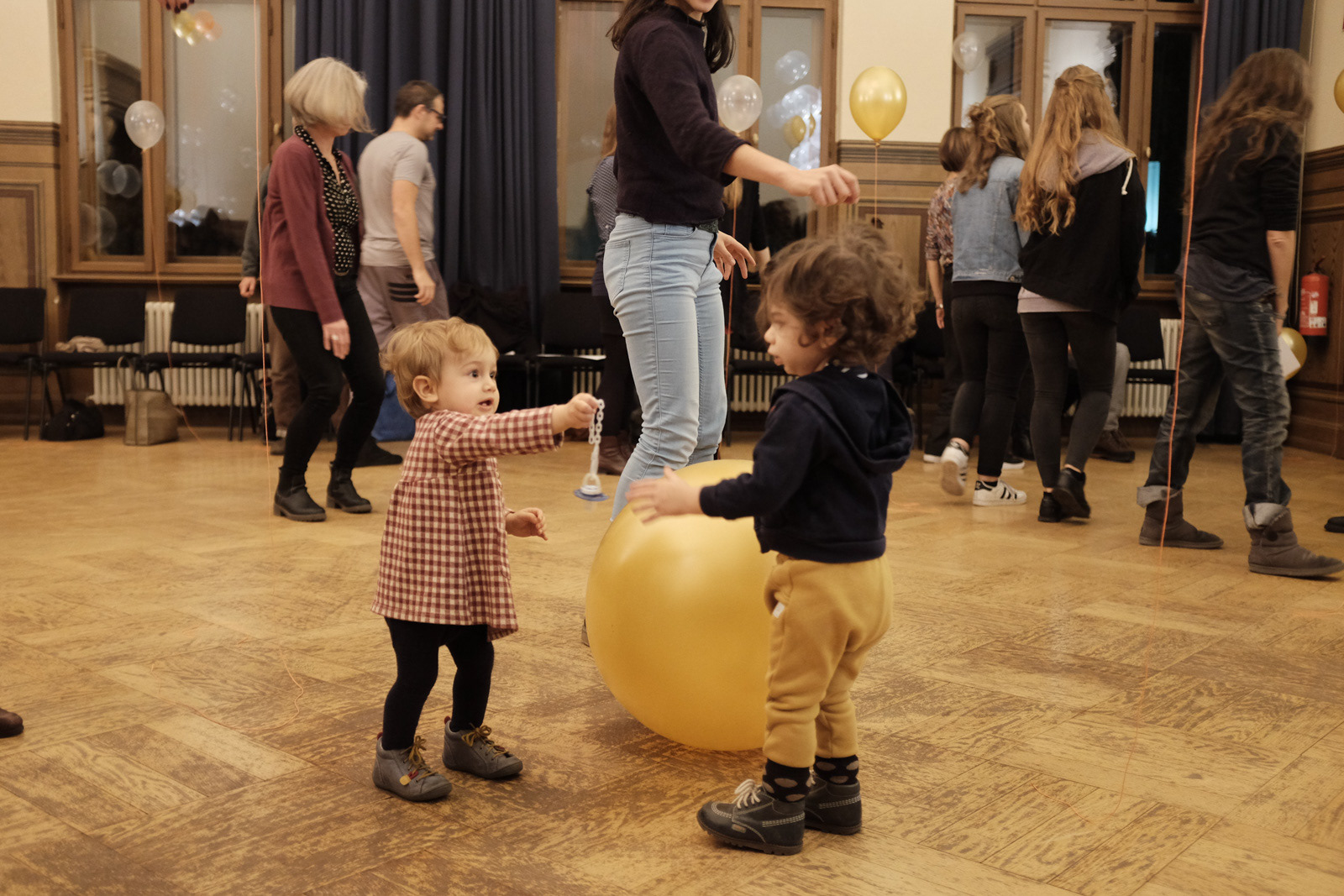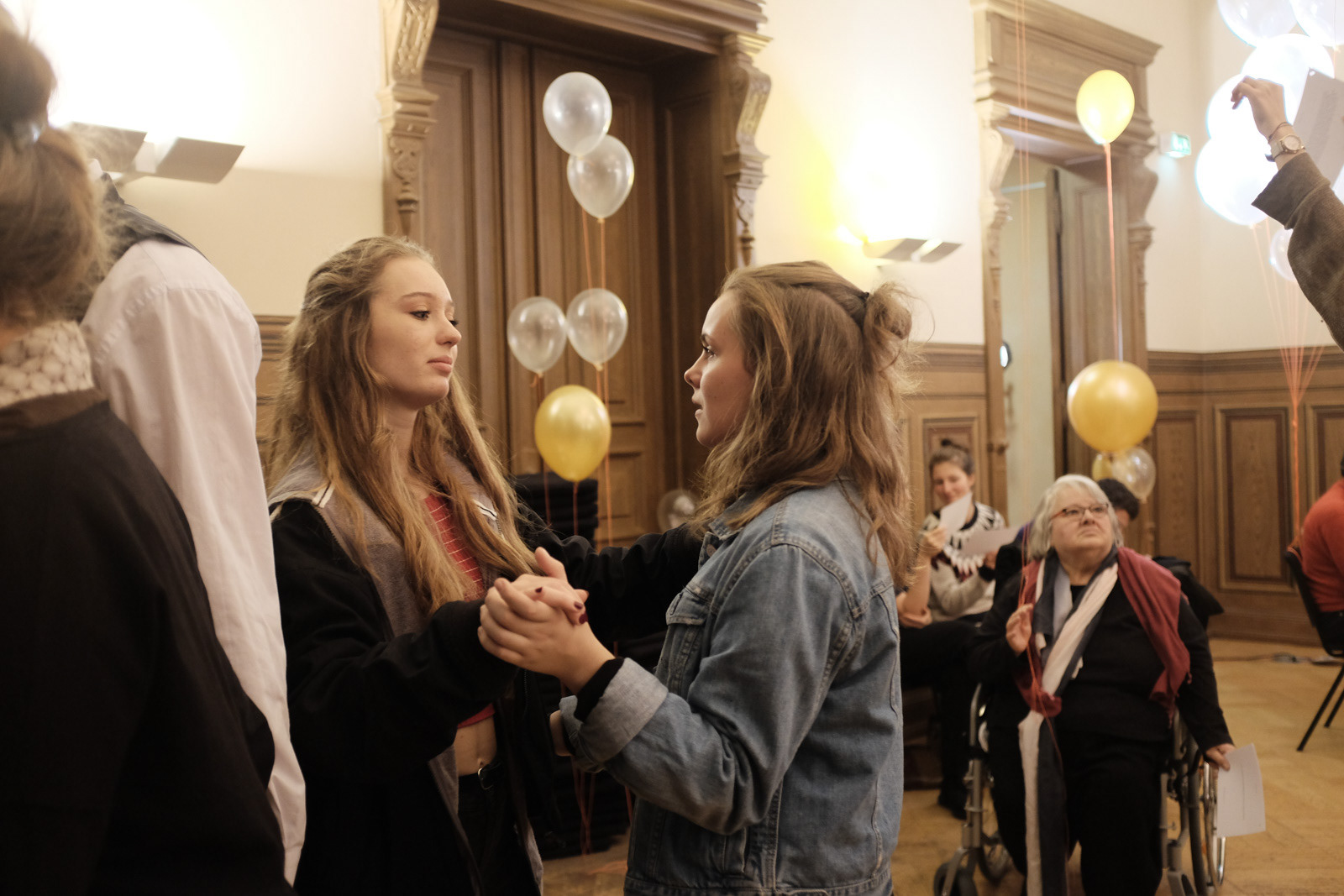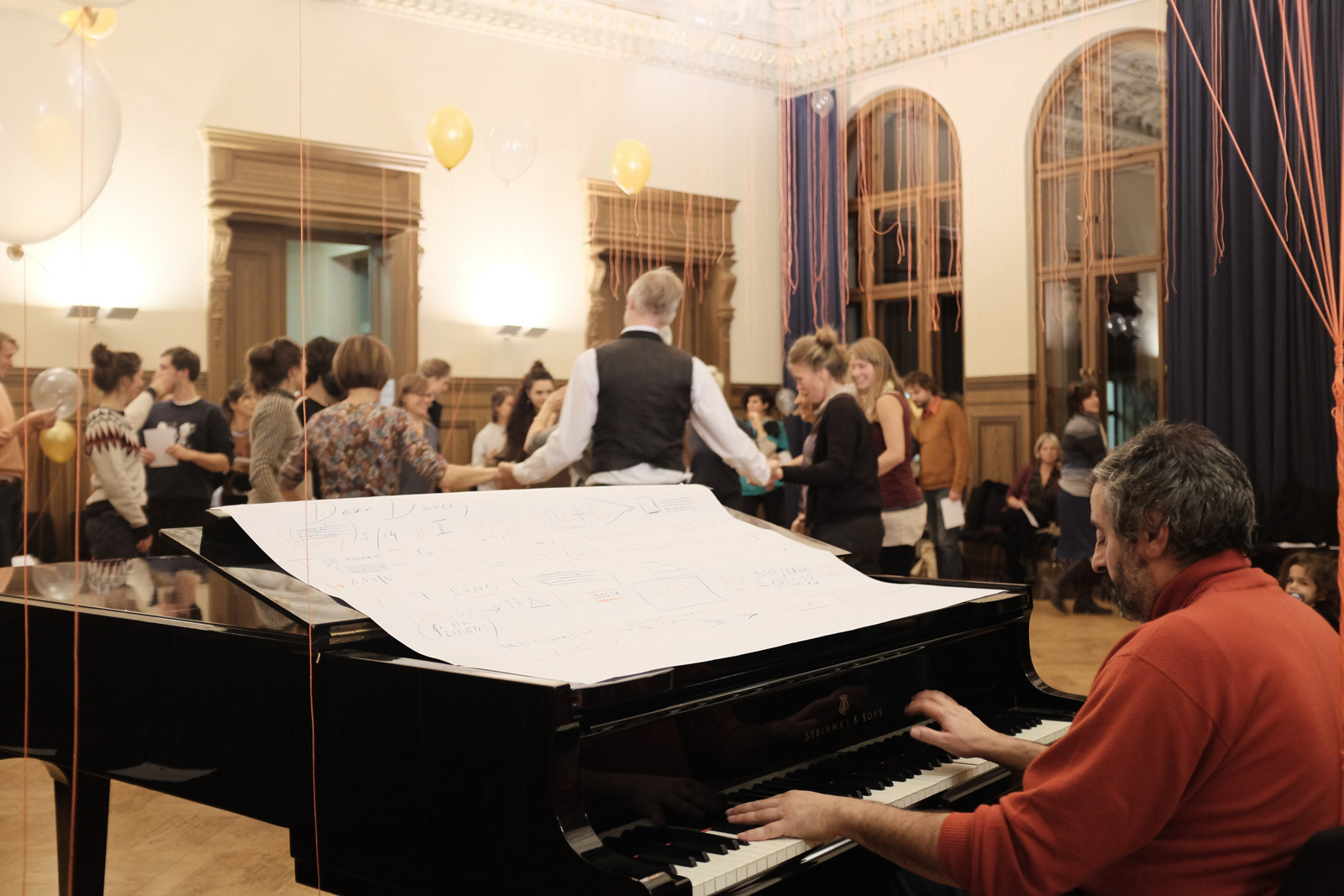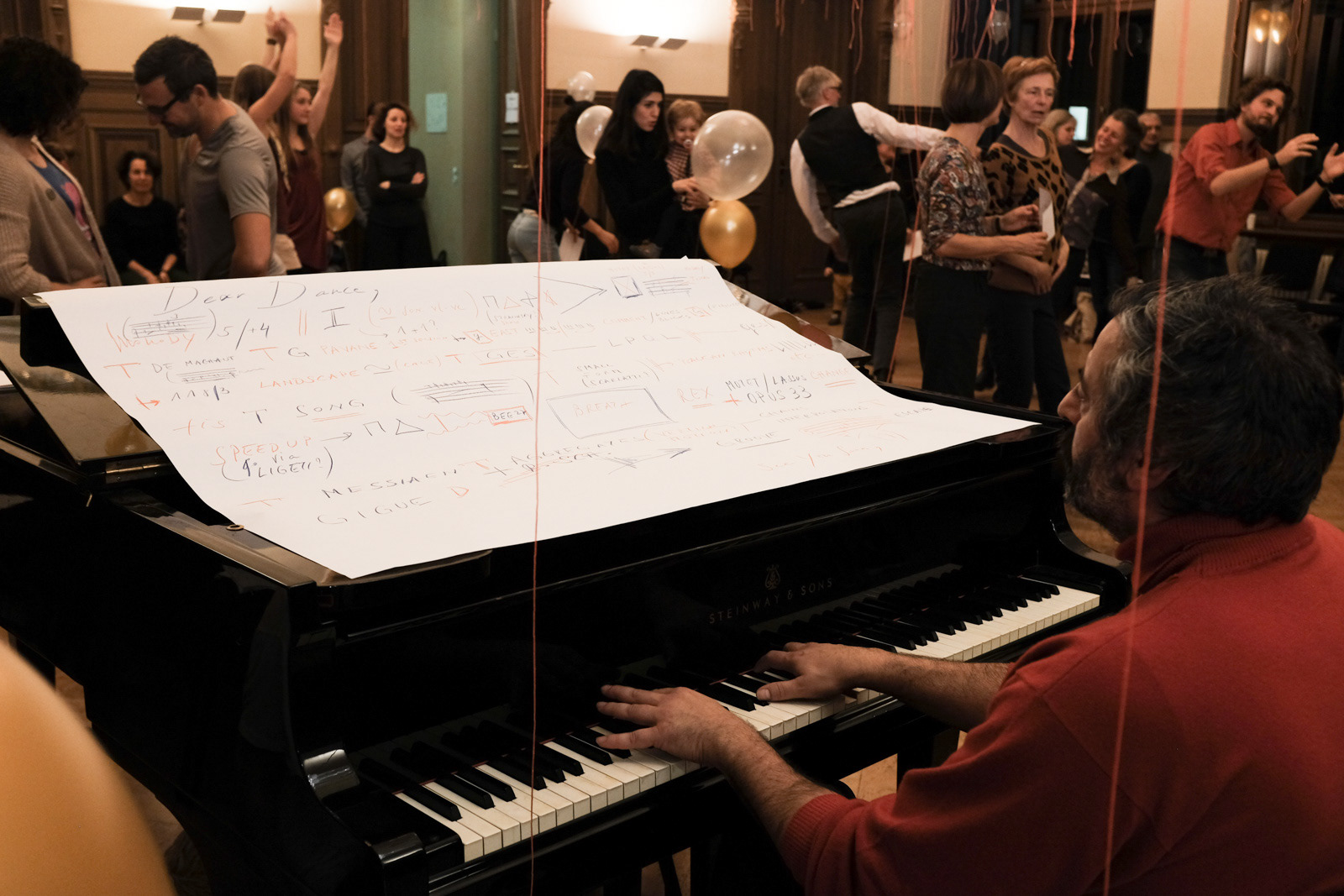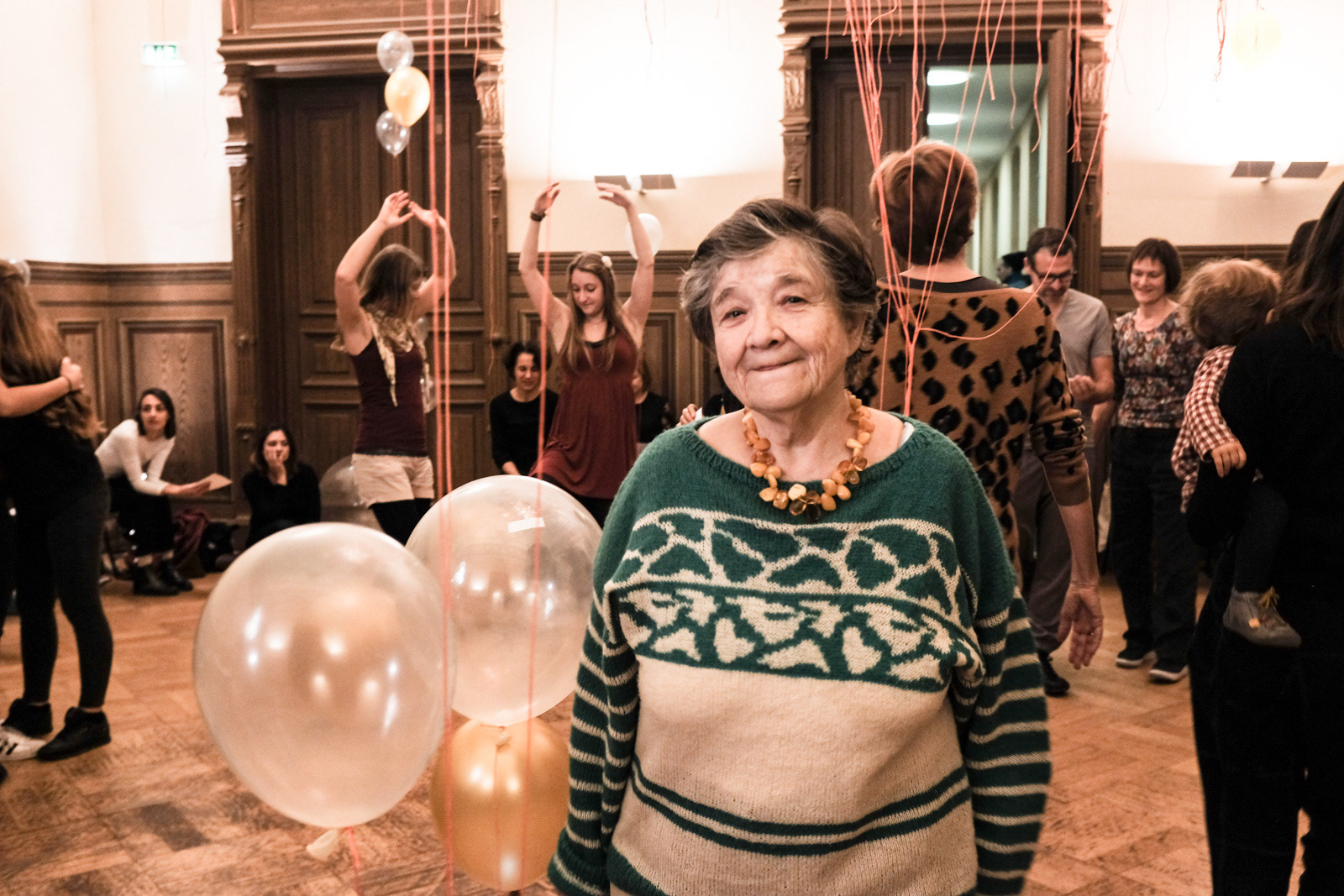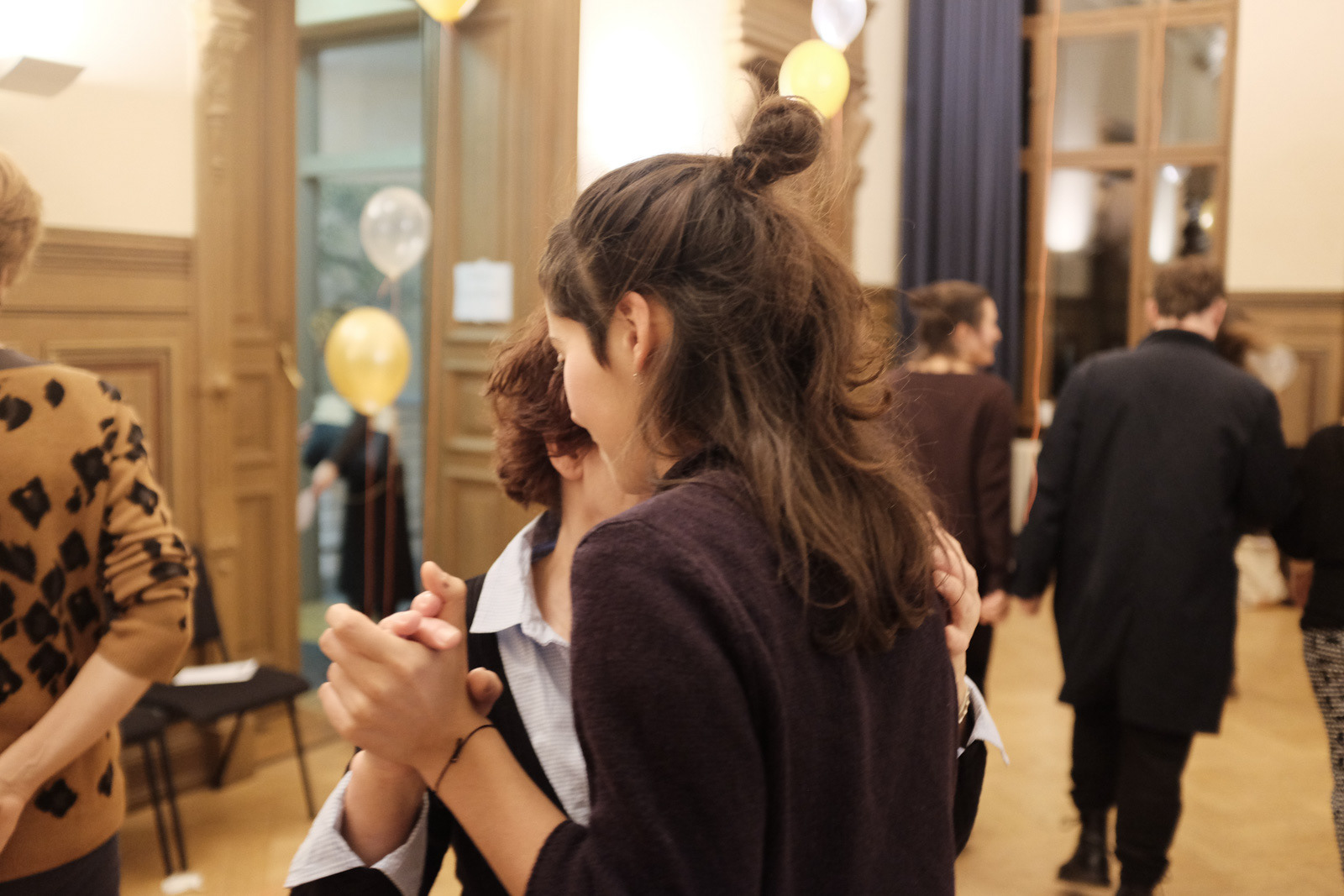 Collecting Letters in Tel Aviv May 2017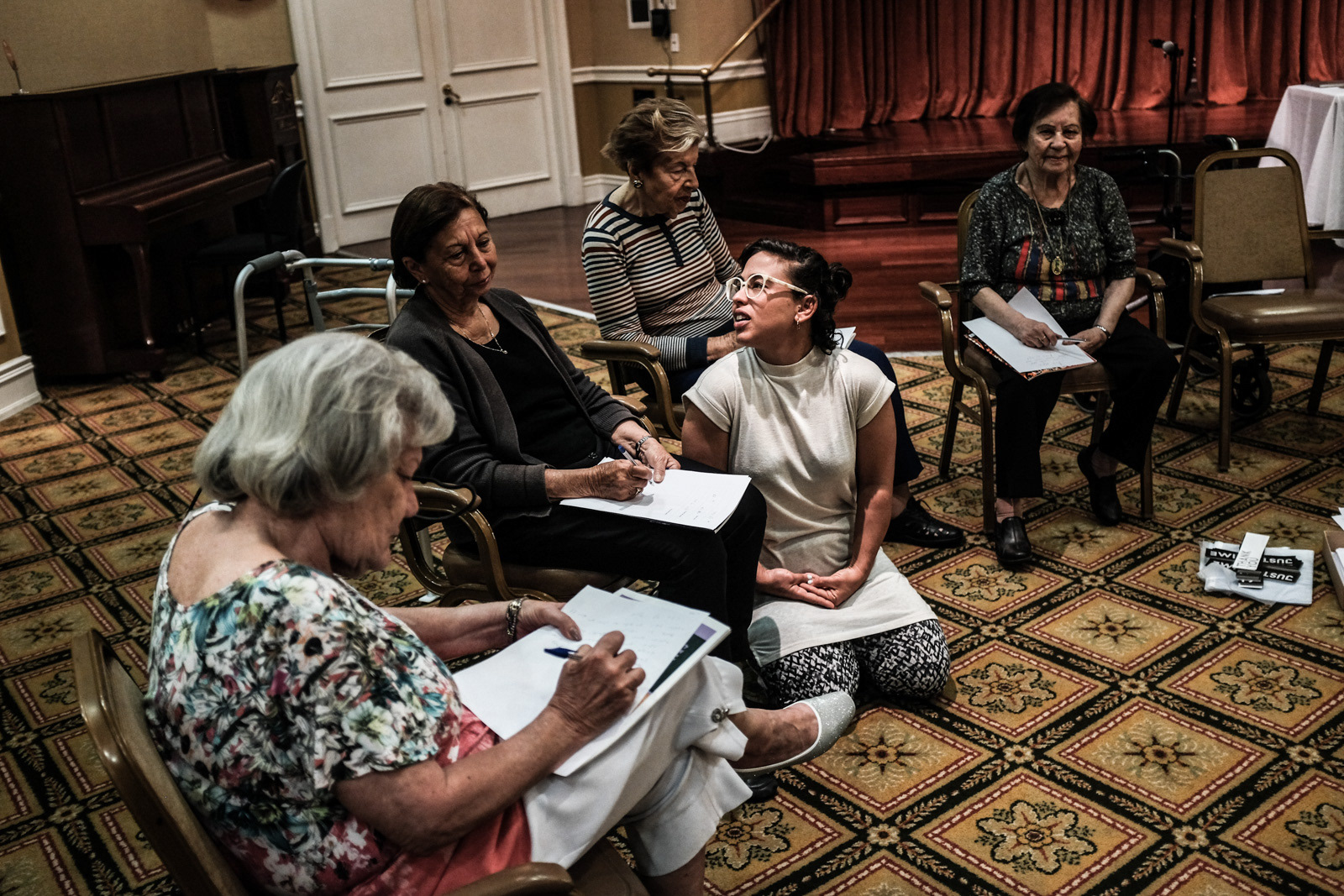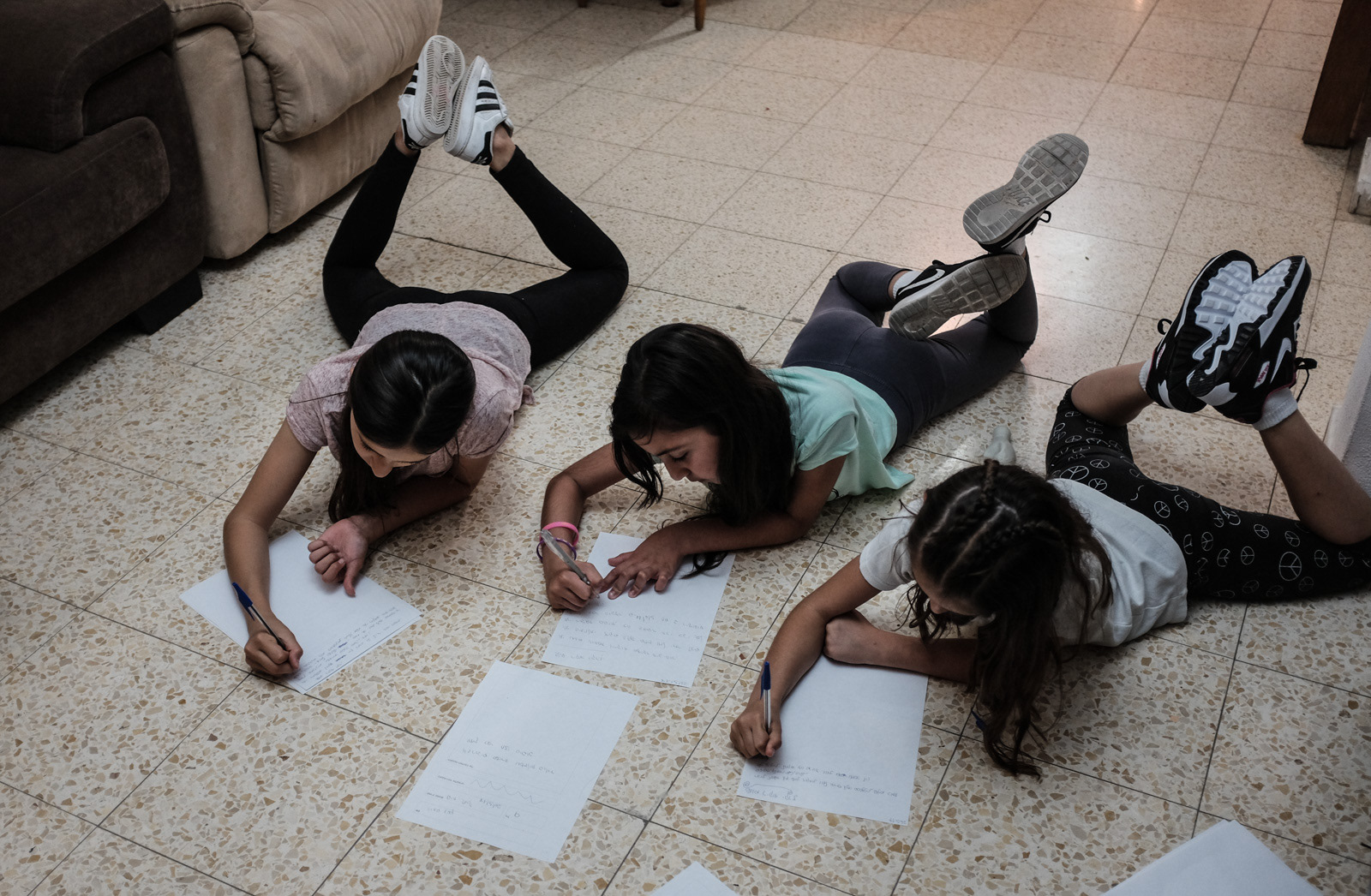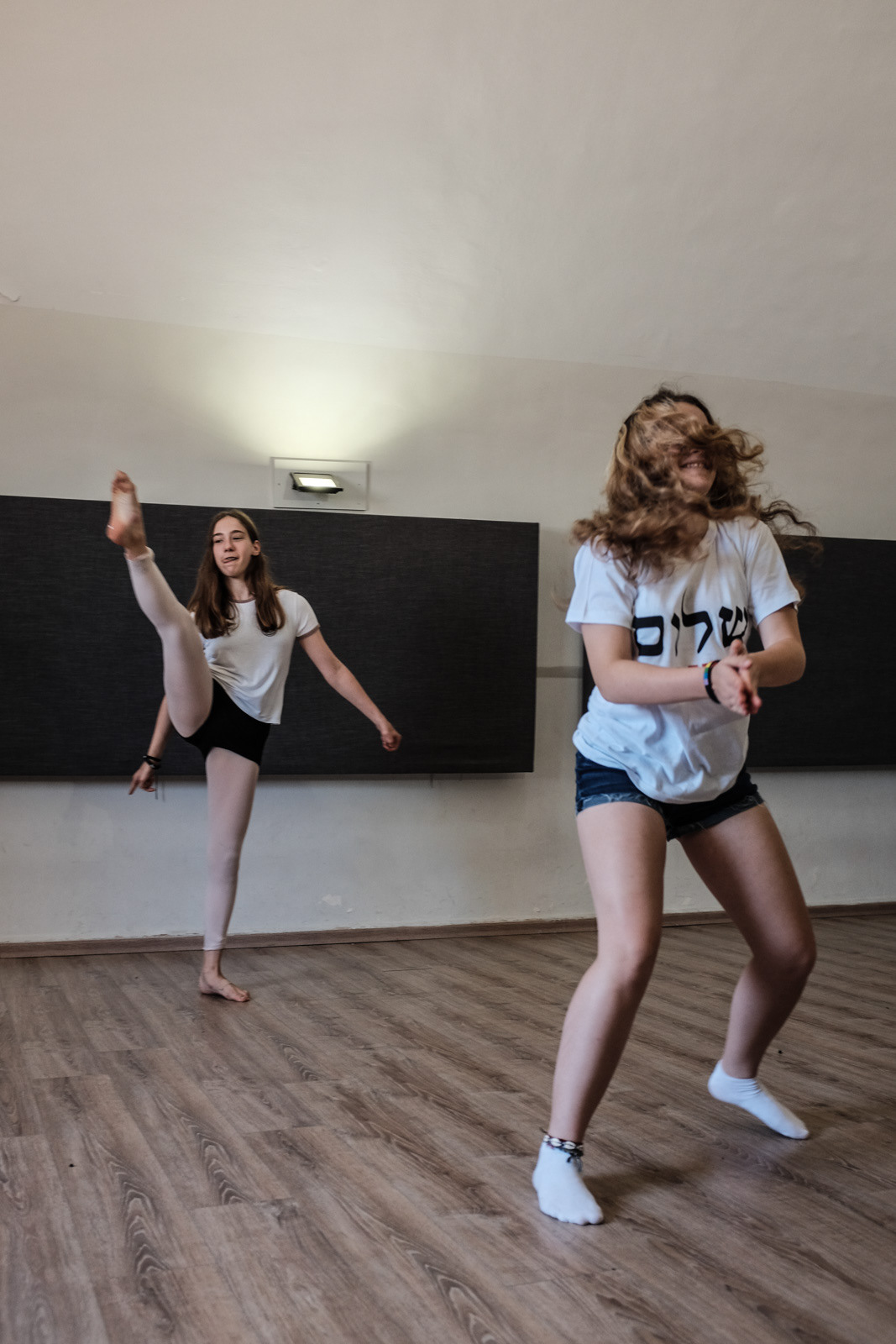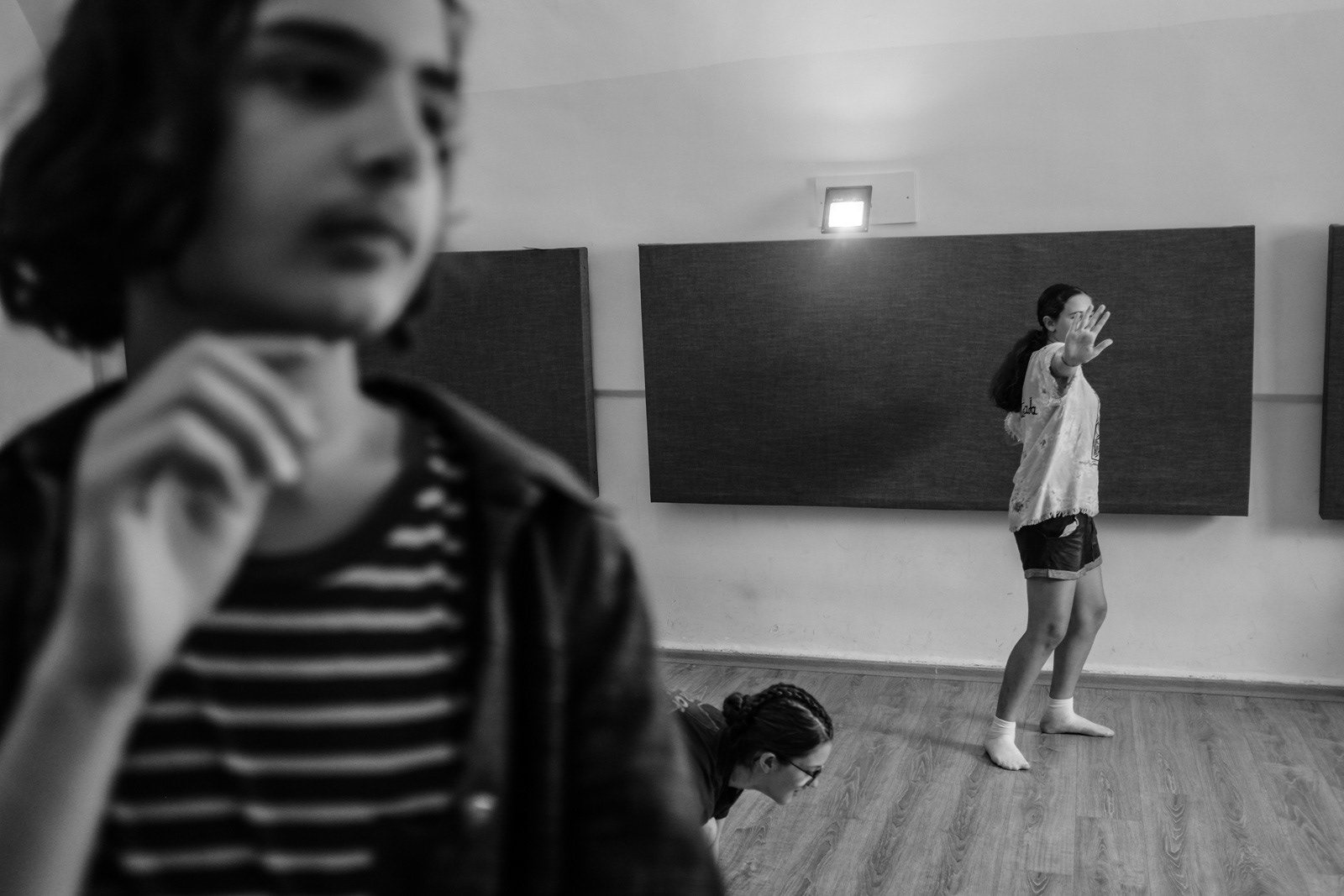 The Ballroom Tel Aviv October 2017
photos by David Kaplan / Tmuna Theater