For the Just in Time / anarchivTANZ project we connect with
communities
in a city and work collectively with them for some weeks. In this time we organize dance workshops together with a focus on
including people
of all ages, bodies, abilities and sexes. At the end of each workshop there is the possibility to write a personal
letter to dance
 and to draw a favorite movement. Both documents are collected. The letter to dance is added to the anarchive of the project (anarchivtanz.digital) and with the favorite movements we organize a
ballroom
at the end of the project to celebrate dance with a diverse community and to dance the favorite movements of a city.
Für das Projekt Just in Time / anarchivTANZ vernetzen wir uns mit
Communities
in einer Stadt und arbeiten einige Wochen lang mit ihnen zusammen. In dieser Zeit organisieren wir Tanzworkshops mit dem Fokus auf die
Einbeziehung
von Menschen aller Altersgruppen, Körper, Fähigkeiten und Geschlechter. Am Ende eines jeden Workshops gibt es die Möglichkeit, einen
persönlichen Brief
an den Tanz zu schreiben und eine Lieblingsbewegung zu zeichnen. Beide Dokumente werden gesammelt. Der Brief an den Tanz wird dem Anarchiv des Projekts (anarchivtanz.digital) hinzugefügt und mit den Lieblingsbewegungen organisieren wir am Ende des Projekts einen
Ball
, um Tanz in einer vielfältigen Gemeinschaft zu feiern und die spezifischen Lieblingsbewegungen dieser Stadt zu teilen.
The

Just in Time Project

started 2016 and since then it continues to happen in many cities all over the world. Just in Time is

not a performance

, but emerges out of a combination of Workshops, Ballroom and Community Work. Just in Time is more of a situation with people where deufert&plischke work with communities to collect, write, read and dance all those personal relations, memories and experiences people have with dance. They work in dance studios, retirement homes, ballrooms, book clubs, schools, theaters, on the street … people dance, draw and distribute favorite movements and write personal letters to dance. With the favorite movements of a city a local ballroom is organized to celebrate dance! Since 2016 two additional projects have emerged from Just in Time:

the flying archive

and

anarchivTANZ.digital

.
Das Projekt
Just in Time
wurde 2016 ins Leben gerufen und findet seitdem in vielen Städten auf der ganzen Welt statt. Just in Time ist
keine Performance
, sondern entsteht aus einer Kombination von Workshops, Ballroom und Community Work. Just in Time ist eher eine Situation mit Menschen, in der deufert&plischke mit Gemeinschaften leben, um all die persönlichen Beziehungen, Erinnerungen und Erfahrungen, die Menschen mit Tanz haben, zu sammeln, zu schreiben, zu lesen und zu tanzen. Sie arbeiten in Tanzstudios, Heimen, Ballsälen, Buchclubs, Schulen, Theatern, auf der Straße ... Menschen tanzen, zeichnen und verteilen Lieblingsbewegungen und schreiben persönliche Briefe an den Tanz. Mit den Lieblingsbewegungen einer Stadt wird ein lokaler Ballsaal organisiert, um den Tanz zu feiern! Seit 2016 sind aus Just in Time zwei weitere Projekte hervorgegangen: das
fliegende Archiv
und
anarchivTANZ.digital.
click here to browse through all letters to dance we have recorded in Germany, USA, France, Brasil, South Africa, Belgium, Iceland ... and more are in the making!
Im Projekt Just in Time
versuchen wir
,
eine Gemeinschaft zu sein
, eine vielfältige Gemeinschaft. Und wir proben das mit Tanzen, Schreiben, Zeichnen und Zuhören. Beim Tanzen setzen wir uns mit der Frage auseinander, wie wir als Gruppe zusammen sein wollen und wie wir gemeinsam Entscheidungen treffen können. Mit dem Schreiben üben wir eine verschwindende Praxis: Briefe formulieren, einander zuhören, um Erfahrungen, Träume, Hoffnungen und auch Enttäuschungen zu teilen.
In the Just in Time project we
exercise

being a community
, a

diverse community

. And we practice this with dancing, writing, drawing and listening. Dancing we address questions about how we want to be together as a community, and how we want to make decisions together. Writing we practice a disappearing practice: writing letters, and we also practice listening to each other, to share experiences, dreams, hopes and also disappointments.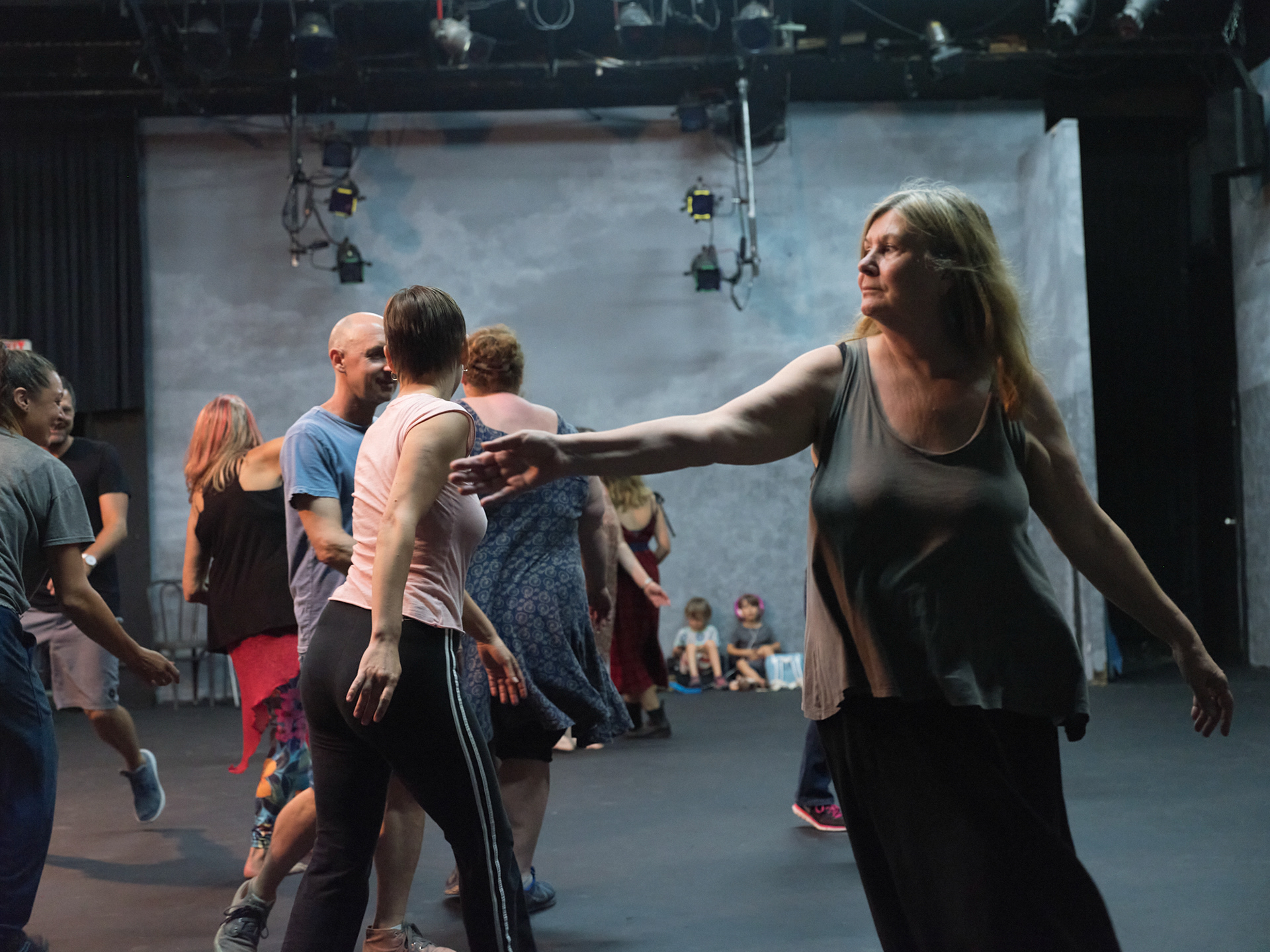 Together with the artists Kirsten Rönfeldt and Karen Zimmermann, deufert&plischke have set up a

flying archive

that invites visitors to embark on a joint journey into the Just in Time project: a flightcase that transforms into a mobile writing desk. In its drawers there are copies of letters to dance from all over the world. And there is also pen and paper. So people can

read

and

write

letters to dance.
Gemeinsam mit den Künstler:innen Kirsten Rönfeldt und Karen Zimmermann haben deufert&plischke ein fliegendes Archiv aufgebaut, das zu einer gemeinsamen Reise in das Projekt Just in Time einlädt: eine Transportkiste, die sich in einen mobilen Schreibtisch verwandelt. In seinen Schubladen befinden sich Kopien von Tanzbriefen aus aller Welt. Und es gibt auch Stift und Papier. So kann man Briefe an den Tanz
lesen
und
schreiben
.
Starting 2021 the growing collection of letters to dance and favorite movements has been anarchived together with the German Dance Archive Cologne, i.e. collected, archived and then re-circulated. Together with the live-media artist Claudia Schmitz and programmer Daniel Rodriguez, deufert&plischke have developed the location-independent platform anarchivTanz.digital where people can interact and contribute to the Just in Time project from

anywhere

in the world.
Seit 2021 wird die wachsende Sammlung von Briefen an den Tanz und alle Lieblingsbewegungen gemeinsam mit dem Deutschen Tanzarchiv Köln anarchiviert, d.h. gesammelt, archiviert und wieder in Umlauf gebracht. Gemeinsam mit der Live-Media-Künstlerin Claudia Schmitz und dem Programmierer Daniel Rodriguez haben deufert&plischke die ortsunabhängige Plattform anarchivTanz.digital entwickelt, in der Menschen von überall auf der Welt interagieren und zum Projekt Just in Time beitragen können.
Over the years the project became very complex, with some thousands of letters and favorite movements, with many artists contributing … the project grew as an archive and in the same time the material resisted to be stored - there is a sense of anarchy within the material. This is why from now on we call the project

anarchivTanz

.
Im Laufe der Jahre wurde das Projekt sehr komplex, mit einigen Tausend Briefen, Lieblingsbewegungen und  mit vielen Künstler:innen, die dazu beigetragen haben ... das Projekt wächst als Archiv und gleichzeitig widersetzt es sich, still gestellt zu werden - es entsteht ein anarchischer Zug innerhalb des Materials selbst. Aus diesem Grund nennen wir das Projekt von nun an
anarchivTanz.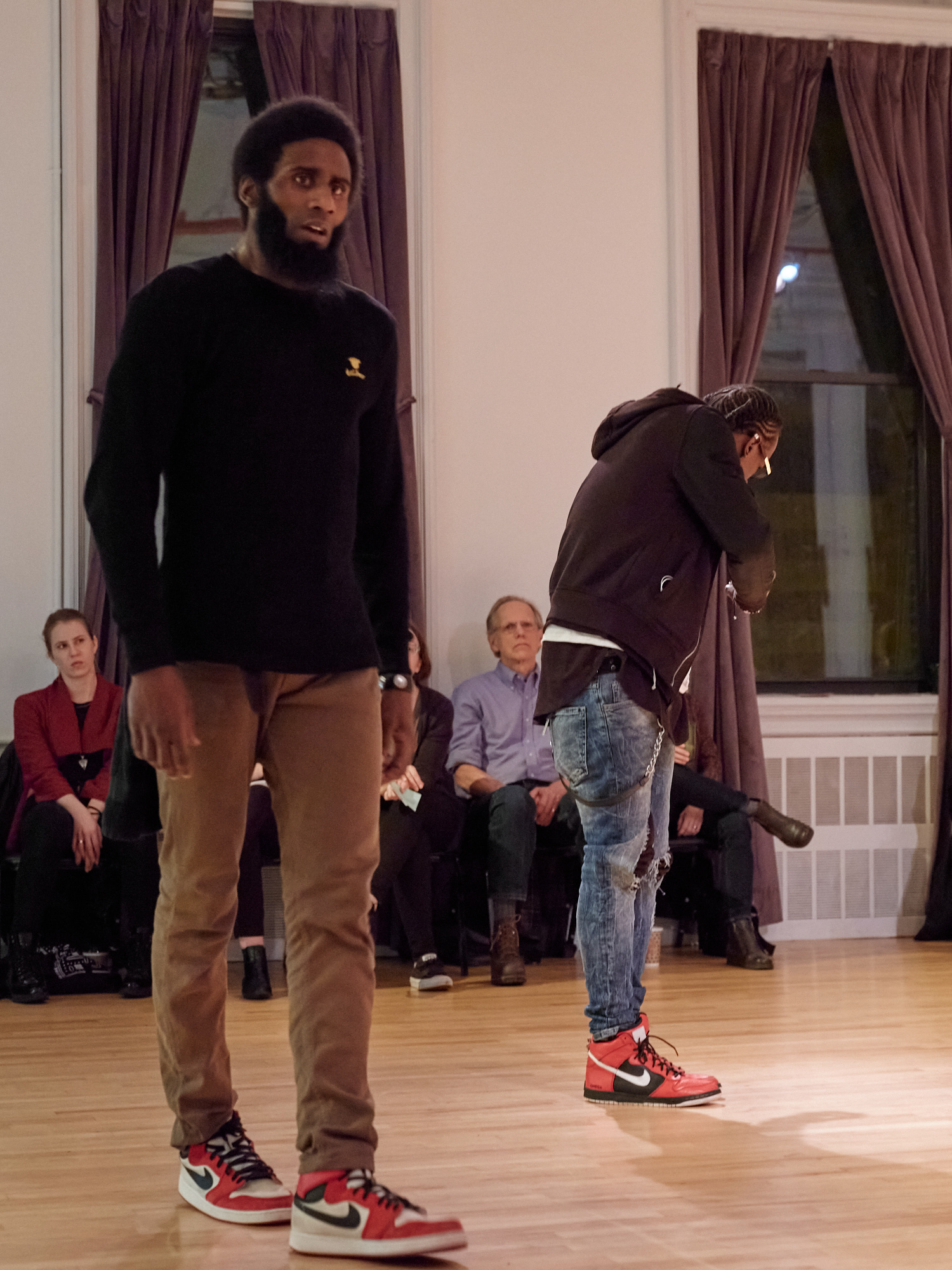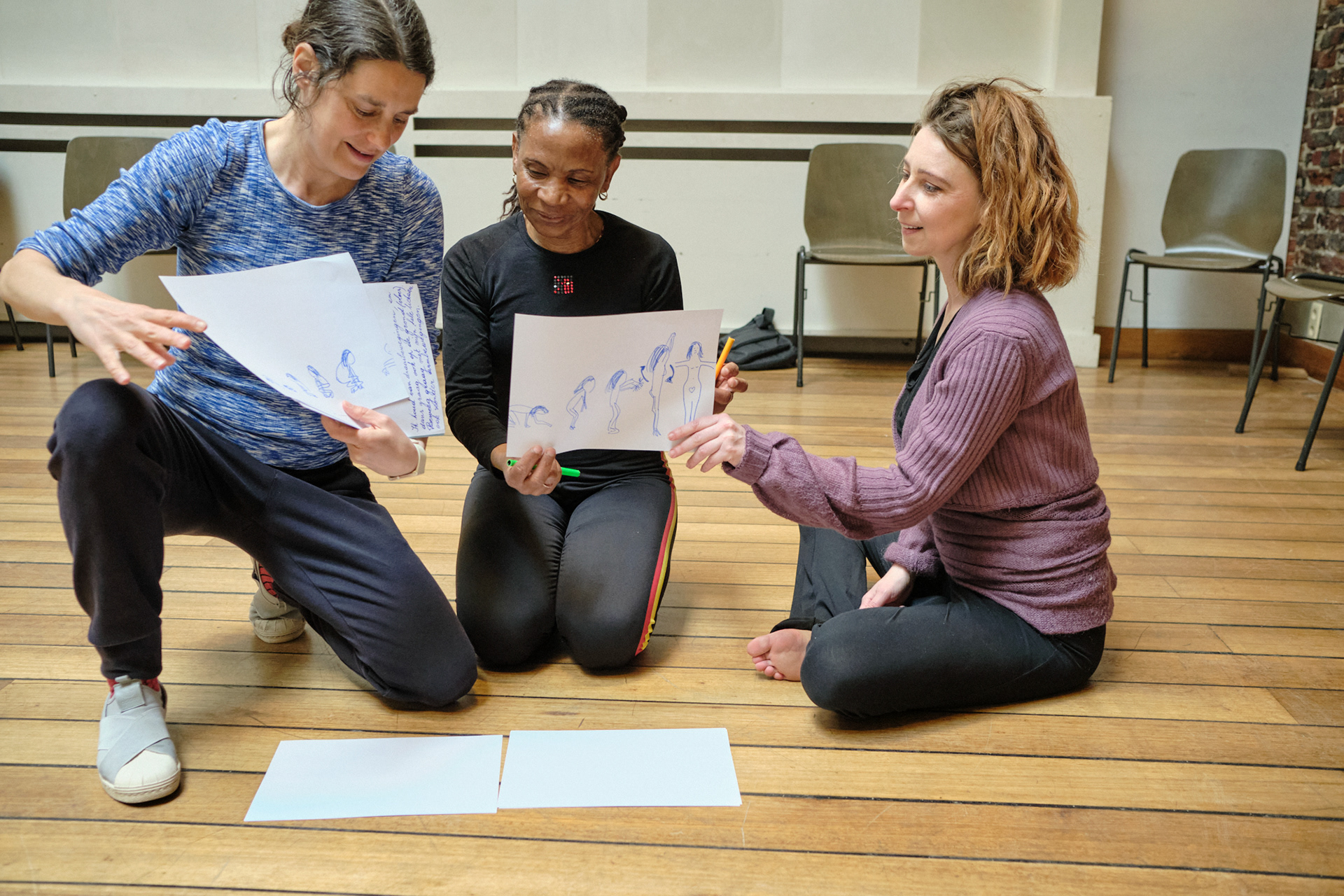 The Just in Time / anarchivTANZ project
Berlin/ Bonn/ Brussels/ Curitiba/ Dubai/ Düsseldorf/ Dresden/ Essen/ Istanbul/ Köln/ Krefeld/ Los Angeles/ Mülheim/ New York/ Potsdam/ Reykjavik/ Schwelm/ Singapore/ Tel Aviv/ Viersen
Wendel Lima de Alcantara/ Marta Akadottir/ Sigridur Asgeirsdottir/ Lena Berger / Blessing/ Niels Bovri/ Giselly Brasil/ Elke van Campenhout/ Viola Cantú/ Jennifer Castro/ Lívea Castro/ Dapheny Chen/ Julia Cozic/ Fernanda Dantas/ Rashan David/ Franky Dee/ Sigal Dahan/ Kattrin Deufert/ Asareh Ebp/ Claudia Feest/ Emilie Fend/ Rapha Fernandes/ Kathi Fourest/ Ludovic Fourest/ Alain Franco/ Dessa Ganda/ Michal Gefen/ Malgven Gerbes/ Lauana Geremias/ Eveline Gonzenbach/ Luisa Grass/ Asgerdur G. Gunnarsdottir/ Annett Hardegen/ Brian Henry/ Andreas Hermannski/ Nele Hertling/ Wolfgang Hoffmann/ Beth Hogan/ Pearla Hoshma/ Mio HU/ Kuan Cien Hoo/ Kate Hutter-Mason/ Mônica Infante/ Pedro Inoue/ Miriam Jakob/ Jennifer Jonassen/ Alka Kalra/ Navin Kalra/ Shobhika Kalra/ Tanvi Kanchan/ Roni Katz/ Ahmad Khalid/ Daniel Kok/ Anne Teresa De Keersmaeker/ Moeketsi Koena/ Omer Krieger/ Alexandra Krutikova/ Judith Kuckart/ Akhil Ajith Kumar/ Kishore Kumaresan/ Li-Heng Kuo/ Sheikh Hadi Kuttendavida/ Amanda Leal/ Luiz Felipe Leprevost/ Faye Lim/ Yi-En Lo/ Cynthia Loemij/ Chen-Yi Lou/ Lubaba/ Florian Malzacher/ Eric Mason/ Dinara Matova/ Bettina Masuch/ Lee Méir/ Ian Mickiewicz/ Abdo Mohamadeen/ Barbara Müller-Wittmann/ Aryananda Nair/ Olga Nenevê/ Emmi Osenberg/ Kenana Shikh Othman/ Elena Palombieri/ Janet Panetta/ Luc Paquier/ Cathy Payoyo/ Hilde Peeters/ Chu Wei Peng/ John Raymond Perez/ Malki Pinsag/ Thomas Plischke/ Jan Chris Pollert/ Vidyalakshmi Prakash/ Valentina Primavera/ Bettina Quabius/ Alexander Roberts/ Nadya Romanowski/ Marina Aikaterini Rouka/ Brunella Sabatino/ Ali Samran/ Gládis das Santas/ Cristiane dos Santos Souza - Titi/ Gaby Saranouffi/ Maria Savva/ Kareth Schaffer/ Patrick Scully/ Odile Seitz/ Valda Setterfield/ Esther Severi/ Zarra Shafiq/ Wei-Cheng Shao/ Sek Sheng (Dr Foo)/ Saga Sigurdardottir/ Johanna Simon/ Robert Skatulla/ Dwayne D'Souza/ Jace D'Souza/ Helena Spieker Castillo/ Beata Stankevič/ Giulia Sugranyes/ Shanice Stanislaus/ Mitie Taketani/ Fábio Tavares/ Breayre Tender/ Fenna Thelosen/ Shade Theret/ Joab Thomas/ Sven Till/ Kusum Verônica Toledo/ Rebecca De Toro/ Margot Tracq/ Benjamin Vandewalle/ Hermes Villena/ Maurício Vogue/ Bettina Wagner-Bergelt/ Kayinat Waseem/ Saima Waseem/ Sze Wei/ Lana Willems/ Samuel Wilsi/ Jamie Wright/ Hani Yakan/ Zunaira Zaheer/ Zaidoph/ Juliana Zelenski Alves/ Mengdie Zhang/ Karen Zimmermann.
A deufert&plischke project / A TANZFONDS ERBE project // Coproduction within the  INTERNATIONAL COPRODUCTION FUND of the GOETHE-INSTITUT // Supported by NATIONALES PERFORMANCE NETZ International Guest Performance Fund for Dance, which is funded by the Federal Government Commissioner for Culture and the Media and the Departments of Culture and Arts of the German federal state.
anarchivTANZ is made in collaboration with: Institut für Zeitgenössischen Tanz der Folkwang Universität der Künste Essen
anarchivTANZ is made in collaboration with: Deutsches Tanzarchiv Köln
Just in Time & anarchivTANZ is made in collaboration with Goethe Institutes: Curitiba, Brussels, Los Angeles, New York, Singapore, Tel Aviv, Copenhagen, Gulf Region.
Bibliothek am Luisenbad Berlin, Brotfabrik Bonn, Casa Hoffmann Curitiba, Centre Français de Berlin, Cocoondance Köln, Dance Nucleus Singapore, Fabrik Heeder Krefeld, Fabrik Potsdam, Hellerau Europäisches Zentrum der Künste, Kaaitheater Brussels, Kulturverwaltung Viersen, Odyssey Theatre Los Angeles, PACT Zollverein, Reykjavik Dance Festival, Schiller Bibliothek Berlin, Simaerts Dance Centre Dubai, spinnereischwelm,, Tanzfabrik Berlin, Tanz NRW, Tanzhaus NRW, Tanzplattform in Deutschland 2018, The Jam Jar Dubai, Tmuna Theater Tel Aviv, University Settlement New York.
Just in Time Dubai 2020 made in collaboration with Goethe Institute Gulf Region and Embassy of the Federal Republic of Germany Abu Dhabi
As part of Campus Germany "Der Deutsche Pavillon" EXPO 2020 Dubai