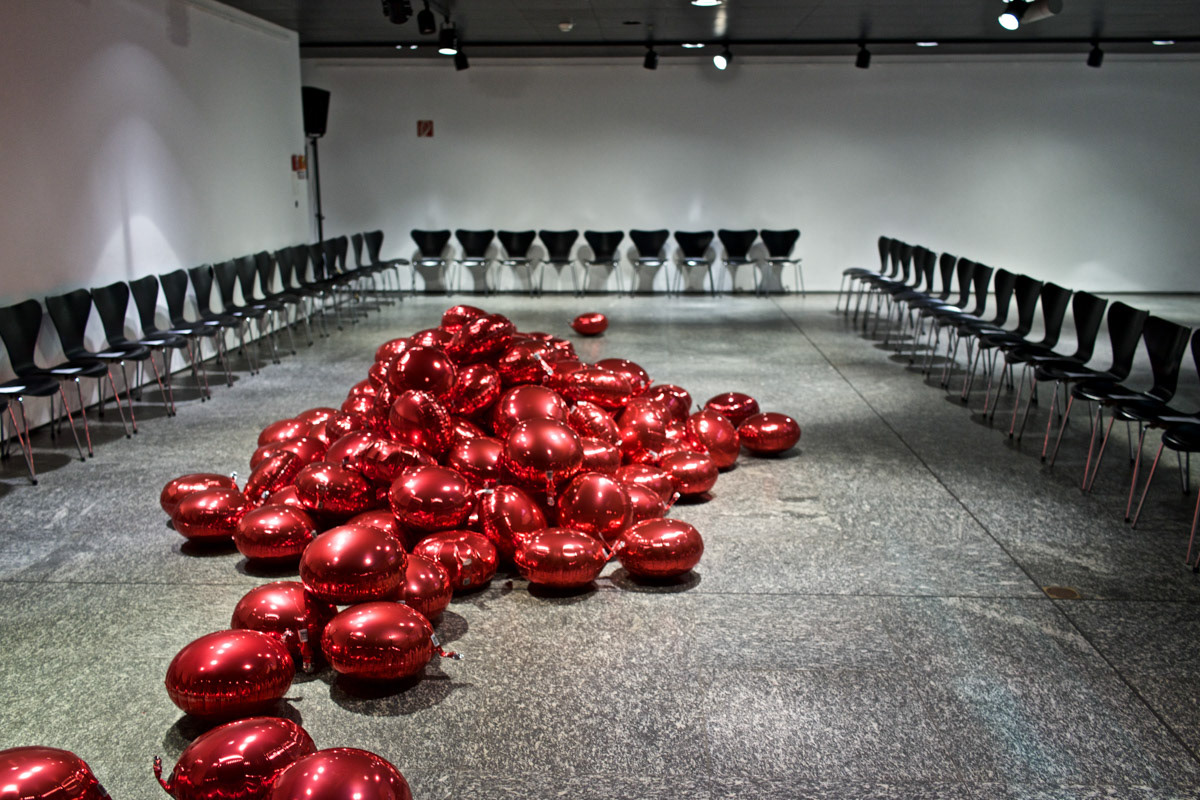 (...) InsTanzen by Deufert & Plischke gives more the impression of a treasure hunt ... with few opportunities to alter the rules. Built around two pianos on which Alain Franco and Jean-Luc Plouvier splendidly interpret the Rite of Spring, in a space littered with red balloons, the spectators find on their chairs, placed in a semi-circle, envelopes containing instructions on various actions to perform, sometimes in response to a gesture produced by someone else. The random juxtaposition of gestures created a once-off choreography, obviously unique for each performance. The tasks to be carried out by each audience member created a strange tension: for one either applied oneself to the task at hand and hence created an obstacle to one's aesthetic perception as a spectator, or, one disengaged oneself completely, to suddenly find oneself guilty of detachment and of not being able to participate in the joint action. (Antoine Pickels)
On 29 May 1913, the audience at the world premiere of
Le Sacre du Printemps
became part of the legend of the work through the spectators' unusually powerful emotional reaction. The light was even switched on in the auditorium
 to make visible the chaotic and complex choreography of the audience
, which would never be reconstructed. 
On that night, the question of what dance and music can be was negotiated by the audience. 
This question is still open: what is dance, when it is made for or danced by an audience? With "Sacre" as an iconic example of modern choreography, deufert&plischke invite the audience to take part in the
InsTanzen
happening to confront this question once more, in movement, during a performance. Quickly and powerfully, connections arise, complexity and appropriation. Nothing happens without the public.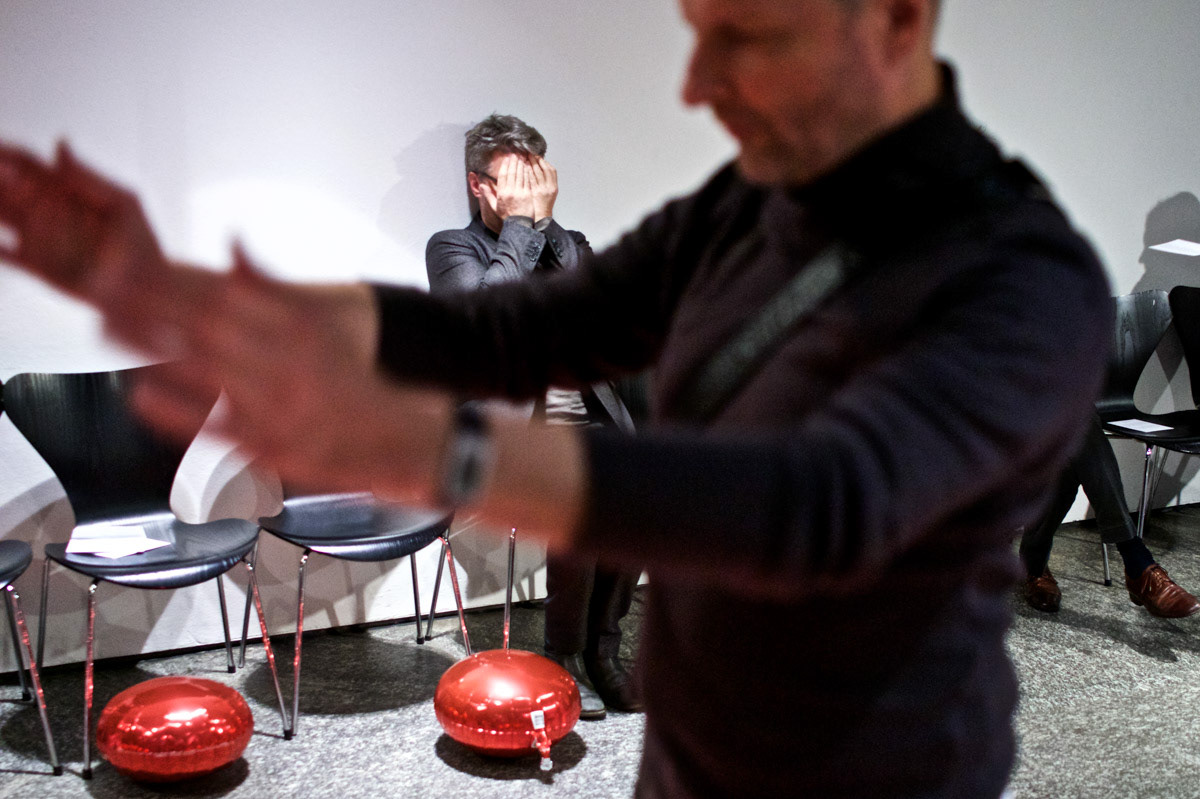 There are three versions of InsTanzen: 
This performance can happen literally anywhere, be it a museum, a park, a foyer, a stage. The performance unfolds to a recording of "Le Sacre Du Printemps" (Stravinsky) and lasts for about 40 Min.
InsTanzen
A stage version with live performance of "Le Sacre Du Printemps" (Stravinsky) and "Prélude à l'après-midi d'un faune" (Debussy) on two pianos, with pianists Alain Franco and Jean-Luc Plover, lasts about 60 Min.
InsTanzen+ 
In an extended stage version, senior citizens are prepared in a workshop prior to the performance. Their scene adds another layer to the participatory score of the performance.