"This all fits within the artistic strategy of deufert&plischke: they erase the artistic ego and have their work written collectively. Choreography thus becomes a social activity, not determined by aesthetic principles, but by existential and philosophical concepts such as war and peace, freedom and truth."
(Kaaitheater program book)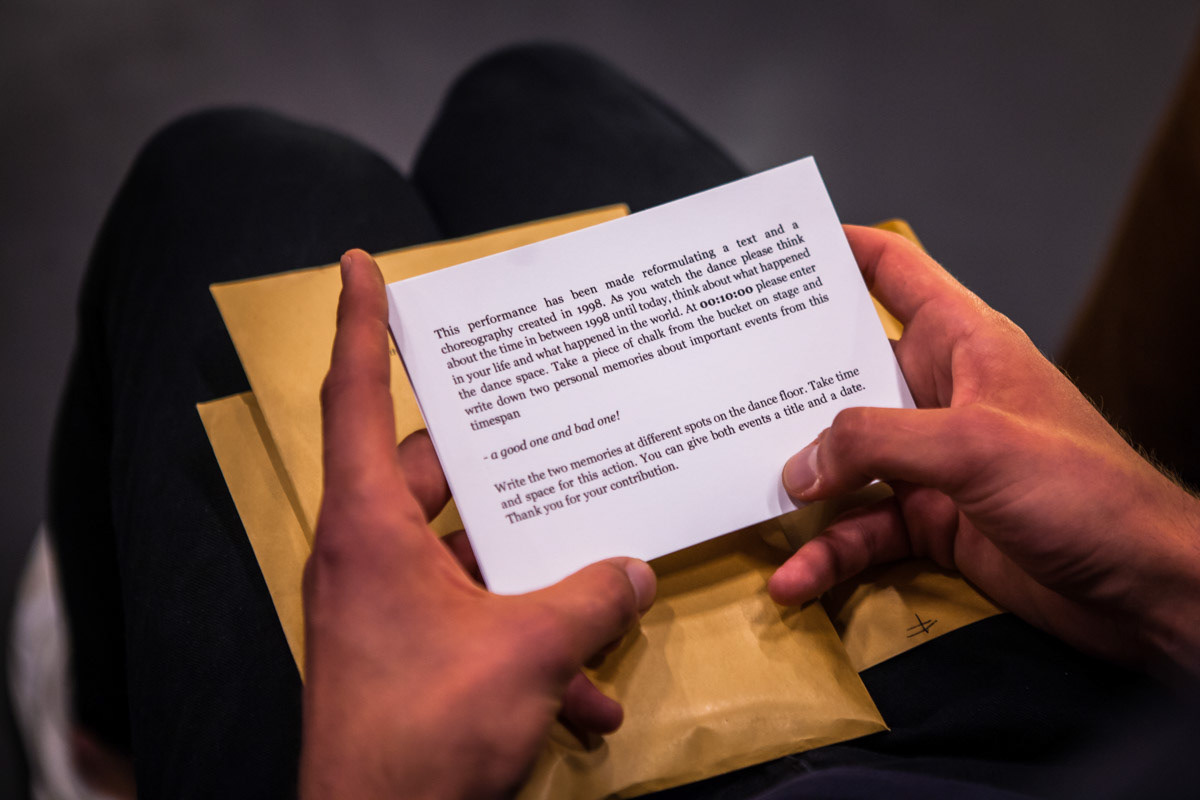 Niemandszeit is a  performance by deufert&plischke with time-based instructions for the audience. The audience is invited into the choreography by individual rules and suggestions, extending and appropriating the choreography. This radical approach to individual participation was already used in the work process, in which two works of deufert&plischke were handed over to artist colleagues: they were  reformulated and then restaged for the artistic duo.
In 1998, Thomas Plischke graduated from PARTS with a dance solo, and Kattrin Deufert graduated from the Freie Universität Berlin with a text. Since then they have lectured as deufert&plischke at colleges, including HZT Berlin and PARTS, and supervised many students during their graduation projects. For
Niemandszeit
they reversed the roles: they gave their former graduation projects to their graduate students, not to have them reconstructed, but in order to become students of their own work. Their students became their mentors, and deufert&plischke were the performers.
The students reformulated the solo and text with personal experiences and memories from the years 1998-2014, a tumultuous period in which the Iraq war, 9/11, the financial crisis, the Arab Spring, Facebook, Google, and the American National Security Agency dominated the headlines. The students wrote a new solo and a new text, which is now performed by deufert&plischke together with the audience.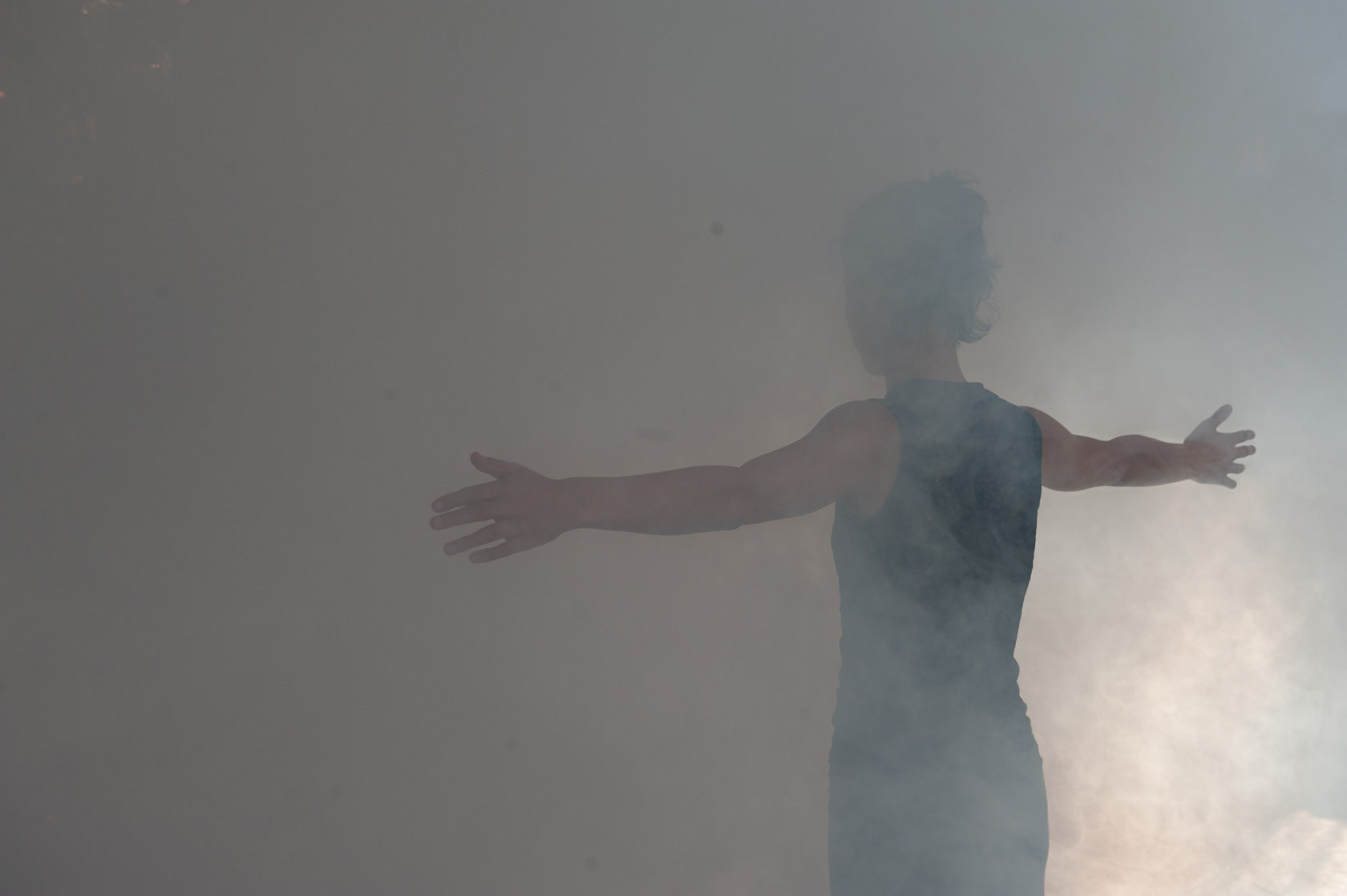 Niemandszeit:
Tanzfabrik Berlin / Tanzquartier Berlin / BIT Teatergarasjen Bergen / Kaaitheater Brussels / Works at Work Festival Kopenhagen / Nowy Teatr Warsaw / Art Station Foundation Pznan.
Concept and Realization: deufert&plischke // Choreography & Text: Rosalind Goldberg, Ana Laura Lozza, Lee Meir, Miriam Jakob, Flavio Ribeiro, Kareth Schaffer // Performed by deufert&plischke (optional Flavio Ribeiro) // Live Electronics: Bernhard Schreiner // with a contribution by Valda Setterfield // Assistance: Ann-Kathrin Reimers // Production Management: Barbara Greiner

A production by deufert&plischke and Tanzfabrik Berlin e.V. // with the support of the european network APAP Advancing Performing Arts Project - Performing Europe // Co-production: BIT Teatergarasjen Bergen, Kunstencentrum Buda Kortrijk, Tanzquartier Vienna // Supported by the Berlin Senate Cultural Affairs Department.